World's #1 on-line resource since 1989
-----
Will heating aluminum wheels to powder coat cure temp reduce their strength?
2002
I am a hobbyist powder coating some aluminum alloy automobile wheels. I originally had anticipated using a standard oven cure process on the wheels, but then learned of the problem of outgassing. I know that it can cause bubbles in the finish, but can be cured most easily by heating the part to a temperature slightly higher than the cure temp of the powder. My question is will heating an aluminum car wheel to 425 degrees for 20 minutes soften the material enough that it will no longer be good for road use after the coating has been applied and cured out? I tried to get around this problem by using a UV curing lamp, but on a limited budget I couldn't get one powerful enough to properly cure out all the surfaces on the wheel.
Thanks,
Rick Blackford
- Des Moines, IA, USA
---
2002
Rick,
The company I work for has a powder coating division that has coated 100s, if not 1000s of wheels. You should have no worries about the process reducing the fatigue strength of the aluminum.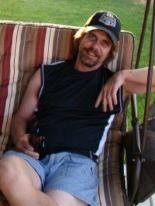 Marc Green
anodizer - Boise, Idaho
---
2006
What about 50 minutes at 400F?
Dawn DiMarco
- Trenton, NJ