World's #1 on-line resource since 1989
-----
White vinegar, brown vinegar and water. Which will affect coins the most?
2002
Im currently doing a science project to find out the answer to this question: Which coins out of 5c,10c, 20,50, $1 and $2 will be most affected by standing in water, white vinegar and brown vinegar. I would also like to know which out of White vinegar, brown vinegar and water will affect the coins the most.
Thanks a lot.
Cherie H.
- Urana, NSW, Australia
---
First of three simultaneous responses2002
Good! Sounds like an interesting experiment, Cherie. Let us know the results please. Don't wreck it by asking someone how it is supposed to turn out. Even a tiny dose of that poison can change a school experiment from an exercise in the scientific method into an exercise in junk science (ignoring the actual results and rerunning the experiment as wacky as needed until you can talk your eyes and yourself into the more popular result).
We have an FAQ that explains how to proceed and what you are supposed to be getting from an experiment like this. Good luck!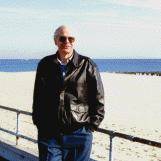 Ted Mooney
, P.E.
Striving to live Aloha
finishing.com - Pine Beach, New Jersey
---
Second of three simultaneous responses 2002
Surely the purpose of the project is for you to do the experiment and observe what happens, then you can report your findings.
I'm sure the intent is not for somebody else to tell you what you WOULD have found IF you had actually done the experiment yourself. Many people would consider that course of action to be cheating.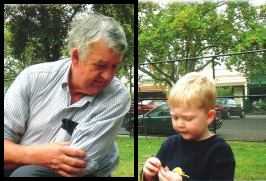 Bill Reynolds
[dec.]
consultant metallurgist - Ballarat, Victoria, Australia
We sadly relate the news that Bill passed away on Jan. 29, 2010.
---
Third of three simultaneous responses2002
The purpose of school projects is to develop the desire to find out and to develop your experimental skills. The best way to do this is to do the experiment. Once you have done it for yourself, you will be able to believe the answer.

Trevor Crichton
R&D practical scientist
Chesham, Bucks, UK
---
2002
Hmmmmm which one is correct. Answer #1, #2, or #3...I pick #4, for all of the above. Well said, gents!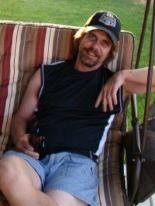 Marc Green
anodizer - Boise, Idaho