World's #1 on-line resource since 1989
-----
Zinc coating "outgas"
2002
Hi, one of our products has got a steel cable (hot dip galvanized) that has to pass the following steps:
72 hours corrosion
48 hours at 94°C at 40% relative humidity
8 hrs. minimum at -40°C
24 hours 100°C dry heat
It passes corrosion, but it's after the thermal steps that it looses the coating and it corrodes, can it be related to the effect of the zinc coat can "outgas" when the temperature is equal of above 100°C?
Thank you,
Amaya Munoz
- Sterling Heights, Michigan
---
2002
I'm not sure if its the zinc outgas, but the bake prior to corrosion testing is what causes the premature rusting. A cyclic test is more like real world situations, than the other tests carried out separately on separate samples.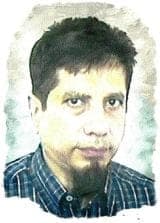 Khozem Vahaanwala
Saify Ind

Bengaluru, Karnataka, India