World's #1 on-line resource since 1989
-----
Restriction on hexavalent chromium and chromate conversion coatings
2002
Zinc and yellow chromate plating: Does this chromate conversion coating contain Hexavalent Chromium (Cr+6) that is detectable on the parts surface? The European RoHS Restriction on Hazardous Substance ban, enforceable in 2006 will restrict the use of Chrome+6.
Dale Parks
- Rochester, New York
---
2002
Unless it is a brand new dyed formulation intended to look like the old formulations, absolutely.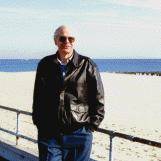 Ted Mooney
, P.E.
Striving to live Aloha
finishing.com - Pine Beach, New Jersey
---
2004
In my opinion the EU legislation is still unclear as to what will the permissible concentration of each restricted substance be. The quotes in this reply are taken from a website "http://www.pb-free.info"
"Article 4.1 - Prevention
" Member States shall ensure that, from 1 July 2006, new electrical and electronic equipment put on the market does not contain lead, mercury, cadmium, hexavalent chromium, polybrominated biphenyls (PBB) or polybrominated diphenyl ethers (PBDE). National measures restricting or prohibiting the use of these substances in electrical and electronic equipment which were adopted in line with Community legislation before the adoption of this Directive may be maintained until 1 July 2006."
Furthermore the directive states:
"Article 5.1a - Adaptation
"establishing, as necessary, maximum concentration values up to which the presence of the substances referred to in Article 4(1) in specific materials and components of electrical and electronic equipment shall be tolerated;"
This is pretty vaguely put, so it looks like national legislation in the member states will determine the maximum concentrations allowed. For example, the UK government guidance notes of July 2004 state:
"For the purposes of the RoHS Regulations, a maximum concentration value of up to 0.1% by weight in homogenous materials for lead, mercury, hexavalent chromium, PBB and PBDE and of up to 0.01% by weight in homogenous materials for cadmium will be permitted in the manufacture of new EEE"
'Homogenous material' is defined as "a material that cannot be mechanically disjointed into different materials."
So there you go. If you use chromate conversion, will there really be hexavalent chromium to more than 0.1% of the total mass of the "homogenous material".
I am curious to hear what other people have found on this subject. I, for one, am just working on a project where we are considering to specify a surface treatment of aluminium according to Mil-C-5541 [link is to free spec at Defense Logistics Agency, dla.mil] Class 3 to ensure good RF shielding in uncontrolled installations (sites). My question as a Radio engineer is to you surface treatment experts is:
-Can there really be hexavalent chromium to the extent that it would exceed the 0.1% limit, considering the very thin layer used in 5541 Class 3 on a die-cast aluminium piece, which has an average wall thickness of 3 mm ?
Miika Koivisto
, BSc. EE-RF
Project manager - Salo, Finland