World's #1 on-line resource since 1989
-----
Efficiency & ripple of electroplating rectifiers
A discussion started in 2002 but continuing through 2019
2002
Q. Dear Sir,
Please guide me how I can check the ripple content and the efficiency of my 12 V / 2000 Amp Electroplating rectifier.
JOY BANERJEE
- FARIDABAD, HARYANA, INDIA
---
2006
A. Use a true-rms digital voltmeter on AC range to measure rms AC ripple voltage (call this Vrms). Use the same voltmeter to measure just the DC voltage (call this Vdc). Read the total DC current level from your rectifier(s) (call this Idc).

The ripple current magnitude (Irms) in Arms is about:
Irms = Vrms x Idc / Vdc

The percentage ripple is then:

% = Irms / Idc
Tim Robbins, M.Sc.
- Melbourne, Victoria, Australia
---
July 15, 2008
-- appended here by editor in lieu of spawning a duplicative thread
Q. What is ripple factor in rectifier and how it is effecting the plating when used as a dc current? Please suggest how to check the ripple factor in a rectifier.
niol fpnseka
emgineer - SRILANKA
---
July 2008
A. Hi, Niol. We added your inquiry to a thread that should pretty much answer your questions.
Excessive ripple can cause defective chrome plating and laminated nickel plating. That is not an exhaustive list of potential problems, however; a lot of things can go wrong. It is hard to list every possible thing that might go wrong if you drive at twice the speed limit or if you use a rectifier with too much ripple :-)
Regards,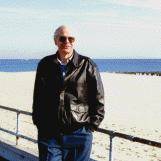 Ted Mooney
, P.E.
Striving to live Aloha
finishing.com - Pine Beach, New Jersey
---
---
November 24, 2019
Q. Hello everyone, I'm a beginner and would like to know if the specs of this rectifier can be used for brush and tank plating:

Operating voltage range: 110V~220V
Plug type: US plug
Operating frequency range: 45-65hz
Output voltage range: 0 - 16V
Output current range:0 - 60A
Efficiency (220Vac, full load) 89%
Full load input current (220Vac) 5.1A
No - load input current (220Vac) 180mA
Voltmeter accuracy:0.3% + 1 bit
Ammeter accuracy:0.3% + 2 bits
Constant voltage state
Load regulation (0-100%):30mV
Input voltage regulation(198-264vac): 10mV
Ripple noise (peaks):30mV
Ripple noise (R.M.S) :3mV
Setting accuracy:0.3% + 10mV
Transient response time (50-100% of rated load) :1.0ms
Constant current state
Load regulation (90% -10% rated voltage) :50mA
Input voltage regulation (198-264vac):20mA
Ripple current noise (peaks-peaks) :30mAp-p
Setting accuracy:0.3% + 20mA
Audley Dyer
Coating and Platings Jamaica - Ocho Rios, St Ann, Jamaica
---
November 2019
A. Hi Audrey. It sounds fine to me. But, of course, it's possible to have a plating load too big for a 60A rectifier, and 60A sounds like much more than you need for brush plating. Most decorative plating requires about 15 to 40 ASF, depending on what metal you are depositing.
Regards,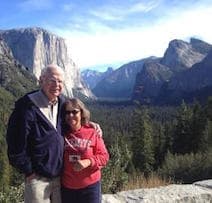 Ted Mooney
, P.E. RET
Aloha -- an idea worth spreading
finishing.com - Pine Beach, New Jersey
---
November 27, 2019
Q. Thank you so much Mr Mooney I have all the permits and would like to setup a small plating run, copper, nickel, chrome.
I have mixed and operated EN nickel bath using a two part mix using formulas from books I have read. Any help would be appreciated.
Audley Dyer
[returning]
Coating and Platings Jamaica - Ocho Rios, St Ann, Jamaica