World's #1 on-line resource since 1989
-----
Process for elimination of dendritic networks in alloy steel investment castings
2002
Q. We procure alloy steel investment cast components from some local foundries. We have observed that the microstructure has dendrite networks which does not get dissolved in the heat treatment process. The supplier of these castings is not able to supply without the above defect. We are interested in knowing the following:
1. Can this be avoided at the casting stage. If so, how?
2. If not, whether any post-casting treatment can eliminate the above defect.
Mr.S.Kannan
- Bangalore, Karnataka State, India

---
2002
A. It is a fundamental part of the solidification of all metals, and can't be subsequently removed. Nor is there any need to try, because it does no harm. In wrought materials, the dendrites are less obvious --- when the original ingot or slab solidified, it had the same dendritic pattern, but subsequent rolling to size and shape fragmented and deformed the dendrite pattern so it is more difficult to see the remnants of it in the final product. But they're there.
The only elements that are mobile in steels at practicable heat treatment temperatures, are carbon and nitrogen. They will rapidly become evenly distributed through the metal matrix at proper austenitising temperatures, and that is the important thing.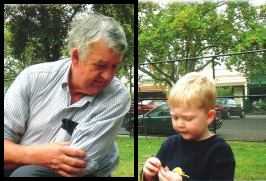 Bill Reynolds
[dec.]
consultant metallurgist - Ballarat, Victoria, Australia
We sadly relate the news that Bill passed away on Jan. 29, 2010.
---
2003
A. Dear Mr. Kannan,
It is possible to eliminate dendrites if you use the right kind of heat treatment after the casting. Please specify which is the specification of Stainless steel you use, i.e., cf3/cf3m or cf8/cf8m. With each re-heat treatment you need to increase the soaking time to dissolve the dendrites.
Jatin Thakkar
- Sihor, Gujarat, India
---
---
June 15, 2016
Q. Dear All,

Requested to know different Methods to Eliminate Dendritic Structure in Cast Condition.

We are into Investment casting process....
Sandeep SM
- Bangalore,India
---
June 2016
affil. link
"Complete Castings Handbook, Second Edition"
from Abe Books
or


Hi Sandeep. This site focuses primarily on metal finishing; and not having any personal experience with investment casting of alloys, I can't help you except with suggestions about how to elicit the best responses here, based on 20 years of site curation. Responses and suggestions above yours said that additional alloy data is required, but good luck with it
Regards,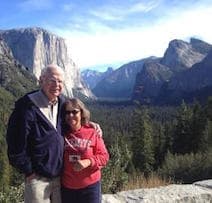 Ted Mooney
, P.E. RET
Aloha -- an idea worth spreading
finishing.com - Pine Beach, New Jersey