World's #1 on-line resource since 1989
-----
Powder coating after e-coating
2002
DEAR SIR,
Is it possible to Apply electrostatic powder coating on a component which is been Cataphoretic electro coated.? Is electrostatic painting is possible? Kindly give the saltspray resistance in terms of no. of hours as a comparison between Painting & powder coating (after e -coating )
Thanks & Regards,
Suresh Kumar
combines - Pune, Maharashtra, India
---
2002
1. Yes
2. Yes
3. I've seen systems that have more than 3000 H saltspray, both with liquid paint and powder. Remember the strength of a system is depending on the weakest link; if in a system pretreatment-e.coat-paint(powder)one is of bad quality, the whole system will fail.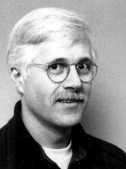 Remmelt Bosklopper
- Enschede, The Netherlands