World's #1 on-line resource since 1989
-----
Painting galvanized pipe
A discussion started in 2002 but continuing through 2020
2002
Q. How do you prep and paint galvanized pipe?
Joel W Parham
- Gainesville, Texas
---
2002
A. An earlier visitor to the site reported that cleaning with a scrub brush and tri-sodium phosphate took care of the prep work. Then you just paint it with a Self-Etching Primer [affil. link to info/product on Amazon]. This assumes you are talking about a consumer application! A manufacturer who is making painted galvanized pipe should be careful to make sure that the pipe is not chromated after galvanizing, but is zinc phosphated and immediately painted instead. Visit www.galvanizeit.org to learn more.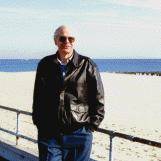 Ted Mooney
, P.E.
Striving to live Aloha
finishing.com - Pine Beach, New Jersey
---
2007
Q. I have already purchased galvanized pipe. Can I now paint it? If so, do I use Rust oleum? On separate occasions, both at Lowes and Home Depot, I have been told that I could and told that I couldn't. . . thanks muchly for your answer
philip browning
- auburn, alabama
---
2007
A. The reason you get conflicting answers, Philip, is that painting galvanized materials is a difficult problem but no one is going to say it's impossible, because it's not; plus no one can say what's "good enough" for you.
If you are selling a product made from this galvanized pipe it's one thing; if you're just trying to scrape by with a personal project, it's another. But for personal use get a primer made for the application like Bulldog Tie Coat [affil. link to info/product on Amazon] and you should be okay. Good luck!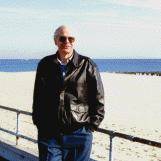 Ted Mooney
, P.E.
Striving to live Aloha
finishing.com - Pine Beach, New Jersey
---
September 26, 2012
Q. I want to ask how can we apply paint on galvanized pipe little mistake we done sand blasting on it. Tell me correct way to apply paint on pipe with preparation on submarine.
muhammad shafique
q c inspector - karachi pakistan
---
September 26, 2012
A. Hi Muhammad.
The "right" way to paint most galvanized surfaces is to first send them through a zinc phosphatization pretreatment line. Where this is not possible, for example on fieldwork repairs, scrub the area with detergent like TSP, rinse it, wipe with vinegar, then apply self-etching primer, then a topcoat, being careful to avoid alkyd paints because they saponify with the galvanizing. Good luck ... but a submarine is not a little knick-knack where we can treat repairs casually and just ask strangers on the internet. Surely there are specs for such a life-critical machine?
Regards,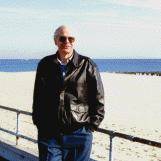 Ted Mooney
, P.E.
Striving to live Aloha
finishing.com - Pine Beach, New Jersey
---
---
November 20, 2016
Q. I have built a cantilever gate out of schedule 40 galvanized pipe and I am needing to paint it black; what is the best process for that?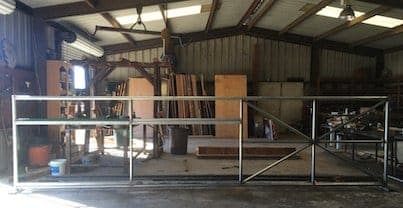 Tyler ryan
- Marble falls/Texas/United States
---
November 2016
A. Hi Tyler. Ideally you would find a shop to zinc phosphatize and powder coat your gate. However, it's a very large item, so that may not be easy.
Alternately, follow the suggestion of cleaning with TSP, wiping with 50/50 vinegar and water, rinsing, priming, and then your finish coat. If doing this, you might want to try just a small area first and check for good adhesion before committing to the effort on the whole thing.
Regards,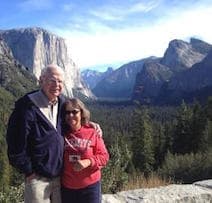 Ted Mooney
, P.E. RET
Aloha -- an idea worth spreading
finishing.com - Pine Beach, New Jersey
---
---
January 19, 2017
Q. I made a brush guard front bumper out of old galvanized pipe a friend of mine found underneath his house. I'm assuming it was used for plumbing or drainage. Although the smell was unpleasant, I welded together pieces to make this bumper. I am wondering how I can spray paint it white? Nothing glossy but more of a satin type white. Any suggestions/recommendations are greatly appreciated. Thanks in advance.
Rey Tijerina
- Memphis, Tennessee, USA
---
June 17, 2017
Q. Is it necessary to paint the Galvanised Pipes - Plumbing lines? If so, what is the procedure.
Vijay kumar
- Hyderabad, India
---
June 2017
A. Hi Vijay. It is not generally necessary to paint them for corrosion resistance. They're pretty corrosion resistant in many situations.
Regards,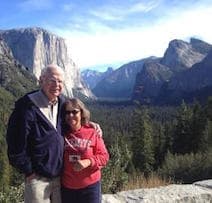 Ted Mooney
, P.E. RET
Aloha -- an idea worth spreading
finishing.com - Pine Beach, New Jersey
---
---
December 24, 2017
Q. I have just installed galvanized electrical conduit under the eaves of my house. I want to paint them to match the color of the eaves so they blend in. What is the SIMPLEST AND EASIEST way to paint and have the paint adhere to the conduit? Any particular brand of paint?
wayne thomas
- San Antonio, Texas
---
December 2017
Hi Wayne.

You need a paint that is designed to be applied to galvanizing. Fortunately, good adhesion is less of a problem under the eaves than in most other applications :-)
Regards,
(We don't post recommendations of particular brands; for one thing, the allure of free advertising is too strong and we get flooded with what they call "comment spam"; it's more about the type of paint than the brand anyway.)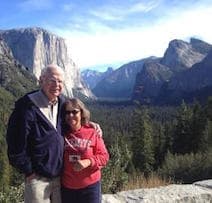 Ted Mooney
, P.E. RET
Aloha -- an idea worth spreading
finishing.com - Pine Beach, New Jersey
---
---
April 3, 2018
Q. How do you paint galvanized sprinkler pipes in a garage? The lines have already been painted and the paint is peeling off badly.
What's a good price per linear foot to paint galvanized pipes?
Mike Snow
- Rockville, Maryland, USA
---
April 2018
Hi Mike. Sorry, I have no idea what painters charge for such stuff, but their estimate or quote will probably be based on how long they think the whole job will take, rather than per foot. I have seen cost estimating books which might include that info, but these tend to be used by government and their contractors for *estimating* the painting cost as a small portion of a large project; I don't think anybody would be willing to live by such a figure for a painting-only project.
As this page says, and as you've seen, getting adhesion on galvanizing in the field is often difficult. Wire brushing off all the partially adherent paint, cleaning with detergent, optionally washing with diluted vinegar, then priming with a self-etching latex primer is probably the way to go.
Regards,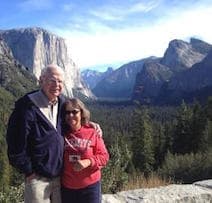 Ted Mooney
, P.E. RET
Aloha -- an idea worth spreading
finishing.com - Pine Beach, New Jersey
---
---
July 23, 2018
Q. This is reg. GI welded mesh painting:
After applying Etch primer over GI mesh, what is the maximum time frame within which the etched area needs to be covered with epoxy primer?
Heena Mehta
- Chennai, Tamil nadu, India
---
September 13, 2018
A. Galvanized substrates that not intended to be painted are usually passivized. You need to remove this thin layer of passivization before you can paint over it.

We occasionally get passivized coils, usually from one of our customers for a price to good to be true. A quick pass through the EG line removes the passivization before we paint.
Ronald Zeeman
Coil Coating - Brampton, Ontario, Canada
---
February 8, 2019
Q. Dear Sir, I want to paint Newly installed GI pipes for sprinkler system. First I am going to rub with sandpaper (hard) or clean with thinner; and then I apply zinc chromate primer; and then final coat. Will in this way the pipes stay without peeling of the paint? Please explain.
feroz khan pathan
- MALANPUR INDUSTRIAL AREA
---
---
December 20, 2019
Q. I have to paint 2", 4" and 6" thick GI pipes in children's playing area. I have seen the answers on how to prepare and apply a primer. My question is about application of paint. What is better; application with a brush or spray painting?
RAGHVINDER JOSHI
Housing Society Management akin to House Owners Association - Mumbai, India
---
January 24, 2020
Q. No significant difference except perhaps in texture of the finish, and that dependent on the thickness (viscosity) of the paint at application.
If the paint is quite fluid, then brush painting should flow OK leaving a uniform coat without significant brush marks. User ability (skill) is required in how to brush the surface to minimize brushing marks.
Spraying might give a better finish, but also requires operator skill. Overspray can cause runs where excess is applied, and undercoating (thin) is easier to do my mistake in spraying.
If finish is critical, then consider multiple coat system.

Geoff Crowley
Crithwood Ltd.

Westfield, Scotland, UK