World's #1 on-line resource since 1989
-----
Chemical vs. Mechanical Polishing of 303 SS
2002
I work for a company that builds flowmeters for water and various gases. Some of the meters we build are for extremely low flow rates (0.5 to 1 CC/min.), and at those flow rates the tolerances inside the flow passages must be extremely tight. We machine our own flow bodies out of 303 SS, and are looking for a cost-effective way to polish the flow bodies after we machine them. The main reason for this is to take down any ridges that may have occurred during machining in the flow cavity in specific, and to lower the roughness average of that surface in general. This will allow the proprietary flow elements we use to fit more tightly against the bottom of the flow channel, allowing more accurate measurement of the flow rate.
Our goal is to set up something in-house with a capacity of approximately 500 pieces/month (all the pieces small enough to fit in one's hand). For this reason, electropolishing is probably out, because we gather from what we've read that it is too complex a process for people without any significant experience in the field to attempt. So, I guess my questions are threefold:
1) Would you suggest mechanical or chemical polishing? We are leaning towards chemical - and are aware that there may be significant waste disposal costs involved - but are open to other points of view.
2) Where might we go to find out the information needed to set up the method suggested?
3) Is there any possibility whatsoever that this method might work out to less than $0.50/piece, or are we living in a fantasy world to hope for that?
Brendan Bagwell
- Tucson, Arizona, USA
---
2002
Brendan,
Vibratory finishing seems to be the obvious option. Unfortunately, the volume you mention seems far from ideal for that process, so the cost might prove higher than you would like. Why not go out shopping and find a local dependable source that already has covered the fixed costs and can give you a reasonable price?
Guillermo Marrufo
Monterrey, NL, Mexico
---
2002
I can not answer all aspects of this question(s; just the mechanical. However, you should be aware that, as far as I know, chemical processes will not significantly change the surface profile of the existing part. Therefore, for the smoothest surface finish, you should consider a mechanical system. I was going to suggest looking into abrasive flow type deburring, but these are extremely expensive systems and your parts are relatively small. I have sold a lot of small, relatively cheap, vibratory units with 2 mm preform shaped media for a lot of similar applications.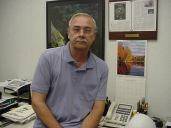 AF Kenton
Hatboro, Pennsylvania