Not a lecture hall but a roundtable with a seat for you!
60,000 topics spanning 36 years. Education, Aloha, & Fun
topic 16229
ASTM B-449 and other specs for Chromating Aluminum Q&A's
A discussion started in 2002 and continuing through 2020 so far.
Adding your Q. / A. or Comment will restore it to the Current Topics page
2002
Q. Sir,
I am in need of ASTM B449-93 [affil. link to spec at Techstreet] Spec for Chromating Aluminum
Thank You,
Greg P
[last name deleted for privacy by Editor]
- Northlake, Illinois, USA
---
2002
A. Greg, it sure looks like it is available from ASTM at:
www.astm.org/cgi-bin/SoftCart.exe/STORE/filtrexx40.cgi?U+mystore+llav2649+-L+B449+/usr6/htdocs/astm.org/DATABASE.CART/PAGES/B449.htm
for a mere $25. [Ed. note: $39 at last viewing $41 in 2012].
I can vouch that their pdf delivery works well (at least on my computer, it did...)

Lee Gearhart
metallurgist - E. Aurora, New York
----
Ed. note: Thanks, Lee! Readers, are obviously welcome to purchase their specs from ASTM, but here's an alternate link for ASTM B449-93 [affil. link to spec at Techstreet] and an explanation :-)
Websites are constantly changing their organization, leaving broken links scattered across the internet. Techstreet is a clearing house which carries ASTM and many other specs and pays finishing.com a small commission to keep the links perpetually current, whereas when ASTM and other spec suppliers change their URLs, we apologize but we simply can't at no charge and without compensation spend our time going back through more than a quarter million postings to keep their links and prices current; and we have no inside track to even know when they're changing things :-(
---
---
July 21, 2011
Q. I think Mil-C-5541 [link is to free spec at Defense Logistics Agency, dla.mil] is the same as ASTM B449, is this correct? I have Mil C 5541 and do not wish to buy the ASTM spec if I don't need to. Thank you for your help.
Karl McNeal
Mil Spec Finisher - Winter Park, Florida, USA
---
July 22, 2011
A. Hi, Karl. Those specs are somewhat similar, but I do not think there is any claim that they are "technically equivalent". ASTM B449-93 [affil. link to spec at Techstreet] is, however, "technically equivalent" to ISO 10546 [link is to spec at Amazon] if you have that one on hand. No one wants to spend money on specs out of just general curiosity, but I'd suggest that people not certify compliance to specs they don't have. Good luck.
Regards,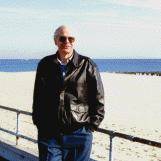 Ted Mooney, P.E.
finishing.com - Pine Beach, New Jersey
Striving to live Aloha
---
July 29, 2011
Q. Thank you for your answer. Not sure my question was to the point. We had a client that had a spec on his drawing for chem conversion to ASTM B499-93 class 2. My question should have been are MIL-C-5541 class 2 and ASTM-B449-93 class 2 the same? Thank you.
Karl McNeal
Mil Spec Finisher - Winter Park, Florida, USA
---
A. Hi again Karl. Yes, a rough correspondence between what comprises class 2 vs. other classes in old specs probably does hold; but with Mil-DTL-5541 [link is to free spec at Defense Logistics Agency, dla.mil] having replaced MIL-C-5541 in 2006, class 2 coatings not being recognized in the MIL spec for a long time, RoHS requirements becoming common, and a nearly universal migration to hex-free Type II coatings, relying on an old copy of MIL-C-5541 for anything other than compliance with a very old drawing calling for that specific coating sounds problematical.
Luck and regards,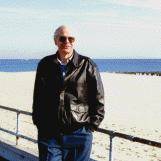 Ted Mooney, P.E.
finishing.com - Pine Beach, New Jersey
Striving to live Aloha
---
---
What International Spec for Chromate Conversion on Aluminum requires Non-Hexavalent?
March 12, 2012
Q. Hello all,

I need to specify a chemical film conversion on aluminum for a part I'm having made overseas. I need this coating to be Non-Hexavalent as required by my customers. I want to use a spec that the supplier can adhere to. In the US I realize that MIL DTL-5541F Type II would be perfect I'm not certain that the suppliers can abide by this "Foreign" spec (relatively speaking). I purchased ISO 8081, but it doesn't state a coating that explicitly cannot use hexavalent chromium. I see there is also ISO 10546 which ASTM B449-93 says is its equivalent. I've already purchased ASTM B449-93 and it doesn't state that hexavalent chromium is not allowed. I appreciate any assistance in finding an international specification that says "no hexavalent chromium allowed" or "only trivalent chromium". Thank you very much.

Mike
Mike Baker
Mechanical Engineer - Riverdale, New Jersey, USA
---
March 16, 2012
A. Hi Mike,
Most of conversion coating that we do here, the customers drawing specifies MIL-DTL-5541F. I don't see why MIL-DTL-5541F cannot be used as an international specification. It is clear, precise and easy to understand. Foreign suppliers like me do not have problem to abide.

SK Cheah
- Penang, Malaysia
---
---
September 25, 2012
Q. Does anyone know if Coating Weight testing is required under ASTM B449-93, or MIL-C-5541? It is included in our internal testing matrix, but none of our customers require it and I can not find it in MIL-C-5541, so I would like to remove it from monthly testing. Anyone know?
Nancy M
- Summerside, PE, Canada
---
October 9, 2012
A. I don't believe coating wt. is a requirement in either of those specs. I believe some OEM specs such as Boeing's may have a requirement but I am not certain of this. We test coating wt. so that in the event it should be required by an OEM we would have records on file showing we meet the requirement. 40 mg/sq. ft. for chem film on aluminum per is our minimum.
Joe Roter
- Chatsworth, California, U.S
---
October 11, 2012
A. Nancy

MIL-DTL-5541F makes no reference to coating weight.

ASTM B449-93 has a coating weight requirement in Section 7.5, referencing Table 1 for the 4 different classes and their respective coating weight ranges. It might be worth getting your customers to waive or except the requirement in writing, assuming your coupons are passing the SS test.
Willie Alexander
- Colorado Springs, Colorado
---
June 19, 2014
A. MIL-DTL-5541 F does not specify coating weight; it does however reference that material shall be compliant with MIL-DTL-81706 B, and MIL-DTL-81706 par 3.6 requires that coating weight shall not be less than 40 Mg's/ft2 for class 1A coatings.
David ONEIL
Metal Finishing - Lawrence, Massachusetts USA
---
---
August 26, 2020
Q. Hi I'm Nick Magnapera with a large Defense Corp, and my question relates to chemistry interchangeability between two standards.
Can items processed IAW ASTM B449-93 [affil. link to spec at Techstreet] be touched-up using a Pen listed in MIL-DTL-5541?
2. Does B449 use hexavalent chemical make up exclusively?

Thank you for your answers

Nick
Nick Magnapera
- Ft. Myers, Florida
---
August 27, 2020
A. Hi Nick!
I'm pretty sure I have a few of those expensive orange hi-lighters in my lab. It's hard to resist temptation to use them on certain bits of paper that come across my desk! Per my last email, (highlighted in hex),...

Can they? Sure! They work great and I've spent many happy hours explaining why they can't go in the trash when they dry out. Ahh. I love consumer packaging:)

Can they, but OFFICIALLY? Well, that is a more formal can o worms!

Write to your Henkel tech rep for a statement on official letterhead for that one! I'm sure they already have a prepared document for it.

If you still have doubts or feel you are in a situation where you are finding insufficient or conflicting instructions, be prepared to set up a test to send out for salt spray so you can have evidence that, despite touchup, the coating (s) passed the destructive testing required by the spec.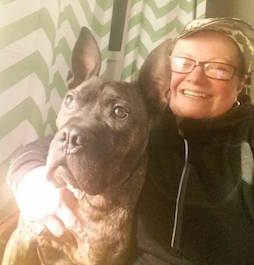 Rachel Mackintosh
Plating Solutions Control Specialist /
Industrial Waste Water Treatment - Brattleboro, Vermont
---
September 3, 2020
A. (add on answer to Rachel Mackintosh's answer)

chemically speaking tri chrome and hex chrome are very different, and while my copy of ASTM may be out of date, the spec is not really geared to a non-hexavalent chromium solution. The tri chrome have fluorozirconate and trivalent chromium as the main ingredients and each company's proprietary blend of wetting agents, so in general the coatings won't have any zinc or phosphorous.
Also MIL-DTL-81706, which is what the pens are actually qualified for, only requires 168 hours in ASTM B117 not the 120-336 hr range in ASTM 449. Also the paint adhesion test for touch up pens in MIL-81706 is a tough one as well, and while failure of that part of the spec disqualifies it for the Mil spec, the ASTM defaults to ASTM 3359 for organic coatings which in my opinion is easier to pass.
Now as for the conductivity requirements, those are quite different between the ATM and the MIL spec. In short I would say if a tri chrome pen is on the QPL for MIL-DTL-81706 it probably would pass the spirit of the rules for ASTM 449 but it would not pass the letter.
Bob Hagerty
- Patuxent River, Maryland