Where the world gathers for
plating, anodizing, & finishing Q&As since 1989
-----
PVDF Coatings. What are they composed of?
[editor appended this entry to this thread which already addresses it in lieu of spawning a duplicative thread]
Q. Hello,
How should I calculate the quantity of color pigment to add to PVDF resin?
This is for spray application, UV cure, I'm using ceramic powder as pigment.
josh gonsalves
- Port of Spain, Trinidad
August 30, 2023
A. Hi,
I know nothing about this subject, but the other postings seem to say that the resin should be at least 70% of the total.
Luck & Regards,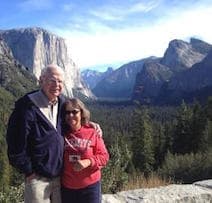 Ted Mooney, P.E. RET
Striving to live Aloha
finishing.com - Pine Beach, New Jersey



---
---
↓ Closely related postings, oldest first ↓
---
---
Q. WHAT IS THE PVDF COATING, IS IT POSSIBLE TO PUT UP A PLANT IN MAHARASHTRA? WHAT IS THE RAW MAT. REQUIRED, AND FROM WHERE WE GET IT. WHAT IS THE PROCESS, please EXPLAIN IN DETAIL.
BB J.
[last name deleted for privacy due to age of posting]
- Pune, India
2002
---
---
Q. I'm confused by following descriptions. One from Atofina's manuspec and another from leading paint company Akzo Nobel. (Atofina): This MANU-SPEC specifies polyvinylidine fluoride (PVDF) resin used for architectural high-performance, thermoplastic organic coatings which contain a minimum 70% Kynar 500® PVDF resin combined with proprietary pigments, for coil or spray systems.
(Some paint appliers): Paint manufacturers are allowed to use the Kynar 500 and Hylar 5000 brand names if a minimum of 70 percent, by volume weight, is incorporated into the paint.
(Akzo Nobel): All paint finishes are combinations of resin and pigment. In TRINAR® finishes, at least 70% of the resin is Kynar®500 or Hylar®5000 PVDF fluoropolymer resin. The remaining 30% are a proprietary acrylic polymer developed by Akzo Nobel especially for TRINAR®. Only specially selected, colorfast ceramic/inorganic and mica/pearlescent pigments are used in TRINAR® colors.
Question: by weight, 70% of coating (paint) or 70% of resin? It is a big difference. How does paint such as Duranar, Trinar compose (%)? Thanks
Robin Ng
Curtain Wall Engineer - Toronto, Ontario, Canada
2004
A. It is correct: 70% of resin system is PVDF.
Atkin Sadom
- Daili, India
---
---
Q. Hello sir,
I am a student of civil engineering, I want to know the full form of PVDF? and how it is being applied on aluminium composite panel? And what are the properties of PVDF?
Tanvi Dave
- Mumbai, Maharashtra, India
2005
A. PVDF coatings are made of PVDF fluoropolymer resin and inorganic ceramic pigments. They are coated on aluminum and steel for architectural buildings and can last decades without coating chalk or obvious color change. PVDF coatings are considered as the most durable coatings so far. There are several types of PVDF coatings: coil PVDF coatings, liquid PVDF spray coatings, and powder PVDF coatings. Only a few coating companies supply PVDF coatings since all PVDF coatings suppliers must obtain application license from PVDF resin suppliers AtoFina and Solvay who are the only two suppliers of PVDF resin with trade name of Kynar 500 and Hylar 5000. PPG, Valspar, Rohm & Hass, Akzo are main liquid PVDF coatings suppliers. Rohm & Hass and FineShine are main PVDF powder coatings suppliers. You can find detail product information from their web sites.
Lixiao GUO
- Shanghai, China
---
---
Q. I want information about PVDF
1) how it works
2) all information
thank you,
Avinash Gaikwad
- Mumbai, Maharastra, India
2007
A. PVDF is PLOY VINYLI DENE FLUORIDE
These are chemical resistant coatings primarily used on chemical processing equipment. Other application are applied to Glass/ Metal and other exterior materials.
Sagar Kulkarni
- Kuwait
August 31, 2010
I think PVDF expansion is not "PLOY VINYLI DENE FLUORIDE", it could be POLY VINYLE ----- FLUORIDE, since all these resins are made out of polymers (C H bonding). I am not sure about the 3rd word, that is expansion of alphabet "D".
One of the above answers say it is DENE, what does DENE stands for?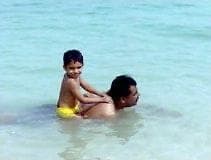 Jothykumar Nair
- Manimala, Kerala, India
January 12, 2011
---
Thanks, Jothykumar. Advances in Organometallic Chemistry explains "vinylidene" on page 62 (in Volume 22), under the heading "Nomenclature", as meaning C=CRR' (you may be able to view that paragraph via books.google.com)
Regards,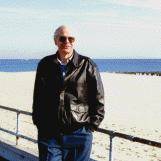 Ted Mooney
, P.E.
Striving to live Aloha
finishing.com - Pine Beach, New Jersey
---