World's #1 on-line resource since 1989
-----
Zinc Plating process, Thickness Measuring, and Corrosion
2002
Questions on Zinc Plating over Steel:
1. Which process is better, fully automated or manual?
2. Which is the most reliable method of measuring the zinc plating thickness, magnetic indication, cross-sectioning, etc.
3. Our zinc plating with Type 3 chromate corrodes when exposed to heat and moisture, 85C/85% humidity. It that to be expected?
Thanks,
Glenn Lefkof
- Menlo Park, California, USA
---
2002
There is just no right answer to whether manual or automatic plating is better; but as a general rule if the process is going to be under the control or either a general laborer or a programmed machine, the programmed machine will hold process times more reliably.
Cross-sectionally is usually considered the "referee", the "real answer" by which other methods are calibrated. Magnetic induction, periodically calibrated, should be a fast and very helpful control tool.
If the components were dried properly, I would not expect rusting.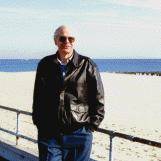 Ted Mooney
, P.E.
Striving to live Aloha
finishing.com - Pine Beach, New Jersey
---
2002
Since Zinc is usually thrown down heavy, eddy current detectors work OK. Cross section is the best but the most time consuming & expensive. I can't believe that a cheap deposit like Zn over Steel would require cross sectioning as a process control tool, maybe periodically to check the accuracy of other test methods, random coupon sections, etc.
Manual or automatic is usually determined economically. Very large continuous runs work out well with automated equipment. Also, that chromate works best if the Zinc is warm & wet going in...don't let it dry before entering the chromate, and rinse the Zinc well beforehand. Then rinse it copiously & dry it rapidly with hot air.
Also, you mentioned that the work corroded in the 85/85 test. was it white Zinc rust or brown Iron rust?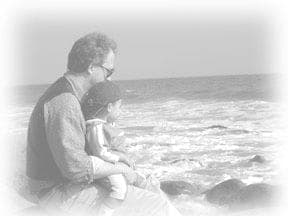 Dave Kinghorn
Chemical Engineer
SUNNYvale, California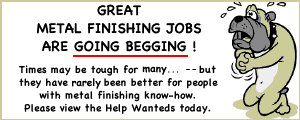 Plating Shop Manager [Salisbury, MD]
Junior Quality Engineer [Santa Clara, CA]
Plating Process Engineer [Wenatchee, WA]