World's #1 on-line resource since 1989
-----
How to separate the diamond crystal from the nickel bonding
2002
We have diamond plate which are constructed by using electroplated Nickel as a bonding medium between the diamond crystals and the substrate, and now we are interested to find out any method to separated the diamond crystal and the substrate. And how easy or how difficult is it ? Any1 can help ?
Thank you very much,
Law Kai Man
- Singapore
---
2002
I am not sure what you are trying to accomplish. If you want to separate the diamond from the nickel solution, the most common and simplest technique is to allow the diamonds to settle out and then decant the nickel solution. Repeated rinsing is necessary to get rid of traces of nickel solution.
If you are trying to remove nickel plating and expose more diamond, then some kind of nickel stripping or electropolishing solution should work.
Or is there something else you want to do?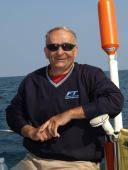 Pat Mentone
St Paul, Minnesota
---
2002
You had better immerse in HNO3(Nitric acid). Diamond is very inert materal. I have the experience of eliminating the Si from diamond because diamond was grown on Si wafer(I made it myself with CVD). That time I used HF and HNO3. The Si wafer was eliminated and diamond was unchanged(confirmed with SEM, AFM and XPS).
You can easily eliminate the Ni from diamond.
Gyu-Sik KIM
- South KOREA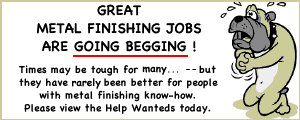 Plating Shop Manager [Salisbury, MD]
Junior Quality Engineer [Santa Clara, CA]
Plating Process Engineer [Wenatchee, WA]