World's #1 on-line resource since 1989
-----
RMS and RA Finishes
2002
I am looking for a conversion table for, a RMS Finish to a RA Finish.
Thank you.
THOMAS CHRISTOPHER
- Kirkwood, Missouri
---
2002
I thought someone else would have answered your question by now. The problem with this question is the answer. The conversion factor is not a constant. Normally a factor of 4 times an RMS is is an RA, or the reverse. The RA is divided by 4. In actuality, there is a sliding ratio factor of anywhere from 1.17 to 1.26 up to 1.45 to 1. The difference depends on the type of machining process. I'm not axactly sure why that is, but I am just the messenger here.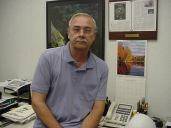 AF Kenton
Hatboro, Pennsylvania