World's #1 on-line resource since 1989
-----
Dielectric coating for stainless steel
2002
Q. We need a good electric insulating (dielectric) coating on a stainless steel sheet metal part (304 alloy). The insulation is needed for ESD compliance; I don't have hard numbers on the breakdown voltage needed, but any dielectric strength will help. This surface should preferably be flat black, though other options could be considered. Low cost is, of course, very important.
Is a polyester powder coat a good choice? I figure it should be, since polyester sheet has a high dielectric value. Anything else I would do well to look into?
Thanks,
Wallace White
- Santa Clara, California, USA
---
2002
A. Will the coating be subject to wear of any kind? What kind of atmosphere, application is the part for?


Tom Pullizzi
Falls Township, Pennsylvania
---
2005
A. The polyester resins used in the system of powder coating have a good dielectric strength specially after the curing with TGIC (TRIGLYCIDYL ISOCYANURATE)10MIN/200C.
Most polymer have a good dielectric strength , direct current voltage at which the dielectric break down occurs, (100-300kv/cm).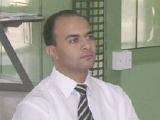 Ahmed Fouad Serag Eldin
Ein Shams - Cairo - Egypt
---
---
November 12, 2013
Q. What will the easiest way be to do a dielectric coating on Stainless Steel 316 tubes? They will need to withstand around 20KV - 40KV/cm and will be exposed to water and pulsed DC voltage. The idea is to limit the electron flow and maximize the voltage potential.

Any ideas would be greatly appreciated.

Regards
Francois
Francois Korff
Research Fuel Cell - South Africa
---
November 14, 2013
A. Francois,
Polyester would be an option. It's worked well for me in the past.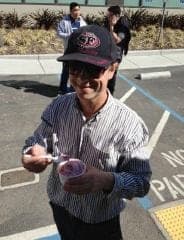 Blake Kneedler
Feather Hollow Eng. - Stockton, California