World's #1 on-line resource since 1989
-----
Zinc vs Electroless Nickel for steel leaf spring - breakage
2002
We are considering switching from a zinc plating to electroless nickel for a leaf spring clip, .020" thick 1050 steel. In the past we have seen cracking/breakage when the spring was press fit into a housing. Our tests to date showed that nickel-plated parts show no cracking during assembly, whereas the zinc plated parts cracked. Hydrogen embrittlement was not found in any parts we tested, but we can't rule it out as a potential problem. Furthermore, both the zinc and nickel plating specs call for an embrittlement bakeout. Is there any theoretical advantage to using a nickel plating over zinc for this application? Corrosion is not a significant factor to us in our decision, but consistent as-plated appearance is important.
Mark Mozgowiec
- Cambridge, Massachusetts
---
2002
Electroplated nickel is more ductile than electroless nickel. Ductility may be a factor. I believe that hydrogen embrittlement is the major cause of cracking. Zinc plating imparts a large amount of hydrogen, and if not entirely removed in the baking cycle can and does cause cracking. Electroplated nickel also produces some hydrogen, but way less than zinc. Electroless nickel likewise produces hydrogen. Electroless nickel requires a much longer bake cycle with slow temperature ramping up to the final bake temperature. The reason is that there are no grain boundaries for hydrogen to follow. I recommend a longer higher bake temperature for the zinc plated clips. If you choose to use nickel be aware of the baking requirements. Each finish should be satisfactory. Costs zinc is the lowest, then Electroplated nickel followed by EN.

Don Baudrand
Consultant - Poulsbo, Washington
(Don is co-author of
"Plating on Plastics"
[affil link to the book on: Amazon or AbeBooks ])
---
June 11, 2009
Is it a good idea to zinc plate leaf springs? I have heard it is not a good idea because of hydrogen embrittlement. The springs are going on a salt water boat trailer and I was planning on zinc plating them then doing a two stage powder coat on top.
Brady Cherry
hobbyist - Newport Beach, California, USA
---
July 2009
Hi, Brady. I would clean them and then spray them with Cold Galvanizing Compound / Zinc Rich Paint. You would probably have to search for a zinc plater to do them since most would probably be unwilling to because the springs can break in the plating tank before they even get a chance to bake out the hydrogen.
Regards,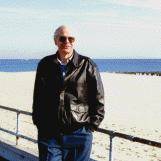 Ted Mooney
, P.E.
Striving to live Aloha
finishing.com - Pine Beach, New Jersey