World's #1 on-line resource since 1989
-----
Internal rust on zinc plated tubes
A discussion started in 2002 but continuing through 2017
2002
Q. Hi,
Can any of you solve my problem please. I have some tubes which are bent at various angles which are used in fuel and power steering assemblies. I am doing zinc electroplating with yellow/olivedrab passivation on them. The problem I have is, after plating the tubes are getting rusted inside very badly just within a day or two. As these tubes are for fuel and power steering the tubes cannot have rust inside.
Thanks,
Johnson
- Chennai, Tamilnadu, India
---
2002
A. Hi, Johnson,
It is a lack of information about your process to solve your problem completely:1.size of tubes;2.whether Zn coating inside of tube is necessary;3.Zn plating process you use(acid or alkaline);4.is it rack or barrel processing?
However, it is clear from your description that corrosion occurs because Zn coating on the inner surface of the tube is too thin (if at all it absents). So,if you don't need Zn coating on the inner surface of the tube, it necessary to close edges of tubes and prevent access of solutions inside. If Zn coating there is necessary you can use specific anode system.
Best wishes,
Mykolas Gladkovas
- Toronto, Ontario, Canada
---
2002
A. You do not mention the length or diameter of the tubes. Generally even with 100% throwing power the penetration coverage internally of the tube would be as deep as the diameter of the tube , decreasing to no deposit with depth. That is if you were using say a 2" diameter tube , only 2" long you would have a chance of getting half the thickness plated on the outside of the tube at the halfway mark 1" inside the tube. On a 2" diameter tube say 6" long you would have an area of 4" in the inside of the tube totally bare. And that applies to straight tubes. Bent tubes would probably have poorer internal deposit distribution. It would appear that electroless plating would be the answer to your problem , as you would get uniform thickness both internally and externally.
Raymond Sebba
- Cape Town, South Africa
---
2002
A. This is a problem particularly in monsoon months here. What you need is a solvent based neutral ph polymer based film coating that does not attack zinc plating and forms a 1-2 micron coating on the inner side by simple dipping.
Regards,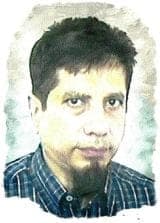 Khozem Vahaanwala
Saify Ind

Bengaluru, Karnataka, India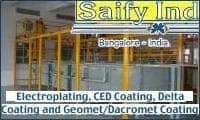 ---
2002
A. Johnson,
Here's what you need to do.
1) Plate the part in an Alkaline Cyanide free zinc solution.
2) Optionally use an auxiliary anode if you wish , to get the zinc to deposit inside the tube. Yes, this is done in Delhi and Pune.
3) Assuming you don't go for the No 2 option: Rinse after plating in a final rust inhibitor water shedder.
Rinse that's available in Chennai from a supply house.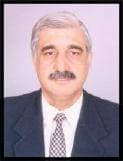 Asif Nurie
[dec.]
- New Delhi, India
With deep regret we sadly advise that Asif passed away on Jan 24, 2016
---
January 29, 2012
A. Hi, I'm also working in tube plating since last 15 years. Rust is due to chemical filled inside tube. So plug the ends of tubes so that even water drop does not go inside. 100% your problem will be solved.
Ramchandra Talwande
- Baroda, Gujrat & India
---
February 9, 2017
Q. What do you recommend plugging the tubes with.

Best regards
Mark Snyder
- Sturgis, Michigan
---
February 2017
A. Hi Mark. Vinyl plugs made for masking for plating service are a commodity item available from half a dozen suppliers. If the temperatures somewhere in the process are very high, silicone plugs are also available at greater cost. Good luck.
Regards,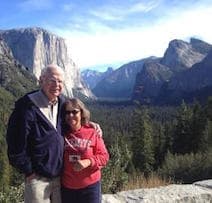 Ted Mooney
, P.E. RET
Aloha -- an idea worth spreading
finishing.com - Pine Beach, New Jersey
finishing.com is possible thanks to our supporting advertisers, including: