World's #1 on-line resource since 1989
-----
Avoiding blue sealing blooms
2002
How can I avoid blue sealing blooms after black anodizing and hot sealing , and if I can't avoid how can I remove it without buffing?
Nilay Gholkar
- Mumbai, INDIA
---
2002
A well maintained Nickel Acetate (mid-temp) bath should give satisfactory sealing without the seal smut. Sealing dyed parts in boiling water without any additives is not the way to go, as most dyes will leach out a little bit into your seal bath, thereby contaminating your seal.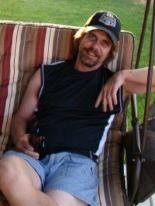 Marc Green
anodizer - Boise, Idaho
---
2002
Hello Nilay,
You need to try to keep a close eye on your dye and nickel seal temp and PH. it is a must. Also you may be keeping you seals to long. Hot water seal change every day or so. Nickel seal, a week or so depending on your work volume. Check with your suppiler.
Dwayne Conley
- Dayton, Ohio