World's #1 on-line resource since 1989
-----
Sample prep for SEM
2002
My company has recently upgraded our SEM, and we wish to start looking at the pores of an anodized coating (H2S04). To this point we have had very little success. Can someone reccomend proper sample preparation? The SEM is capable of 100k magnification, so we believe that we should be able to look at the porous structure of the coating.
Thanks in advance for any advice.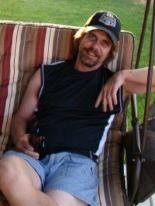 Marc Green
anodizer - Boise, Idaho
---
First of two simultaneous responses -- 2002
I'm not sure about an anodized surface, but when I was playing with SEM and circuit boards I always gold sputtered them.

James Totter, CEF
- Tallahassee, Florida
---
Second of two simultaneous responses -- 2002
Marc, are you using an environmental SEM (one of those you can backfill with a low pressure of gas to bleed off charge, then use backscatter imaging) or are you coating with gold? I'd suspect the sputter coating with gold would be a better method, as secondary imaging has a lot more resolution than backscatter.
If you want to send me a sample, I'll look at it in our SEM (Amray 3200, with environmental mode- but we've kept our sputter coater) and e-mail you some photos. [Contact information has been sent in private.]

Lee Gearhart
metallurgist - E. Aurora, New York