World's #1 on-line resource since 1989
-----
Separate water and oil - Demulsification of effluent
A discussion started in 2004 but continuing through 2017 . . .
2002
Q. We have some dissolved oil in our factory effluent, and this is causing tertiary treatment of effluent. Are there any methods to separate dissolved oil of the order of 50ppm. Any demulsifiers? Physical separation methods?
G.Murali Mohan
- Hyderabad, India
---
2002
A. Hi Murali,
You can aerate (bubble) the effluent by passing compressed air from the bottom of the tank, the oil (suspended in the effluent) will come to the top surface and form froth ... then you can effectively skim the oil out. This is just an idea.. I have not tried it out.. you can try in lab before you apply or You can have a oil collection tank or filtration prior to collecting the effluent in the main collection tank.
Good luck ..
Karthik
- Singapore
---
2002
A. It depends on what is making the oil soluble. 50 ppm is a low level. Clay is used to absorb oils and will settle out with your other sludge. Powdered activated carbon should also work but is usually more expensive than clay.
The US auto industry historically used calcium chloride and alum to physically bind up oils. The Unipure process using ferrous iron will probably work fine since it physically entraps oils.
Ed Cote
- Bloomfield Hills, Michigan
---
---
Remove Oil From Waste Water At Home
April 11, 2017
! I've been a long time reader of your forum. I noticed that you get many questions from hobbyists and small shops. I thought they would benefit educationally from seeing how they can remove oil and suspended particles from waste water with commonly available and cheap materials. In the video I take dirty oily water and transform it into clear water with low ppm surface oil. The techniques shown are taken from studies, factory techniques, EPA, and water/antifreeze recycling machines and have been modified so they can easily be achieved by a hobbyist in a 5 gallon bucket explained in layman terms in a short practical video.
I've noticed a lot of people all too often just dump oily water down the drain. Which is concerning considering many areas are having trouble with clean water, such as the South American City São Paulo.

I hope it will encourage some people to clean their water before dumping it down the drain or take it the local hazardous waste recycler. I welcome any constructive criticism.

If there is considerable interest, I will publish a second video. That will explain some of the science beyond what we did and perhaps some other viable techniques and decisions when choosing a cleaning product to remove oil for the hobbyist or small shop.
Adam Prince
Crisp Line Metal (Small Car Restoration Company) - Rochester, New York USA
---
April 2017

Thanks Adam. I found this video quite educational, not just for consumers and mechanics, but for metal finishing shops who must deal with the large amounts of oil they remove from parts. I don't know which of these steps will and won't work for them considering all of the chemicals that are already in their soak cleaning and electrocleaning tanks, but there is a lot of food for thought here!
Regards,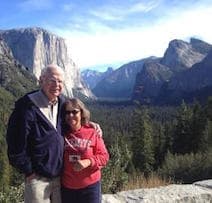 Ted Mooney
, P.E. RET
Aloha -- an idea worth spreading
finishing.com - Pine Beach, New Jersey
---
April 12, 2017
A. One might try a bit of sulfuric acid and alum. Had luck with this in the past. They call it "acid cracking" of an emulsion.

There are also sorbents that might do the trick.

Dave Wichern
Consultant - The Bronx, New York