World's #1 on-line resource since 1989
-----
Require coating for use in sulphuric acid
2002
In our nickel refinery, we plate rounds on stainless steel mandrels masked with a dielectric ink. After a number of cycles through the plating tanks the ink is stripped from the mandrels and they are reprinted. The ink is stripped by dipping in tanks of hot concentrated sulphuric acid. The sulphuric acid tanks are heated with a steam coil. Periodically, the steam coils must be replaced due to corrosion.
The coils are made of an alloy called Carpenter 20. I would like to know if there is a coating that would increase the life of the coils. The tanks contain concentrated (98%) sulphuric acid at 180 F. Of coarse, since these are steam coils, the coating must not only stand the heat and acid, but must not interfere with the heat transfer.
Thanks,
Don Piett
- Thompson, Manitoba, Canada
---
2002
Hi Don,
I sure can't help you with any coating but just wondered if you had ever considered using PVDF heat exchanger coils. It's OK to l40 degr. C but am not too sure about your 98% sulphuric, PVDF's drawback is with high Ph but it is super with acids ... the other disadvantage is that the heat transfer is lower, obviously, than a metal one.
Cheers.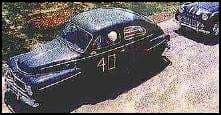 Freeman Newton
[dec]
(It is our sad duty to advise that Freeman passed away
April 21, 2012. R.I.P. old friend).

---
2002
Use solid tantalum. Wall thickness to your needs and budget. Expensive but there's nothing better for the price.
Bye.
Guillermo Marrufo
Monterrey, NL, Mexico
---
2002
Dear Mr Piett,
You can also use lead coil.
Kind regards,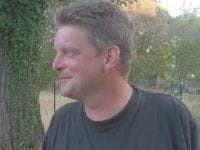 Sjamp van Esch
- Eindhoven, The Netherlands
---
2002
If you use lead, The coil needs to be of CP chemically pure lead and you need to consider the lead in the solution when it comes to waste disposal of the tank. Carry over in the rinses should not be a factor if the parts drain decently well.
James Watts
- Navarre, Florida
---
2003
I thought both tantalum and lead react with sulfuric acid? I did have an interview which I flunked since I had forgotten tantalum reacts with sulfuric acid (agriculture environment).
Kam Dianatkhah
- Dallas, Texas
---
2004
I used to work for a company, George Fischer, that made PVDF heat exchangers. They might be able to help on this problem.
Good Luck,
Steve Monette
- Torrance, California, USA