World's #1 on-line resource since 1989
-----
Autophoretic® Coating Process
1998
Q. Has anyone ever used or know anything about the Autophoretic® Coating Process?
Thomas Moffitt
Massachusett's Office of
Technical Assistance, Boston, MA
---
1998
Well, you have to remember that it is an organic coating, not a metallurgically bonded electroplating. So, if you want to replace paint, it may be a great fit. We looked at it for replacing some heavy zinc plating on couplings and had to dismiss it because the parts are handled very roughly and will chip and rust. Of course, that doesn't mean that ALL parts will chip and rust! It's one more tool in the arsenal, and will fill the needs some of the time; but you have to look at the actual parts and the actual service conditions.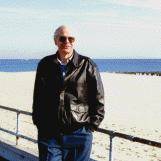 Ted Mooney
, P.E.
Striving to live Aloha
finishing.com - Pine Beach, New Jersey
---
1998
Contact your local PPG Industries Representative for their paper on "Comprehensive Comparison of Electrocoat vs. Autodeposition". Autodeposition and Autophoretic® are same.
Tyrone L. Caley
-Jefferson City, Missouri
---
--
Hmm, Tyrone . . . does PPG offer Autophoretic® coatings? If not, I'm not so sure that this work would have legitimate scholarly value :-)
At the very least I would want to see it balanced by a supplier of Autophoretic® coatings before I'd put too much credence in it as a 'comprehensive comparison' :-)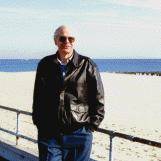 Ted Mooney
, P.E.
Striving to live Aloha
finishing.com - Pine Beach, New Jersey
---
1998
Sorry I'm so late in responding.
You just missed an Autodeposition Coatings conference in Novi, MI on April 29. It was put on by the SME and the AFP/SME.
Currently, some of the BIG 3 use the process.
-Best of Luck
Jim Cummings
powder coating - Buffalo, New York
---
1998
I have developed, researched, and produced autodeposition coatings, and lead this coatings to be applied in some automobile factories for many years. So I am very glad to join this discussion.
Does anybody know how many tons or gallons of autodeposition coatings (Autophoretic® coatings) have been used last year in North America.
Regards
C.K.zhang
Chongqing,China
---
1998
Autophoretic® Coating chemicals are used in automotive industry in Turkey.We have two lines running with ACC. it is successfully applied on minibus and pick-up chassis for over 2 years. Second line has just been commissioned for heavy vehicle brake plates.
can alacalioglu
- Istanbul,turkey
---
1998
I just read what I wrote above and I am not sure why I said what I did. I know that these two processes are not the same. Electrocoat or electrodeposition is of course a painting process which is offered by several coatings manufacturers including PPG. The report I refer to is a report that compares the Autophoretic® process to electrocoating and it was published by PPG.
Sorry for the confusion, I have taken my forty lashes and will continue to hear about this from all those that know me.
Ty
Tyrone l. Caley
- Jefferson City Mo
---
1999
Autophoretic® IS A TRADEMARK NAME FOR THE AUTODEPOSITION PROCESS MANUFACTURED BY HENKEL SURFACE TECHNOLOGIES. IT IS A WATERBOURNE PROCESS THAT DEPENDS ON A CHEMICAL REACTION TO ACHIEVE DEPOSITION UNLIKE AN E-COAT THAT REQUIRES A ELECTROSTATIC REACTION TO ACHIEVE DEPOSITION. A MILD ACID IN THE Autophoretic® BATH ETCHES THE SURFACE OF THE STEEL AND RELEASES THE IRON IONS. THE LATEX IN THE Autophoretic® BATH ATTACH THEMSELVES TO THE IRON IONS AND RE-ATTACH THEMSELVES TO THE SURFACE OF THE METAL. THE SURFACE IS THEN PLACED IN AN OVEN AT 212 DEGREES F. TO REMOVE ANY MOISTURE. THIS LOW TEMPERATURE CURE IS PERFECT FOR COMPOSITE PARTS THAT CONTAIN RUBBER OR PLASTIC. IT HAS TO FIND IRON IONS TO REACT SO IF NO REACTION OCCURS THEN IT SIMPLY WASHES OFF WHICH IS ALSO AN ADVANTAGE IF YOU WANT TO RUN PARTS WITH DIFFERENT METALS BUT WANT ONLY THE STEEL COATED. THE PROCESS GENERATES 0 VOC'S AND DOES NOT REQUIRE ANY PRETREATMENT OF THE METAL.
WE ARE A JOBBER IN THE TORONTO AREA THAT HAVE BEEN USING THE Autophoretic® PROCESS FOR 13 YEARS.
BARRY SIMPSON
- MISSISSAUGA, ONTARIO
Ed. note: Thanks, Barry. But now we have another process reported to offer 100 percent advantages over competitive coatings and 0 percent disadvantages

. This forum is for technical discussions, not promotion of one technology over another, so please tell us what are the indications when electrocoating would be a better choice. Thanks.
---
1999
I'm searching for any independent research about autodeposition coating. Has anyone experience with this coating on galvanized zinc surface? Thanks for the help.
Joerg Reinmuth
Buergstadt, Germany
---
1999
The Autodeposition process can be successfully applied to galvanized substrates. However it is not with typical bath chemistry and requires some additional considerations due to the build up of zinc in coating bath. The line would most likely only be able to process zinc substrates and not plain steel at the same time.
Rob Cushard
- Chesterfield Twsp., Michigan, USA
---
2000
How do autodeposition coatings compare to hot dip galvanizing?
Armando Covarrubias
- Guadalajara, Mexico
---
2001
Sir,
Autodeposition and hot dip coating are based on two different coating principles. One through electric circuit another without. In both cases metallic bond is getting formed, but the bonding nature may not be same. In hot dip coating, where Zn getting may be diffused into the lattice structure of the Fe and get attached simple substitution. But in case of electrocoating, the surface atom of the lattice may form bond with foreign atoms.
Tapan Kumar Rout
TATA STEEL - Jamshedpur, Jharkhanda, India
---
2006
Looking for a copy of the PPG document;

Comprehensive Comparison of Electrocoat vs. Autodeposition

Working with a client, and I prefer not to contact PPG.

Many thanks!
Ted Smith
Research Firm - Chicago, Illinois, USA
---
2007
Since this process involves a mild acid acting on the base part, can it result in delayed cracking under stress from hydrogen damage on a quench and tempered part as with other processes (i.e., plating)? Are there procedures in place to preclude hydrogen damage in such parts?
Stu Smalinskas
engineer, failure analyst - Plymouth, Michigan
---
June 2, 2009
can anybody forward the paper publishied by ppg on autophoresis vsdeposition.

autophoresis is it a successful and proven technology? can anybody in the industry can comment on this.
sunder venkat
buyer - bangalore karnataka india
---
July , 2009
Hi, Sunder. Please contact your local PPG office for that paper. 4 people on this page have already commented that autophoresis is a successful and proven technology. If you try our search engine, I'm sure you can find some more. Good luck.
Regards,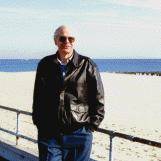 Ted Mooney
, P.E.
Striving to live Aloha
finishing.com - Pine Beach, New Jersey