World's #1 finishing resource since 1989
No login needed: Chime right in
topic 1681
Zinc plating vs. hot dip galvanizing for pole line hardware
1998
I would like to know the difference between hot dip galvanizing and zinc plating in relation to pole line hardware used in the construction of overhead electrical distribution power lines. ie. machine bolts, lag screws, etc.
What is the difference in the two methods and the life in the atmosphere.
Gerry Geall
- Winnipeg, manitoba, Canada
---
1998
Zinc is a sacrificial coating that does its job by slowly corroding; the life of the coating is essentially directly proportional to its thickness.
There are three common ways to apply zinc: electroplating, mechanical plating, and hot-dip galvanizing. Where bright, smooth and shiny appearance is an issue, electroplating is the only choice. In a case like yours, where appearance isn't an issue, the operative phrase is "zinc is zinc"--there is no real corrosion-resistance advantage to any of the three methods.
The thing is, electroplating is usually the least expensive option for thin coatings, mechanical plating the least costly for mid-range thicknesses, and galvanizing the least costly for heavy coatings.
So, as a practical matter, the situation is that electroplating might possibly be able to apply the thickness you require, but it is probably not economically competitive in this thickness range. When you need thick coatings for extended life in tough situations, hot dip galvanizing is usually the way to go.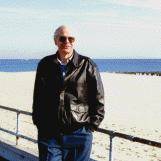 Ted Mooney, P.E.
Striving to live Aloha
finishing.com - Pine Beach, New Jersey
---
1998
Gerry,
You only have two choices if you are following any spec. I worked on a Manitoba Hydro spec about 4 years ago. I recommended mechanical zinc over hot dip. Same holds true for other projects I worked on for Quebec Hydro and Ontario Hydro.
Ray Delorey
- Cambridge, Ontario, Canada
---
1998
I am electroplating zinc with yellow chromate on all-thread rod. Are there steps before or during this process that will create a color variation at any section of the finished product? I am trying to produce a product that can be easily recognized as proprietary.
Ward Gould
- DeLand, Florida
---
--
Chromated films readily accept dye, Mr. Gould. I believe that blue and green are pretty readily available. Mix the dye up in a hot rinse tank, and dip one end (or both), and see how you like it. Try it in a beaker on a hot plate in the lab first, of course.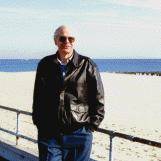 Ted Mooney, P.E.
Striving to live Aloha
finishing.com - Pine Beach, New Jersey
---
1998
What is the most cost effective but durable coating for pole line hardware conducive for tropical countries, where there is no temp dip (winter). Generally, atmosphere is humid, high salt content, weather ranges from 12 - 35 °C.
Joseph Navarro
Quezon City, Philippines
---
--
The responses you see near the top of this letter should hold true for your situation. For something that receives rough handling and minimal maintenance, you really need a sacrificial coating of metal because organic coatings will not deliver adequate protection once scratched. Cadmium is too toxic to be recommended anymore for straight corrosion protection. So, it's a question of applying metallic zinc, and that can be done by mechanical plating or hot dip galvanizing. It doesn't much matter which method you use, but you'll probably find that mechanical plating will be more economical up to a certain thickness, after which galvanizing will become less expensive.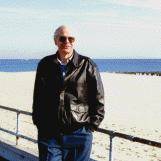 Ted Mooney, P.E.
Striving to live Aloha
finishing.com - Pine Beach, New Jersey
---
1999
It is possible to use Alkaline Zinc/Nickel plating on the type of high power electric transmission equipment that you mentioned. A thickness of 0.0005 inch with an iridescent chromate conversion coating can give in excess of 5000 hours in the ASTM B117 [affil. link to spec at Techstreet] Salt Fog test. The iridescent chromate has a readily identifiable vivid coloration.
I do not have figure available comparing this finish to Galvanize (hot or mechanical), so you will have to help me out on that part of your question. If you are now using galvanize, you will know how long the finish can be expected to last.
Certainly, I can supply other information if you are interested in learning about this technology. Hope this has been helpful in answering your question.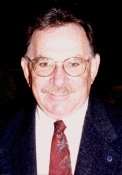 Ed Budman


- Pennsylvania
With deep sadness we advise that our friend Ed passed away Nov. 24, 2018
---
1999
I am trying to source a practical method to preparation and zinc-coating anchor chains used on marine vessels.
GREG STONE
---
1999
Welded chain has to be coated after assembly. There are basically two ways this can be done: the really big chain manufacturers use continuous plating methods, like a coil coater would. Smaller manufacturers hang the chain on racks, and rack plate it, usually periodically jiggling it. I have seen people TRY to barrel plate chain of this sort, but I haven't seen anybody accomplish it with enough success to put the rack platers out of business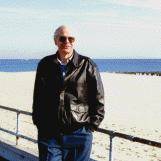 Ted Mooney, P.E.
Striving to live Aloha
finishing.com - Pine Beach, New Jersey
---
2002
I have personally seen all three processes done, and worked personally on a Barrel Plater line, and a Hot Dip Galvanizing line. Chain looks great coming out of a Barrel plater line, although only short lengths of chain can be plated in this way. If the chain is too long, the chain tangles up, and there is no movement while plating causing a poor appearance, and a very thin plating. For something like nuts and bolts, Electroplating is the way to go. I used to plate bolts at a former job, for a very large nut and bolt company, and they needed to either use undersized threads, or oversized nuts because the zinc was too thick (this is hot dip galvanizing method) but that was definitely the way to go for thickness, and longevity. I could also get it to look quite nice compared to mechanical plating. (Be warned that hot dip galvanizing is an expensive process, and a dangerous one as well)
Bottom line is, if you want it to look good (no matter who is doing the work) electroplate it. It won't last as long as Hot dip Galvanizing, but it will give a better appearance to the customer. If you have an experienced Hot Dip Galvanizer, go with that route, someone with experience can get the right tin, and aluminum levels in the zinc for a great appearance, but someone with little experience won't know what to look for in appearance to tell them the correct levels. Also, thickness in hot dip galvanizing is dependent on how long the metal is in the zinc, the temperature of the zinc, and the grade of steel being plated.
Also bear in mind the if the steel being plated needs to be heat treated to a certain RC, then it can not be Hot Dip Galvanized, as this will change the RC of the material.
Neil Kamrowski
- Winona, Minnesota, USA
---
2005
Another thing to consider is the material your using.
Zinc Dichromate can have a bad effect on some grades of steels. The process allows hydrogen to accumulate in the steel causing hydrogen embrittlement which mimics a high quenched carbon steel (brittle). This can be reduced or eliminated by baking the parts after coating. Make sure you look into this when choosing your method.
Ken Pickering
- Winnipeg, Manitoba, Canada
---
2006
What micron thickness of zinc plating will withstand the Antirust test (salt fume test) as per ISO 0072/any relevant standards.
Bharat Singh Garsa
Export company - Noida, Uttar Pradesh, INDIA
---
August 22, 2008
Could you please explain the advantages, either to apply hot-dipped galvanising or electro plating process for the nuts bolts, for the external use in the middle each, with extremely corrosive atmosphere.
Vrajesh Asti
Projects- Power Transmission - Abu Dhabi, U.A.E.
---
August 22, 2008
Hi, Vrajesh. The short answer is that galvanizing is usually about 5-10 times as thick as zinc electroplating and therefore about five to ten times as corrosion resistant. Very similar questions are asked here every week, and the people who have responded a dozen times already have wearied of it and probably won't answer again :-)
So please patiently use the search engine to see what they have written. Good luck.
Regards,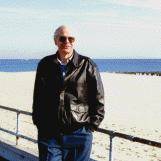 Ted Mooney, P.E.
Striving to live Aloha
finishing.com - Pine Beach, New Jersey
---
January 12, 2009
How to identify Zinc plated and hot dip galvanising. Any difference in Inspection certificates? What is the major difference?
Anoop Venugopal
- UAE
---
June 21, 2011
Is there a way to determine whether a partially corroded, zinc coated fastening was originally protected using the plating or hot dipped process? For example, can one examine the bond between the zinc and the substrate to determine how the coating was applied?
Peter Castle
Hobbyist, homeowner - Stonington, Connecticut, USA
---
June 22, 2011
Hi, Anoop; hi, Peter. As you are seeing, we find that the readers are wary of possibly being drawn into contract disputes, so they generally won't answer questions that are cast in the abstract. To improve the response, you might describe your situation. Thanks, and good luck.
Regards,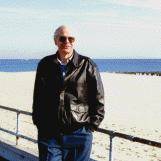 Ted Mooney, P.E.
Striving to live Aloha
finishing.com - Pine Beach, New Jersey
---
August 17, 2012
Sir, what kind of protection is required for hot dip galvanised conduit, and which test is required for corrosion testing?
Arslan Cheema
- Pakistan