World's #1 finishing resource since 1989
No login needed: Chime right in
topic 1662
Hobby Electroplating Kits... safe?
1998
Okay, I've read your FAQ on small restorations in which you denounce home plating as too dangerous. Nevertheless, there are many kits available for doing so that claim to be safe. [XXXX] and [YYYYY] sell simple zinc type kits for under $100. Is there a prevailing opinion that even these kits are unsafe, given even the most basic precautions?
Jeff Clarke
---
1998
To me, the question of safety is a tradeoff, not an absolute, Jeff. To keep a loaded handgun in a bedside drawer in a very low crime suburban household is probably a foolish safety risk. To keep one in a very high-crime urban apartment may be very reasonable and can be important towards saving your life.
Certainly, plating is nowhere near as dangerous as a loaded gun, and I've rarely heard of a home hobbyist being killed from doing it. But do or don't is subjective not objective. But I think that the results from home plating are likely to be be poor, so that the effort and whatever risks it involves may have been in vain anyway. I maintain as a personal position that plating is a poor hobby. Especially when you also take into account the disposal considerations--what are you ethically going to do with the waste acids, alkalis, and heavy metals? Finally, read the EPA categorical standards (Code of Federal Regulations, parts 413 and 433)--are you SURE you are exempt and not committing a crime by plating and disposing of the waste? I would suggest that you visit an EPA web site and see if you can assure yourself one way or the other on that matter.
I just finished helping my son with a science project involving home plating of pennies with zinc (as proposed and developed by Tom Pullizzi) and obviously I am confident that it is 'safe'--involving only vinegar, salt, sugar, pennies, a 1-1/2 volt dry cell battery, and a piece of zinc from a dead dry cell cell battery--but how useful is the plating that results? Only useful as a demonstration of principles, not for actually making plated objects. On the other hand, chrome plating -- which uses very high concentrations of the toxic, carcinogenic, hexavalent chrome that made Erin Brockovich a household name -- is not something I'd ever consider ding as a hobbyist.
We welcome other opinions because that's all they are, not yes or no answers.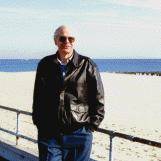 Ted Mooney, P.E.
Striving to live Aloha
finishing.com - Pine Beach, New Jersey
---
1998
I bought the [XXXXX] instruction book after having seen comments by beginners about being easy and simple.
1. The procedures are considerably simplified. There is virtually no call out for laboratory control, which means the solutions will be more prone to poor results and will be disposed of more frequently than necessary.
2. BIG problem. The recommended waste disposal methods violate both EPA and DOT regulations. Any agency that accepts haz waste without a license for those materials can be severely punished by the federal law. Unmanifested waste is really a violation, regardless of the good intentions.
3. Get caught dumping or cannot prove what happened to the waste and you can lose all of your possessions and go to jail. Big brother takes a very harsh and dim view of even tiny illegal disposals. A gal of plating solution can contain several thousand times the allowable amount of it that can be put down the drain.
4. Plating is an over-regulated thing. there is absolutely no allowance for a technically correct and caring hobby plater. Quantity makes no difference to some of the laws.
James Watts
- Navarre, Florida
Ed. note: '[XXXXX]' and '[YYYYY]' are company names which have been removed at request of the companies. If you wish to follow up, please do not include company names.
---
2003
Sir
when I ask someone for electroplating information no one can tell me; I don't know why. First on web site they write "free course", when I enter then they ask that I pay for this course. No one can tell me in details of gold and nickel electroplating like voltage, time, chemical, heat, and other details. Please tell me in detail thanks. I am student of first year, I want to start my own shop of electroplating. Thanks
Fawad Amin
- kohat , N.W.F.P , Pakistan
---
2003
Dear Mr. Amin,
The subject of electroplating fills entire aisles in libraries. No one can give you the full details in a forum posting when it takes hundreds of pages to do so. I've been in the plating industry 45 years and know only some small pieces of it; and I rarely try to answer a technical question without a plating reference book in my hands. If you are planning to open an electroplating shop you must obtain some electroplating books.
I strongly suggest that you go to a library and get a couple of books from our "must have" booklist. Good luck.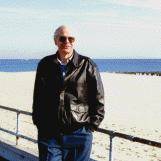 Ted Mooney, P.E.
Striving to live Aloha
finishing.com - Pine Beach, New Jersey