World's #1 finishing resource since 1989
No login needed: Chime right in
topic 1660
Effect of chromium contamination in bright nickel plating solution
1998
I know that very small amounts of chromium (< 0.01 mg/l) can be harmful to a bright nickel plating solution. Specifically, what are the ill effects of chromium levels higher than this? We occasionally have severe throwing power problems, and we have been playing with chromium oxide buffing compounds recently....
George Brackett III
Oneida Silversmiths, Sherrill, New York
---
A common effect of chromium contamination in any plating bath is poor adhesion, but yes, it also causes poor throwing/covering power (lack of deposition in low current density areas) in bright nickel plating as well. Are you sure you don't have a couple of extra places before the decimal point though? Harmful at parts per billion? The Canning Handbook gives all kinds of troubleshooting hints for bright nickel solutions.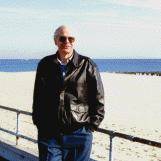 Ted Mooney, P.E.
Striving to live Aloha
finishing.com - Pine Beach, New Jersey
---
1998
Chrome in the range of 3-5 mg/l will cause skip plate in the low density areas. At higher values, it can cause streaking and at very high values, it can cause peeled plate.
Your problem sounds more like copper contamination in the 3-5 mg/l range with interrupted current or very low voltage sometime during the process. Bad connection once in a while due to corrosion?
James Watts
- Navarre, Florida
---
1998
Do you have chromium or not, this is not like " to be or not to be", go and find out whether you have chromium contamination or not!
It is very simple, use di-phenyl carbazide as an indicator. It is very sensitive to hexavalent chromium, even less then 1 ppm will result in a red colour with this indicator.
By the way, you mentioned that you use chromium oxide for buffing, is this a three valent compound or hexavalent? The three valent is not harmful to nickel plating solutions.
In case you do find hexavalent chromium in your nickel solution, addition of sodium bisulfite will reduce it to three valent. Make very small additions (0.1-0.2 g/l) as large amount may cause dullness and even peeling at high current densities. But do not worry, you can always get rid of extra amount of bisulfite with hydrogen peroxide.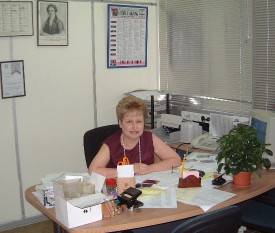 Sara Michaeli

chemical process supplier
Tel-Aviv, Israel
---
1998
Hexavalent chromium in a nickel plating solution (as little as 3 ppm) can cause a dramatic decrease in cathode efficiency and the deposit will be fairly non adherent.
As Sara indicates, you should have your solution analyzed.
In addition to Chromium, check for copper and zinc as they as usually the main inorganic culprits with poor coverage.
With copper and zinc, the low current density deposit will also appear "blackish" in colour.
Other causes can be high primary type additives (the strong brightening and leveling types) and/or low Carrier components. Gross organic contamination is also another possibility. In most cases, you will also see a reduction in deposit ductility.
This sort of problem can usually be solved very effectively with a little Hull Cell work.
To get rid of copper and zinc, low current density electrolysis (5 asf) works well. Amount of time will depend on level of contamination.
Gross organic contamination can usually be corrected with a carbon treatment. Brightener imbalance by adjusting feed rates.
Trust this helps.

Ken Lemke
Burlington, Ontario, Canada
---
1998
Hexavalent chromium, usually present as chromate, as low as 5 mg/L will result in some loss of cathode efficiency, the loss increasing with increasing chromium concentration. At 50 mg/L the loss will be substantial. The first effects noted will be misplating, or skip plating, and loss of adhesion. The latter due to passivation of the base metal by chromate. The hydrogen produced by the loss of cathode efficiency actually helps to reduce the hexavalent chromium to trivalent chromium where its effect is usually one of roughness due to insoluble chromium hydrate formed. Therefore the effect of small concentrations of hexavalent chromium is usually short lived.
High concentrations can be neutralized with sodium bisulfite additions in small quantities. Excess sodium bisulfite can result in passivating the nickel plate itself resulting in poor chromium coverage, if chromium plating follows.
Chromium oxide in buffing compositions is present as Cr2O3 or trivalent chromium oxide and is relatively harmless as described above.
Lou Gianelos
Plating Process Systems, Mentor, Ohio
---
1999
Having a problem with Nickel plate (electrode) on low alloy steel (AMS6415)where small (20 micron in diameter) black pits appear together with nickel buildups (small hills -same size as pits). Analysis of black pits reveal the following elemental(SEM-EDX) concentrations: Nickel-92%, Potassium-2.4%, Chlorine-2.3% Sulfur-1.0%, Phosphorus-1.1%, Oxygen-1.3% EDX analysis of buildups reveal they are Nickel only. Surface of part needs to be 3 micron or less. The nickel buildup is preventing this.
Ernest G. Miller
Robins Laboratories - Robins Air Force Base, Ga