World's #1 finishing resource since 1989
No login needed: Chime right in
topic 1659
Copper deposition on Silicon substrates
1998
A request for knowledge and/or material anyone may be able to offer me concerning Cu deposition on Si substrates. I am currently part of a R & D project in this arena and would like to expedite the process along. Focus has been at the .185 micron via size. Have achieved promising results with various procedures. I would like to know more. Directions to possible e-mail addresses welcome.
Sincerely,
M David Marra
---
1998
Am I to assume that you have already tried various vacuum plasma coating and CVD coating methods used in the semiconductor industry before looking into electroplating? When you mention 0.185 micron via size, what is the aspect ratio? I do not know if the electroplating industry has addressed such small blind cavity coverage. It does not seem possible to circulate chemicals inside the cavity without special techniques.
Mandar Sunthankar
- Fort Collins, Colorado
---
1998
MD:
This topic is currently the focus of furious development work of at least 4 major SEMI equipment mfgr's and dozens of independent reseachers like myself. As you may know the first lots of chips with Cu interconnect metallazation have begun shipping from various foundaries. Typically the Cu is not deposited directly onto the Si, as this results in diffusion problems. Refractories like Tantalum are deposited as diffusion barriers followed by seedcoats of Cu, which can then be plated. The key to the viability of the process is not the chemistry, though... it is in the reactor design.
Regards,
Dave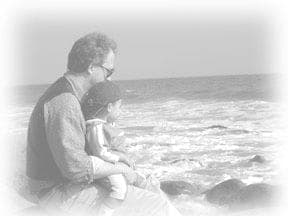 Dave Kinghorn
Chemical Engineer
SUNNYvale, California
---
1998
Yes, copper deposition using PVD, CVD, and ECD (plating) processes is a hotbed of activity in the semiconductor industry at the moment. You would have a hard time opening any of the industry publications without seeing ads from most of the equipment suppliers that focus on copper in some way. Semitool manufactures automated ECD equipment specifically for the semiconductor industry. You can email me at the address above with specific questions.
Although we would like to take complete credit for the process results, as suggested by Mr. Kinghorn, the chemistry used is fairly important in producing acceptable results. It is also important to have the proper incoming material (etch profile, barrier and seed layer coverage). Given an adequate starting point however, it is perfectly reasonable to expect excellent results at the feature sizes you mentioned.
Tom Ritzdorf
- Kalispell, MT