World's #1 finishing resource since 1989
No login needed: Chime right in
topic 1657
Electrodeposition of Stainless Steel (plating stainless steel onto copper)
1998
Q. Got to know your site quite by accident. Am a plater specialising in pen clips and doing Nickel and Tin Cobalt. We do 3 million clips per month and are the only one in India doing Tin Cobalt using the process from Enthone.
Shall be sending you an article based on our experience soon. We are working on getting into electroforming and would be obliged if you can send us references on it; of special interest to us is on making meshes for the sugar and food industry. We are specially keen to know anything about making the stainless steel sheets with etched patterns for making the mesh; photo resist, etching, filling the pits and so on.
Your site is great. Keep up the good work. Few know about it and so do something about it. Also if I can help from here in any way, let me know.
Regards
Arjun Ravi Narayan
Bangalore, India
---
1998
A. Thanks for the kind words, Ravi. I don't know that the screens must necessarily be made of etched stainless. Why not electroform them from nickel as well?
Without knowing all of the details, I should think you can take a plain sheet of stainless steel, put a photoresist pattern on it, then electroform a nickel screen onto it. Then you pull the nickel screen off of the plain sheet of stainless, strip the photoresist and apply a new layer, and repeat.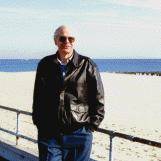 Ted Mooney, P.E.
Striving to live Aloha
finishing.com - Pine Beach, New Jersey
---
1998
Q. Very interesting discussion of making meshes by electroforming metallic nickel on stainless steel mandrels. Why not electroforming stainless steel itself? Probably some can inform me how this can be performed.
Regards.
Alfred J. Horstik
- Eerbeek, The Netherlands
---
1998
A. The reason that nickel is used is that it is readily electroformable, Alfred. The nickel has good mechanical properties and low stress, while exhibiting good corrosion resistance. Dr. David Lashmore, formerly of the National Institute of Science and Technology, deposited something pretty close to plating stainless steel by alternately depositing hundreds of microlayers of nickel and chromium as a research project, but I think we're still pretty far from being able to electroform stainless steel. Good luck.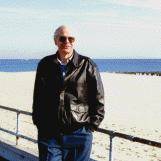 Ted Mooney, P.E.
Striving to live Aloha
finishing.com - Pine Beach, New Jersey
---
March 22, 2011
A. Electroformed mesh is a standard manufacturing method for filters, electron microscope grids and electric shaver foils.
There are several variants on the method which are rather long to give here but your photo-resist supplier should have all the details.
If they cannot help, please come back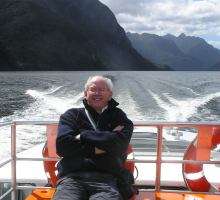 Geoff Smith
Hampshire, England
---
---
March 18, 2011
-- this entry appended to this thread by editor in lieu of spawning a duplicative thread
Q. I was wondering if it is possible to plate different grades of stainless steel (316, 310, 430...) onto copper? I would like to use copper at high temperatures (750° C) due to its thermal conductivity but it is in an oxidizing environment. With the right grade of stainless steel coating it could survive.
Jeff Nelson
design engineer - Calgary, AB, Canada
---
March 18, 2011
A. Hi, Jeff.
Sorry, it is not currently possible to electroplate stainless steel onto anything. Could nickel plating do it?
Regards,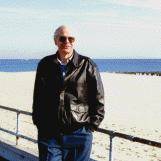 Ted Mooney, P.E.
Striving to live Aloha
finishing.com - Pine Beach, New Jersey
---
March 18, 2011
A. It is possible to coat stainless steel on copper by PVD processes. You may have to check if the composition of the coating is same as that of the starting material.
H.R. Prabhakara
- Consultant
bangaloreplasmatek.com - Bangalore Karnataka India
---
April 18, 2011
A. Interesting thread coming out from here. Firstly, you cannot electrodeposit stainless steel; you can (in theory) deposit a mixed metal coating that has the same nominal composition as stainless steel, but it will not behave like stainless steel. This is because many of the properties of stainless steel are due to the presence of intermetallic compounds on the grain boundaries of the steel. In practise, it is the chemistry of stainless steel that makes it stainless, not the metallurgy. One of the reasons stainless steel is "stainless" is because of the high chromium content (over 12%) that gives the metal alloy a protective oxide film that has an ability to self heal if it gets damaged, thereby protecting the bulk substrate from further attack.

The second interesting aspect that of electroforming. This is an old technology that dates back to the 1830-1840's. The two main metals currently used in electroforming are copper and nickel, although there is a high demand for the precious metals in electroformed jewellery. The reason for nickel and copper being so popular in electroforming is because of their end uses and subsequent process developments. Furthermore, both nickel and copper can be electroformed in very low stress and ductile deposits, both of which are very advantageous to the electroformer. It is possible to electroform many other metals, including iron and cobalt as well as a few alloys; there are even a few claims that chromium can be electroformed.

If you require further details about electroforming, just ask here.

Trevor Crichton
R&D practical scientist
Chesham, Bucks, UK
---
June 1, 2014
A. Hi Jeff

Why not try the simple alternative. Start with the stainless and plate it with copper. You will need a woods nickel strike to get good adhesion.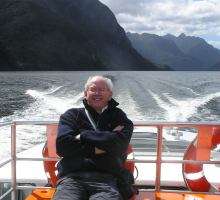 Geoff Smith
Hampshire, England
---
May 30, 2014
Q. Very interesting thread ... I'm wondering if anyone has tried post-plating techniques for creating a proper stainless steel from an electroplated alloyed coating? Specifically, could annealing a plated steel-like alloy cause recrystallization and properly distribute chromium atoms within the material such that a suitable oxide layer is formed?
Phil Miller
Department of Biomedical Engineering - Raleigh, North Carolina
---
---
February 13, 2015
-- this entry appended to this thread by editor in lieu of spawning a duplicative thread
Q. Ignorant HVAC mechanical engineer here seeking information.

Is it possible to plate bronze or cast-iron to achieve a stainless steel coating?
Winston Wijangco
Engineer - Rosemont, Illinois
---
February 2015
A. Hi Winston. We appended your inquiry to an earlier thread which answers it. It is not possible to electrodeposit stainless steel, but it is possible to electrodeposit other materials like nickel, which might meet your needs; and it is at least technically feasible to deposit some sorts of stainless steel via PVD, although what you seek may not actually be commercially available. Clad stainless steel is also available, but I'm only familiar with it clad to hot rolled steel or other grades of stainless steel. not bronze or cast iron.
Regards,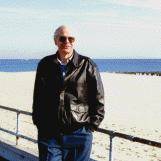 Ted Mooney, P.E.
Striving to live Aloha
finishing.com - Pine Beach, New Jersey