World's #1 finishing resource since 1989
No login needed: Chime right in
topic 1651
Plating on teryllium and beryllium copper
1998
I would like to get some feedback on procedures for plating on teryllium and beryllium copper. I have been processing this material for many years, but have had varying results with adhesion. I have a process that is approximately 95% effective. If any one has any suggestions I would appreciate them.
Jeff Mills
metal finishing shop - Gorham, Maine
---
1998
Jeff,
Many of the Be/Cu parts that we plate have been heat treated. In which case we use adnodic etching in a 10% sulfuric solution to remove the oxide scale caused by the heat treating process... then plate in an acid copper strike. From there you should be able to plate just about anything with good adhesion.
Gary
Gary Chester
---
1998
Answer:
Cyanide. Works every time. In the prep and in the bath. The plater's best friend.
Regards,
Dave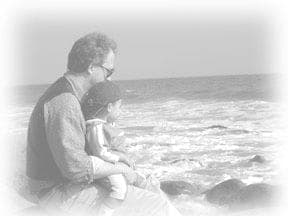 Dave Kinghorn
Chemical Engineer
SUNNYvale, California
---
2000
I am looking for a source of teryllium. Could you give me the name(s) of someone I could contact for availability and pricing ?
Regards, Rich
Rich Penman
- Ogden, Utah
---
2001
Brush Wellman supplies beryllium and beryllium compounds. As far as preparing beryllium for plating, I found a PDF file from Los Alamos (unclassified) that deals with the subject at
http://lib-www.lanl.gov/la-pubs/00424507.pdf.
They say to electroclean cathodically in 50 g/L KOH for 3 minutes at 0.5 amp/sq. in. using stainless anodes. Cold water rinse. Etch as anode in 50% vol. phosphoric acid with 10 mL/L hydrochloric acid for 5 - 10 minutes at 0.5 amp/sq. in. Cold water rinse. Immerse for 1 minute in a solution of 100 g/L ammonium sulfate and 50 mL/L sulfuric acid. Cold water rinse. Plate.
Christopher Hawkins
- Bridgeview, Illinois, USA