World's #1 finishing resource since 1989
No login needed: Chime right in
topic 1643
Feasibility of electrowinning technology for electroplating waste recovery?
1998
Q. We are conducting research to determine the feasibility of recovering copper, nickel and tin from electroplating baths using electrowinning technology. We would like to know the average volumes; concentration and chemical nature of the wastewater before it is treated. In addition, what would be considered a high volume and concentration?
Daren Yetman
- Canada
---
? Hi Daren. Perhaps I'm misunderstanding you, but electrowinning has been used for recovery of these processes in hundreds of plating shops for decades. I could name a dozen commercial vendors of these cells. There have been (and in some cases there are patents on) recovery onto simple stainless steel anodes, reticulated copper, and high surface area carbon. Numerous techniques to minimize the boundary layer have been used including 'scraping' with glass beads, high energy impingement, high rate recirculation, and even pulse plating.
As for concentration, in many cases, the wastewater is passed through ion-exchange (an ideal technology for high volume - low concentration wastes like plating rinsewater), and then the regenerant is electrolytically recovered. My point is that there are hundreds of real case histories so you don't have to make any conjectures about the feasibility when hard evidence is available.
Maybe you're proposing a radically different technology than I've mentioned here?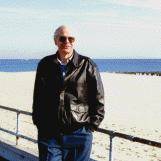 Ted Mooney, P.E.
Striving to live Aloha
finishing.com - Pine Beach, New Jersey
---
1998
Q. [My company] is aware that electrowinning is a proven method for wastewater treatment. As you suggest, "electrowinning has been used for recovery of these processes in hundreds of shops for decades" but the company we represent is marketing an Australian technology new to North America. Essentially, what we are trying to do for them is identify companies that would be interested in this new technology.
Daren Yetman
[returning]
Canada
---
A. Okay, let's see if anyone has comments. Our experience has been that many plating shops are generally willing to help suppliers develop and prove new equipment and processes as long as there is a reasonably possible benefit. You can advertise your cells on this site or anywhere you wish. But 'typical' concentrations and volumes are hard to say because everything from dilute rinsewater (sometimes concentrated via DI) to concentrated plating solutions has been recovered, and plating vessels range from 1 l (or less) beakers for specialty solutions on up to tanks of 15,000 gallons and more. The average plating tank size for production jobshops is probably about 1000 gallons. Good luck.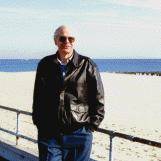 Ted Mooney, P.E.
Striving to live Aloha
finishing.com - Pine Beach, New Jersey
---
---
1999
Q. I am interested in technology that competes with electrowinning.
Frank S. Craft
- Memphis,Tennessee
---
1999
A. We are involved in many EW projects for different metals such as copper, zinc, cobalt and nickel and see a lot of potential for EW, particularly in combination with SX technology. Also IX has been applied to very dilute solutions which I believe is the particular field you wish to tackle.
Alex Lillo
- Santiago, Chile
---
December 3, 2009
Q. Greetings. I'm interested to implement the electrowinning technology for my wastewater sludge.

Is it possible to achieve above method for low-metal concentration?(Eg. Nickel: 3g/kg, Silver: 0.3g/kg)
Helmy Selim
- Kuala Lampur, Malaysia
---
A. Hi Helmy. Although anything is possible, if this is a one-time application it's probably not economically feasible depending on the volume of sludge on hand. If it's a continuing situation, the usual question is whether it's more feasible than alternate approaches. To that, my response is: "probably not". Electrolytic recovery at the source (the rinse tank after plating) is generally a far easier, less expensive, and more practical approach than precipitating the metal into a mixed-metal sludge, then having to redissolve the metal again so it can be plated out, then re-precipitating everything else again :-(
And once you're back to recovery at the plating tank, electrolytic recovery may or may not be competitive with or superior to other recovery technologies. Evaporative recovery or recirculating the rinse though a DI canister is sometimes better.
Regards,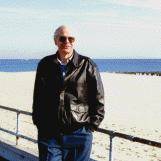 Ted Mooney, P.E.
Striving to live Aloha
finishing.com - Pine Beach, New Jersey