World's #1 finishing resource since 1989
No login needed: Chime right in
topic 1631
Electropolishing of Aluminum or SST
1998
I have a project involving a fairly large welded cabinet (28(w) x 31 (h) x 18(d)). The customer has requested that the cabinet be made from 304 SSTL with an electropolished finish. However, due to system weight and safety considerations, I would prefer to use 2024-T351 aluminum instead. Our customer has expressed a willingness to go this route providing good corrosion resistance is available. I know an anodic finish will give us the corrosion resistance. However, I don't know enough about electropolishing to know if it provides good corrosion resistance for aluminum. The cabinet will be used indoors in a clean room with a rating of 100k.
I am wiriting you today to ask you two questions.
1. Will an electropolish finish on the aluminum provide sufficient corrosion resistance for the system, or will we also have to anodize the chassis?
2. Since the parts will be fabricated in Dallas, Texas, I would like to eliminate the time and expense of having to ship the parts out of state for finishing. Do you know of any good plating and finishing operations in or around Dallas that would have the capability of finishing our parts?
Thank you for your assistance on this matter. I look forward to your response.
David W. Dye
, E.I.T.
---
1998
Electropolishing of stainless steel is done to give a bright finish and also to give a smooth, easily cleanable finish.
I could be wrong, but I doubt that you really want to electropolish the aluminum; I think you may be jumping to the inference that 'electropolishing is electropolishing'. I think you probably really want to chemically bright dip and anodize it. This is the process used for reflectors, both for outdoor use and for indoor use in doctor's and dentist's lights, etc. The finish will be very smooth and bright, and I think it would be beyond the stringent needs of a cleanroom environment. Electropolishing of aluminum (as opposed to stainless steel) is usually reserved for truly unusual applications requiring specular perfection like telescope mirrors. The purer aluminums, in the 1XXX or 6XXX series, will be easier to attractively anodize.
Our Shop Directory will help you locate some jobshops in the area.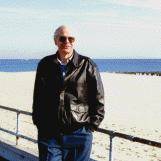 Ted Mooney, P.E.
Striving to live Aloha
finishing.com - Pine Beach, New Jersey
---
1998
You can electropolish aluminum. Not may people do because of the jigging required on large pieces.
Unless you need a really bright cabinet, why bright dip or electropolish it before anodize.
Anodize will give you excellent corrosion resistance in a clean room environment.
Electropolishing the SS makes it more corrosion resistant and a very bright finish.
James Watts
- Navarre, Florida
---
1998
On aluminum you can bright dip or electropolish, but both of these finishes do not give you any corrosion protection. You would want to anodize the parts after the brightening pretreatment.
David A. Kraft
- Long Island City, New York
---
1998
David W. Dye:
David Kraft is correct, in that neither electropolishing nor bright dipping alone will provide satisfactory, long-term, corrosion resistance on aluminum. Both finishes have to be anodized and sealed to complete the development of a sufficient barrier to protect the substrate from corrosive attack.
Electropolishing is sometimes used as an alternative to bright dipping. Although the electropolishing chemicals are somewhat less objectionable than the bright-dip formulations, they are still mixtures of strong acids. Both depend upon the anodized layer to provide corrosion resistance, so both processes require DC power and manual labor for fixturing. Most of the finishing cost is normally in the labor.
You indicate that the clean room is rated at 100k, which we assume to mean Class 100,000. That specification is not very strict; however, we do not feel that aluminum would be automatically acceptable. The surface of anodized aluminum is crystalline and moisture absorbent, while the electropolished surface is amorphous and relatively impenetrable. Surface-related phenomena, such as outgassing and particle emission, are likely to be much higher from the crystalline surface.
You should check to be sure you have all of the performance specifications before changing the product design to aluminum. There is a reason why the customer specifies electropolishing, and it seems possible that corrosion resistance may not be the only criterion. Limitations on particle emission and outgassing are common.
With best regards,
Ed Bayha
Metal Coating Process Corporation - Charlotte, North Carolina
---
Why not get the best of both world's? You want the part to lightweight, yet have the appearance as well as the corrosion resistance similar to stainless steel. An alternative process would be to Electroless Nickel Plating the cabinet. Properly processed the part will bright, adherent, and have excellent corrosion resistance.

Thank you,
David M. Weaver [dec.]
- Toccoa, Georgia

Ed. note: With great sadness for his family we must advise that David lost his life to a car accident on Aug. 15, 2003.