World's #1 finishing resource since 1989
No login needed: Chime right in
topic 1610
Electroplating vs Plasma Spray Coating
1998
I'm a student at Northwestern University in Illinois, and am trying to understand the key coatings technologies.
Could you help me understand some basics, or refer me to someone who may know the coatings industries well? I am specifically interested in understanding the strengths and weaknesses of the technologies.
Thanks!
Sanjay Malkani
- J.L. Kellogg Graduate School of Management
Northwestern University, Evanston IL USA

---
1998
Some substrates are not easily made conductive in a reliable manner, and some metals are inherently too active to be electroplateable in the conventional sense. But when this is not the case, rarely can any other metal application technology even hold a candle to electroplating. The strengths of electroplating are that it is inexpensive, extremely reliable, well-developed, incredibly versatile, attractive, functional, efficient, and applicable to parts of the most complex shape from much smaller than a pinhead to far larger than a tractor-trailer. It works under the most adverse circumstances.
But in a word, the weakness of electroplating is environmental problems. The metals are plated out of aqueous salt solutions, which are invariably hazardous wastes themselves. Between each process step, the work must be rinsed in water, generating larger volumes of more dilute but similar wastes. While recovery and recycling has been to some extent possible, it is expensive and in some cases rather impractical.
People need to recognize--and neither the customers, the regulatory people, the neighbors, or the university types do--that when you compare a research technology to a heavily used and versatile industrial technology, the comparison is grossly unfair. The substrate used for the research was freshly machined in the lab, then coated via a "pollutionless" technology. Researchers, like doctors, bury their mistakes, then say "Eureka" and pull the one satisfactory part out of the silk hat, while the 999 bad ones are forgotten.
The commercial electroplater on the other hand has to deal with the 999 that were mismachined, or heat treated wrong; and which exhibit cold shuts, porosity, and bad grain boundaries; and which were dropped on the floor and stepped on, ground into the asphalt, lost in transit for a month, then jostled together on a truck over a thousand miles of bad road. He has to do it with employees who had arguments with their spouses, or who have substance abuse problems, and who will sometimes even deliberately sabotage his efforts. He has to do it even when OSHA, EPA, or the local building inspector knock on the door and say drop whatever you are doing, leave the parts in the etch tank, and stroke my whims.
Even if the commercial plater is able to operate his plating process per se in a totally pollutionless fashion, because of all of the above he will still generate oily, greasy, metal-bearing wastes; and he will need nasty stripping solutions to correct his own mistakes and the mistakes of others. And he will never stop hearing how the world needs alternative technologies to replace electroplating because it is dirty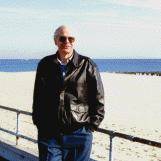 Ted Mooney, P.E.
Striving to live Aloha
finishing.com - Pine Beach, New Jersey
---
1998
Looks like Ted is having a bad day! But the bottom line is, he is right. Now The electroplating is where metals are plated out of a liquid solution (bath) using electric fields. In plasma spray, metals powders and their mixes are are injected rapidly into a nozzle, heated in a short span and melted, then the melt is blown on the part to be coated. When the melting is done using plasma arc, it is called plasma spray. These are the basic differences. Ted has covered the electroplating. Now the next!
Plasma Spray is not for everybody. These are thick, typically 4 mils (100 microns) and above, blobs of metal splashed on to the part which gets heated to high temperatures, sometimes red hot, because of the action. Since the coating is nonuniform, it is typically machined back to the desired thickness. Its advantages, unthinkable combination of alloys, composites, intermetallics and hard coatings have been deposited in production. It is application specific, and not a mass production technology. Also these are only functional (engineering) coatings with no decorative or cosmetic value so far.
There are at least a dozen companies that sell the production equipment, and various combinations of it like HVOF, and several industries, especially DoD and auto, are using it because other methods are not suitable for the specific applications.
Mandar Sunthankar
- Fort Collins, Colorado
---
1998
Sanjay,
There are a number of books available that can tell you parts of the story. I would suggest that you look at the ASM Handbook on Surface Engineering (Vol 5) the 1994 edition.
Donald M. Mattox
Society of Vacuum Coaters
Albuquerque, New Mexico
Ed. note: Mr. Mattox is
the author of -->