World's #1 finishing resource since 1989
No login needed: Chime right in
topic 1603
Anodizing of IVD aluminum
1998
I am currently interested in a combination coating system that uses IVD aluminum on 7075 T6 followed by hard anodize.
This coating system should provide protection of the substrate from the detrimental affects of hard anodize while at the same time provide a top surface with the beneficial attributes of hard anodize. Initial testing indicates the system will work but I still have not achieved a full up hard anodize surface. Has anyone have any suggestions to achieve the goal?
Douglas Duston
- Warner Robins, Georgia
---
1998
IVD is typically very thin. Hard coat is normally rather thick. In generalaties, anodize uses an equal amount of aluminum as the oxide layer formed. So, if you have a tenth of IVD aluminum and hardcoat to 5 tenths, you have used all of the IVD and 4 tenths of the original 7075 material. So have you really gained anything?
James Watts
- Navarre, Florida
---
1998
You may contact the experts on IVD aluminum at Ipsen International, Rockford, IL. They own the license to manufacture IVD coating systems and provide process support.
Mandar Sunthankar
- Fort Collins, Colorado
---
1999
I am also interested in this subject. I recently sulfuric-anodized some aluminum plated samples of 6061 and am in the process of evaluating, but it looks OK. We used the same parameters (V, A, t) as we use for 7050 aluminum alloy, and got a smooth, uniform, adherent oxide, sealed in dichromate with a nice uniform coloration.
My concern is, how does this combination system perform in fatigue relative to anodize alone? Do you have any plans to look at fatigue? Maybe we can share results.
John Ullman
---
1999
Ion Vapor Deposition is a term used in the aerospace industry for ion plated aluminum. Many PVD metallizers can do the deposition for you to any thickness you want. For best reslts for anodizing, the deposit should be burnished several times while building up the thickness. This seals pinholes and densifies the thick deposit.
Donald M. Mattox
Society of Vacuum Coaters
Albuquerque, New Mexico
Ed. note: Mr. Mattox is
the author of -->
---
1999
We are Anodizing some aluminum alloys to Mil-A-8625 [link is to free spec spec at Defense Logistics Agency, dla.mil] type 1 or 1B, class 2. We were expecting a non electrically conductive surface. We were suprized to find them conductive. Surface resistance / conductivity is not specified in the MIL specifcation, but a literature search show that it is typically non-conductive. Any comments?
scott newland
- Melbourne Fl
---
1999
Something is wrong with your coating. Our process specification at Bendix Aerospace had a test for electrical resistivity using a probe with a design mentioned somewhere in an old Hotline letter, if I am not mistaken. I might be able to find it in my notes if you cannot locate the reference.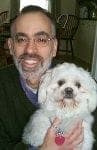 Tom Pullizzi
Falls Township, Pennsylvania
---
1999
We have been working with the Boeing group in St. Louis that developed the IVD process some twenty years ago. We've found that we can greatly increase the density of the aluminum coating by changing the bias from dc to pulsed high voltage (12 kV or so). Samples treated this way looked very good in salt spray tests -- >40% improvement over conventional processing. Deposition rates remained the same. The densification that this process provides could prove important for the anodizing step.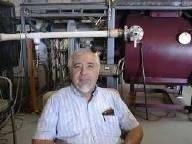 Jim Treglio
-
scwineryreview.com
PVD Consultant & Wine Lover - San Diego, California
---
1999
We have successfully coated Hard Anodize over IVD Aluminum. NO problem with the IVD Al thickness, as we can reach 4 or 5 thousandths if needed. This is more than thick enough to prevent the anodize from reaching the base material. We have also coated steel with IVD Al and then anodized over the IVD Al.
Jerry Wahlin
plating shop - Compton, California
---
1999
Are there any benefits of aluminum IVD coating over cadmium electroplating other than safety/environmental concerns?
Matt Furin
- Naval Aviation Depot - Cherry Point, North Carolina
---
August 5, 2013
I did fatigue, tensile testing of an IVD/Type 3 anodize over 7075 base. The effects were equivalent to a type 2 anodize. It provides a hard, protective surface to substrate. There is a problem with sharp corners since the IVD doesn't coat well on the corners.
Douglas Duston
Mercer Engineering Research Center - Warner Robins, Georgia, USA