Not a lecture hall but a roundtable with a seat for you!
60,000 topics spanning 36 years. Education, Aloha, & Fun
topic 15987
Change the color of solder to a copper color
A discussion started in 2002 but continuing through 2020
2002
Q. Years ago I worked at a Architectural metal fabrication company, which we mainly dealt with Fabricated Copper sheet products. I used to use a chemical to change the color of a soldered or silver soldered joint to a "Copper colored finish". A friend of mine just asked me what that "Blue crystal chemical" was and where he could buy some? Well, I do not remember, so can you help? I used to dip a clean acid brush in water and then dab some of this "Blue Crystal Chemical" on the wet acid brush, and then I would brush over the silver soldered or soldered area and the solder color would change to a "Copper" color when it dried. Please help to refresh my memory.
Thank you,
Ron S
[last name deleted for privacy by Editor]
- Mesa, Arizona, U.S.A.
---
2002
Sounds like copper sulfate, Ron? Good luck with it.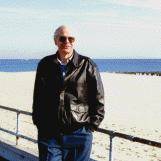 Ted Mooney, P.E.
finishing.com - Pine Beach, New Jersey
Striving to live Aloha
---
---
2006
Q. There must be more to this technique. I bought the blue crystal copper sulphate and used a brush to apply it to the solder, but there was no reaction. What steps am I missing? Should I crush the crystals into powder first? Thanks, Tara
Tara W
[last name deleted for privacy by Editor]
- Dry Prong, Louisiana
---
2007
A. I don't know of any chemical that changes silver to copper BUT there is a way that we do "copper plating" and it does work and that's 0000 steel wool [affil. link to info/product at Rockler] and what the jewelry industry calls pickle acid -- turns anything copper really and it's cheap. Also use to be and I am having a hard time finding copper colored solder that would stay copper even after you heated it and soldered the project. When I first used it though I found it very hard to melt and it didn't hold up like I thought it should. Pickle acid is sold anyplace that sells jewelry equipment and is most of the time in powder form and you just mix it with hot water according to the amount needed. Steel bailing wire & steel wool are cheap and work well, and afterwards use a spray fix or clear gloss to keep it from chipping off at any time because it's not really a heavy coat that will last to things like patinas it with Liver of Sulphur [affil. link to info/product on Amazon] or any ammonia very well.
Evan
[last name deleted for privacy by Editor]
- Colorado
---
March 29, 2011
A. It is copper patina available at any stained glass supply store. It is sold under different names and makers, but it's all copper patina. It is a blue crystal-like solution, and is very inexpensive.
Kerri
[last name deleted for privacy by Editor]
- Hickory, North Carolina, USA
---
March 3, 2015
A. To color silver solder a copper color try "Copper B Metal Coating" made by Sculpt Nouveau. They also make a "Copper C Metal Coating" which is applied a bit differently. Check their website for more detailed instructions.
Keith Droste
Cute As A Bug's Ear Custom Jewelry - Anaheim, California USA
---
January 14, 2018
A. The copper sulphate mixed with a little water can be applied to most solders to turn a solder copper color. When the mixture is still wet you touch the area with a bit of iron or steel and the solder will be covered with a coating of metallic copper. You can use this process several times until the desired color is obtained.
Roy
Roy Ringwood
50 years Sheet Metal Worker - Cerritos, California, USA
---
March 7, 2020
A. The "Blue Crystal Chemical" is likely copper acetate [affil. link to info/product on Amazon]. It can be made at home with some simple ingredients.

You'll need white vinegar, household hydrogen peroxide, a glass jar and a pure copper scrubbing pad. Be sure the scrubbing pad is pure copper and not copper coated.

Start by mixing the vinegar and 3% hydrogen peroxide in equal amounts in the glass jar. Do not fill more then 3/4 full. Heat the mixture to approximately 100 °F (about 30 seconds in the microwave should do). Then take a piece of your copper scrub pad, submerge it in the mixture and stir with a plastic spoon. It'll start turning blue. Remove the copper when it gets to a medium blue.

You can then use this mixture to electroplate nearly anything that's conductive.
Randall Painter
- Ventura, California, usa
adv.