60,000 Q&A topics -- Education, Aloha, & Fun
topic 15922
Sealing Hard Anodic Coatings
A discussion started in 2002 but continuing through 2019
2002
Q. When plating aluminum per Mil-A-8625 [link is to free spec at Defense Logistics Agency, dla.mil], Type III, Class 1, (Hard Black Anodize), the MIL-Spec states that "sealing" should only be performed when corrosion resistance is the primary objective, because wear resistance is reduced by sealing. A fellow engineer claims that if you don't perform the sealing operation, the result is a crumbly, charcoal-like surface that is both unaesthetic and a source of particulate contamination. Seeing as most our parts are used in semiconductor clean room applications, this would definitely be a problem. However, wear resistance is usually our primary concern when we hard anodize parts. Can someone clarify what "sealing" accomplishes and what the resultant plated surface is like if we don't seal?
Dave Teglia
- Petaluma, California, USA
---
2002

A. I have to agree with Mark, except one point, which is that type III class II parts should be sealed ONLY when color and corrosion resistance are more important than abrasion resistance. I give all my customers the options and let them decide. I know there is some controversy regarding this subject, but that is my interpretation of the mil-spec.

Bill Grayson




- Santa Cruz, California, USA





---

2002

A. The term "clear" is not found in MIL-A-8625F. Class 1 is defined as "non-dyed". This includes natural coloring which is the result of anodizing and/or sealing. A typical 2 mil TypeIII hard anodic coating will be fairly dark. Therefore, a more accurate description for a hard anodize would be TypeIII Class 1, natural. Regardless, sealed or not, the hardcoat should not be crumbly.

Chris Jurey

, Past-President IHAA

Luke Engineering & Mfg. Co. Inc.

Wadsworth, Ohio




---
2002
I stand corrected, Chris.. old habits are hard to break..I'm wondering, however.. if your shop is like mine.. and when you ask a tech to coat a job do you tell him to "Hard Clear" anodize it.. or.. do you say.."Hard Non-Dyed" anodize it. Just messin with ya a bit, buddy :)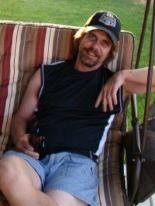 Marc Green
anodizer - Boise, Idaho
---
2002
Just a follow up point/question for you'all...the company I work for manufactures, and anodizes parts that go into etch chambers that make computer chips..so we no longer use dyes in our processes (metals in the dyes are not condusive to the customers processes)we are strictly a class 1 shop (although, we rarely refer to a mil spec for our coatings)..however.. we used to offer this service (dyeing). What is the standard out there now-a-days..are most of you sealing your type 3 class 2 parts? Or are all of you having your customer make that decision?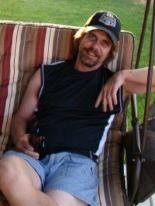 Marc Green
anodizer - Boise, Idaho
---
2002
In our shop, we just call it Hardcoat. But we are very careful when talking hardcoat anodizing with customers. If they ask for clear hardcoat, we verify that they mean natural. If they ask for black hardcoat, we clarify if they want it black dyed or natural. If they ask for .001" of hardcoat, we determine if they mean coating thickness or dimensional build-up. We let them know that a true low temperature 2 mil hardcoat from Luke Engineering will be naturally brown to dark gray to black. There is a lot of confusion and misinformation about hardcoat anodize out there. It is a lot easier to clarify it before we run the parts.

---
First of two simultaneous responses -- 2002
Marc,
Most of our customers desire the highest possible abrasion resistance from their hardcoated parts, regardless of the color. We do not seal Hardcoated parts unless they request it, of course we do offer them the choice and explain the consequences of each. Some of our customers' parts are under-sea or medical applications and do require sealing for obvious reasons. We always ask our customers on any new job BEFORE processing!
Bill Grayson
- Santa Cruz, California, USA
---
Second of two simultaneous responses -- 2002
I couldn't agree more, Chris! It can be very confusing for our customers. We too, spend a lot of time trying to educate them.. so all are happy with the end result.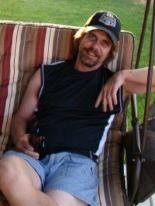 Marc Green
anodizer - Boise, Idaho
Marc Green
- Boise, Idaho
---
2002
It's the heat of sealing that reduces the abrasion resistance of hardcoat and I've heard of new room temperature sealants that use fluoride compounds to seal the anodize. This being the case, it's possible that these "cold seals" could seal the hardcoat without degrading the desired abrasion resistance. Also, I agree with Chris on the "crumbly" comment; real hardcoat from a genuine processing employing a chilled acid electrolyte won't give you a powdery hardcoat.
Good luck (anodically speaking)!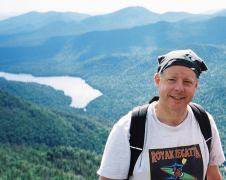 ---
---
March 13, 2019
Q. When sealing after color dye, does the dye in the pores tend to come out during the sealing process? Are there different types of sealants or processes that make the dye maintain consistency and uniform coloration. Is there a size limit for aluminum parts done like this?
Allan Lang
Airbus - Mobile, Alabama, USA