Live! From Pine Beach NJ: The world's most popular metal finishing website, and the internet's friendliest corner
topic 15922
Sealing Hard Anodic Coatings
A discussion started in 2002 but continuing through 2019
2002
Q. When plating aluminum per Mil-A-8625 [link is to free spec at Defense Logistics Agency, dla.mil], Type III, Class 1, (Hard Black Anodize), the MIL-Spec states that "sealing" should only be performed when corrosion resistance is the primary objective, because wear resistance is reduced by sealing. A fellow engineer claims that if you don't perform the sealing operation, the result is a crumbly, charcoal-like surface that is both unaesthetic and a source of particulate contamination. Seeing as most our parts are used in semiconductor clean room applications, this would definitely be a problem. However, wear resistance is usually our primary concern when we hard anodize parts. Can someone clarify what "sealing" accomplishes and what the resultant plated surface is like if we don't seal?
Dave Teglia
- Petaluma, California, USA
---
2002
A. Ahhh..Engineers.. ya gotta luv'em. First of all.. let me correct your question..you started off by quoting your mil spec as type 3, class one.. which is a CLEAR coating.. not dyed black, although..at higher thicknesess the coating can be pretty dark, depending on the alloy, and the coating parameters used. The main reason you would want to seal a type 3, class 1 coating, would be for corrosion resistance. However,, if these parts are indeed dyed (class 2), you would want to seal to prevent color fading. You are correct when you say that sealing reduces the abrasive resistant properties of the coating. Whether your parts are sealed, or unsealed.. the end result should not be a "crumbly" coating..if proper anodizing techniques are used. Basically, sealing closes/fills the pores of the anodic coating. If left open.. its a source for corrosion potential and staining, but its a "harder" coating. If the pores are closed..good corrosion resistance.. but a somewhat softer coating. Hope this helped.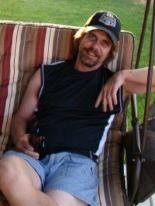 Marc Green
anodizer - Idaho
---
2002

A. I have to agree with Mark, except one point, which is that type III class II parts should be sealed ONLY when color and corrosion resistance are more important than abrasion resistance. I give all my customers the options and let them decide. I know there is some controversy regarding this subject, but that is my interpretation of the mil-spec.

Bill Grayson




- Santa Cruz, California, USA





---

2002

A. The term "clear" is not found in MIL-A-8625F. Class 1 is defined as "non-dyed". This includes natural coloring which is the result of anodizing and/or sealing. A typical 2mil TypeIII hard anodic coating will be fairly dark. Therefore, a more accurate description for a hard anodize would be TypeIII Class 1, natural. Regardless, sealed or not, the hardcoat should not be crumbly.

Chris Jurey

, Past-President IHAA

Luke Engineering & Mfg. Co. Inc.

International Hard Anodizing Association - Wadsworth, Ohio




---
2002
I stand corrected, Chris.. old habits are hard to break..I'm wondering, however.. if your shop is like mine.. and when you ask a tech to coat a job do you tell him to "Hard Clear" anodize it.. or.. do you say.."Hard Non-Dyed" anodize it. Just messin with ya a bit, buddy :)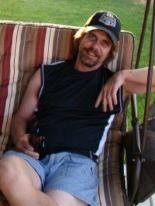 Marc Green
anodizer - Idaho
---
2002
Just a follow up point/question for you'all...the company I work for manufactures, and anodizes parts that go into etch chambers that make computer chips..so we no longer use dyes in our processes (metals in the dyes are not condusive to the customers processes)we are strictly a class 1 shop (although, we rarely refer to a mil spec for our coatings)..however.. we used to offer this service (dyeing). What is the standard out there now-a-days..are most of you sealing your type 3 class 2 parts? Or are all of you having your customer make that decision?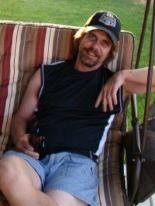 Marc Green
anodizer - Idaho
---
2002
In our shop, we just call it Hardcoat. But we are very careful when talking hardcoat anodizing with customers. If they ask for clear hardcoat, we verify that they mean natural. If they ask for black hardcoat, we clarify if they want it black dyed or natural. If they ask for .001" of hardcoat, we determine if they mean coating thickness or dimensional build-up. We let them know that a true low temperature 2 mil hardcoat from Luke Engineering will be naturally brown to dark gray to black. There is a lot of confusion and misinformation about hardcoat anodize out there. It is a lot easier to clarify it before we run the parts.
Chris Jurey
Luke Engineering & Mfg. Co. Inc.
Wadsworth, Ohio
---
First of two simultaneous responses -- 2002
Marc,
Most of our customers desire the highest possible abrasion resistance from their hardcoated parts, regardless of the color. We do not seal Hardcoated parts unless they request it, of course we do offer them the choice and explain the consequences of each. Some of our customers' parts are under-sea or medical applications and do require sealing for obvious reasons. We always ask our customers on any new job BEFORE processing!
Bill Grayson
- Santa Cruz, California, USA
---
Second of two simultaneous responses -- 2002
I couldn't agree more, Chris! It can be very confusing for our customers. We too, spend a lot of time trying to educate them.. so all are happy with the end result.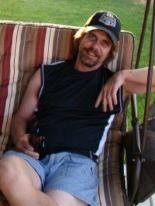 Marc Green
anodizer - Idaho
Marc Green
- Boise, Idaho
---
2002
It's the heat of sealing that reduces the abrasion resistance of hardcoat and I've heard of new room temperature sealants that use fluoride compounds to seal the anodize. This being the case, it's possible that these "cold seals" could seal the hardcoat without degrading the desired abrasion resistance. Also, I agree with Chris on the "crumbly" comment; real hardcoat from a genuine processing employing a chilled acid electrolyte won't give you a powdery hardcoat.
Good luck (anodically speaking)!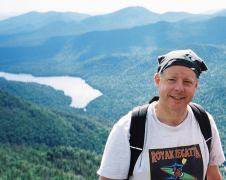 Milt Stevenson, Jr.
Anoplate Corporation
Syracuse, New York
---
---
March 13, 2019
Q. When sealing after color dye, does the dye in the pores tend to come out during the sealing process? Are there different types of sealants or processes that make the dye maintain consistency and uniform coloration. Is there a size limit for aluminum parts done like this?
Allan Lang
Airbus - Mobile, Alabama, USA
---
April 2019
A. Hi Allan. I think dye tanks are often hotter than the seal tanks which minimizes that potential bleeding problem. But there are many types of seals ranging from chromic acid, to nickel acetate, to nickel fluoride, to boiling water or steam. Please search the site for "anodize seal" and you'll find lots of interesting threads on the subject. The nickel seals find wide use on dyed work. You posted your inquiry under "Sealing Hard Anodic Coatings" -- are you sure your interest is in hardcoat anodizing, rather than Type I, Type II, or something else?
Regards,
Ted Mooney, P.E. RET
finishing.com
Pine Beach, New Jersey
We need "Aloha" now more than ever
---
April 17, 2019
A. Hi Allan,
As Ted says, there are a lot of sealing options, including but not limited to: Nickel acetate mid-temp (180 °F), sodium dichromate (195 °F), PTFE (ambient), Hot Water with a stabilizer (205 °F), and there's even a Cr+3 conversion coating material (BASF TCP-HF) that can be used as a seal. Not all are good for color. Pre-treating with Nitric acid, then rinsing with hot DI water, after the anodic layer is deposited will help clear out the pores for the most even color with less bleed out from blind holes. Don't leave it in too long or the anodic layer will break down.
I'll give an example of a dye-seal system that works well on color dye: Anodize, city water rinse, Nitric rinse, DI rinse, Dye bath (120 °F for the Reliant architectural black that tons of people use), rinse, Nickel acetate seal (Anodal MS1New at 185 °F), rinse. And to your point, the seal DOES become discolored over time and needs to be changed regularly. If it goes too long and builds up enough dye contamination, it can tint undyed loads slightly purple. Your change schedule is something you will have to set based on your throughput.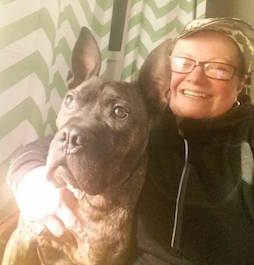 Rachel Mackintosh
Plating Solutions Control Specialist / Industrial Metals Waste Treatment - Brattleboro, Vermont
---
April 2019

Thanks, Rachel. My response was a bit misleading in a way; yours is better.
Regards,
Ted Mooney, P.E. RET
finishing.com
Pine Beach, New Jersey
We need "Aloha" now more than ever


If you have a question in mind which seems off topic, please Search the Site