60,000 Q&A topics -- Education, Aloha, & Fun
topic 15912
Water quality needed for plating and rinsing
A discussion started in 2000 but continuing through 2019
2000
Q. This letter is written in the hope of finding a missing piece to the rinsing puzzle. I have been searching for feedback on the following concern and thought some of the zinc-acid process experts who utilize Finishing.com may be of assistance.
My desire is to help a specific Georgia metal finisher improve rinsing efficiencies and lower wastewater generation. This manufacturer is a barrel plater using zinc chloride, boric acid chemistry. Their main problem is rinse water over-use, which is creating more wastewater and pretreatment loading than necessary.
I am trying to find a reasonable value to use as an upper TDS limit for zinc-acid dragout within their final rinse, in order to estimate rinse water use reduction potential. Any assistance would be a great help. Sincerely,
M. Colin Kiefer
Atlanta, Georgia
---
2000
A. Hi. The only rule of thumb I have ever heard is 1000:1 dilution as a good starting point for many plating tanks and 500:1 for cleaning and prep rinse tanks. You are probably right that they are using more water than necessary since experience shows that most shops are able to reduce their flows after study, but actually you don't yet KNOW that they are even using enough water, let alone too much :-)
Unfortunately, you won't know for sure until long trial-and-error proves something. And even then, unless the owner is very hands-on, you still won't be able to track the rejects attributable to poor rinsing.
It's a very, very, thorny problem since you can't even learn much about barrel plating from running hull cells. But I would approach it the other way: people successfully run major production on barrel lines with 5 GPM total rinse water per line depending on the size of the barrels. So that might be the way to do it: set the water usage goal at 5 GPM.
But as for trying to limit the water flow in that "final rinse" that you mention, I cannot agree with trying to figure out what you can get away with in terms of shipping dirty parts to your customers :-)
... you should probably recirculate the final rinse through a de-ionizer instead.
Luck and regards,
Ted Mooney, P.E.
finishing.com - Pine Beach, New Jersey
Striving to live Aloha
---
2000
A. Read Ted's work on rinsing at this site. Simply stated, additional rinses. Spray rinse addition does not do much good for barrels, but does not hurt. Controlling rinses with conductivity controls is one help used by many. Flow restriction that can not be tampered with is used by some, where the overuse of water is abused.
Recycle water with a RO unit is very cost effective. DI is less cost effective, but simpler. Also, better water quality equals better rinsing and less process tank contamination.
The best answer is to hire a consultant that is qualified for one day to survey the plant and offer recommendations.
Volumes have been written on this subject, and any short and simple answer from here, not knowing the real circumstances is not going to be of that much help. Sizing is important to cost effectiveness and the bottom line is everything.
James Watts
- Navarre, Florida
---
---
Quality of water required for nickel plating and rinsing
2002
Q. What are the specifications for the quality of water used in Nickel plating and the subsequent rinse tanks?
Vijaykumar
[last name deleted for privacy by Editor]
- India
---
2002
A. Hi Vijay. I've never seen a quantitative answer to this question, even in "Water and Waste Control For the Plating Shop" =>
but if your water is hard, it doesn't ever hurt to deionize it.
A "rule of thumb" sometimes applied as a first cut to determine required rinse rates, is that you should dilute the solution between 500:1 and 1000:1. Good luck.
Regards,
Ted Mooney, P.E.
finishing.com - Pine Beach, New Jersey
Striving to live Aloha
---
---
Rinsing improvements for zinc electroplating
2003
Q. Which type of water suitable for electroplating -Tap water -Distilled water -Filter water
Muhammad Nadeem
casting and electroplating - Karachi, Sindh, Pakistan
---
2003
A. Your tap water is probably much different than mine or that of other readers, Mr. Nadeem, so it is hard to say whether tap water is good enough. Thousands of shops use tap water, but many people also think that only deionized water should ever be used in a plating shop. Ignoring economics, the purer the water the better. An excellent discussion of the issues can be found in Kushner's "Water and Waste Control for the Plating Shop". Best of luck.
Ted Mooney, P.E.
finishing.com - Pine Beach, New Jersey
Striving to live Aloha
---
---
Dragout rate for flat sheets
2004
Q. Does anyone have an idea of what the dragout rate is for flat sheets? I need to estimate rinse water usage and need an estimate of how many gallons per sq ft of surface area are dragged out.
Thanks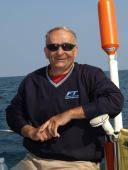 Pat Mentone
St Paul, Minnesota
---
2004
A. Hi Pat. This is discussed in pretty good detail in Kushner's "Water and Waste Control for the Plating Shop" where he cautions against such estimates, but quotes the work of Soderberg and Hogaboom. For a single guesstimate, 1 gallon per thousand square foot is as good as any other, but it's not very good :-)
Take a baking pan or similar rectangular object to your kitchen sink, wet it, and hold a bottom edge horizontal for a few seconds. Then tilt it and be surprised at how much water quickly runs off at the corner. This raises two points: one, always try to rack with a corner down instead of horizontally; two, such estimates are very very rough.
You may be interested in my old booklet which is on-line here: "20 Ways to Reduce Water Usage in Plating Shops". Good luck.
Ted Mooney, P.E.
finishing.com - Pine Beach, New Jersey
Striving to live Aloha
---
2004
A. Ref book/russian/osnoby galvanostegy/year1957/page604. Dragout for simple forms/sheets/ around 50-100 ml/sq.meter.
Good luck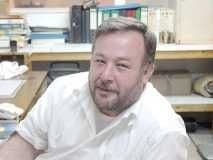 Khair Shishani
aircraft maintenance - Al Ain, UAE
---
2004
A. Dragout on a flat, vertically hung sheet will be approximately 0.9 to 1.5 gallons per 1,000 square feet.
The lower number corresponds to a drain time that is long enough for there to be no further dripping. The higher number corresponds to a minimum drain time that allows several seconds between drips.
Lyle Kirman
consultant - Cleveland, Ohio
---
2004

Thanks to all for your help.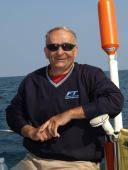 Pat Mentone
St Paul, Minnesota
---
---
Deionized water for zinc plating?
July 7, 2015
Q. Hello, We are a metal fabrication shop who just started plating on a fairly small scale. Were using a 15-gallon kit to plate various smaller weldments for a better finish. I was wondering what needed to be taken out of tap water other than just the ions. We were going to purchase a deionizer for our shop anyways. Just wondering if there is more to filter out than just the ions. Thanks
Greg Dotson
Custom Metal Fab - elyria, Ohio, USA
---
---
October 15, 2019
Q. What is the thought of DI water for a final rinse on Electroless Nickel? I have been told that because it is corrosive that it can cause stains. We are having issues with stains and if that is something that I can remove from the equation that will help a lot.
Angelo Magrone
Bales Metal Surface Solutions - Downers Grove, Illinois USA
---
October 2019
A. Hi Angelo. Personally I don't believe that is the source of the stains. There is D.I. water, as commonly used in plating shops for makeup and rinsing, and then there is ultrapure D.I. water, used in semiconductor electronics and such, that is corrosive. If you have just standard cation and anion cylinders, that would be the common usage. If that is followed by a mixed-bed exchanger designed for ultrapure water, yes, that can be corrosive.
Regards,
Ted Mooney, P.E. RET
finishing.com - Pine Beach, New Jersey
Aloha -- an idea worth spreading
---
October 16, 2019

Thank you, Ted,

We do use the DI for our makeup for sure. We use city water for the in-between rinses and then DI for a final rinse. It may be the Sulfur in the Mid Phos EN that is causing the stains as well. Just trying to cover all my bases.
Angelo Magrone
[returning]
Bales Metal Surface Solutions - Downers Grove, Illinois USA
---
October 2019
A. Okay, good luck. You can also search the site for "electroless nickel stains" and find lots of input.
Regards,
Ted Mooney, P.E. RET
finishing.com - Pine Beach, New Jersey
Aloha -- an idea worth spreading