topic 15809
Zinc plating with Trivalent Chromates
A discussion started in 2002 but continuing through 2017
2002
Q. Dear All,
We are a automobile company in India manufacturing Motorcycles. We have been using no. of Zinc plated parts specially fasteners on our vehicle with Yellow,blue, black and olive green passivation.
Due to changed environmental conditions the blue passivated components with 5-8 micron thickness were found to be rusting prematurely in the field.
As a part of improvement in the Zinc plating, we have recently introduced the following process.
Zinc plating [8 Micron] - Yellow passivation - Alkaline bleaching [Yellowish bright shade] and water base lacquering. Although there is significant improvement in the plating quality when compared the NSS hrs.
My question is how to improve this process further, with excellent water base lacquer and / or process improvement.
You all are most welcome to participate in the discussions.
Regards,
Sudhakar Shelke
- Aurangabad, Maharashatra, India
---
2002
A. Dear Mr Shelke,
Yes, two wheeler mfrs love blue for the resemblance and proximity to chrome plated parts near which they are mounted.
That s why you want to bleach off the yellow, but only for aesthetic advantage ? Its not a better option than using yellow as it is from the SST point of view.
I've used water based lacquers for a long time and believe me they only work when the bath is 'brand new' and once the water based lacquer bath is slightly old, it is counter productive to a SST result. Don't rely on any such product for consistent results.
Think about process integrity and alloy platings for mass production reliability from a plating shop.
Khozem Vahaanwala
Saify Ind
Bangalore, Karnataka, India
---
2002
A. Dear Mr Shelke,
I have some suggestions aimed at the end result.. Neutral SST hours. On BLUE CHROMATE.
Although you have not stated the SST hours you are looking for I assume these are JIS based. Hence the following suggestions .
1) Ever since Zinc Cobalt was discontinued and Zinc followed by Yellow and bleach was used there was some level of acceptance and cost savings.. , ?
Your company still wants a bright blue finish on components for the sake of cosmetics. Here is suggestion one.
There are two kinds of Trivalent chromates available in India. One is simply Trivalent for conformity to Environmental norms but without any significant SST performance. The product is cheap and almost the same working cost as the regular hexavalent chromates.
The second Variety of Trivalent Chromates Produces a Beautiful Blue finish over Zinc AND lasts up to 120 SST hours. It is not cheap. The product costs up to 4 times as much as Hexavalent chromate to use. Apply an inorganic sealant and it is possible to get something like 150 - 250 hours to white rust consistently.
A second suggestion is to plate zinc as usual and chromate as usual. Bleach in the Inorganic sealant ( Instead of the caustic ) the sealant is alkaline, and you will be pleasantly surprised at the results, and may suspect your SST chamber of malfunction.
That s my set of suggestions for using zinc plating as a base followed by a bleached yellow chromate to blue bright finish.
A second exercise you need to study carefully is Zinc Iron Alloy plating. The cost of plating Zn Fe alloy from an Alkaline Non Cyanide solution is Two point five times that of Zinc. The SST hours are anything from 268 (That's what a large S Indian based European Truck maker is consistently obtaining in NSS testing ........from Mr. Vahanwala) to 600 hours , to white rust. The time to RED rust is in direct proportion to the thickness specified but field results are up to a total time of 800 hours. depending on thickness plated.
The Right way to go is to evaluate Zinc Iron Alloy at your own factory, not at a vendor's place. The results will be amazing.
Regards,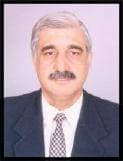 Asif Nurie
- New Delhi, India

With deep regret we
sadly advise that
Asif passed away
on Jan 24, 2016
---
2002
A. Hi,
We experienced the same situation as you do, Sudhakar. Please allow me to tell the corrosion test in JIS std for Zn plate before I go on. 5 microns min Zn thickness is classified as Class 1-Grade 2 (bright chromating) or Class 1-Grade 2 (colored chromating) with symbol MFZn II and MFZn II-C respectively. Corrosion test for Class 1 Zn is undefined in JIS, "... for these class, the decision which kind of test to be adopted shall be decided by the agreement btw the parties concerned." (picked form JIS). Meanwhile, 48 hrs SST is required by JIS for Class 2 Zn plating. Of cause, you may refer to other standard like ASTM, Bs, etc.
Suggestions : (similar to what have been spoken earlier)
1) Past experience Our company upgraded all our bluish Zn plating to 100 hrs SST. TO achieve this, we remain our chromating as blue (appearance spec), plus a inorganic silicon based sealant. This improvement gives a fair but acceptable SST result, around 95 to 100 hrs w/out white rusting.
2) Tested and KIV Zn Alloy, we tested few Zn alloy platings (Zn-Co, Tin-Zn, Zn-Fe, Zn-Ni) and can achieve 100 SST easily (Note: not all Zn alloy platings perform the same corrosion resistance). The appearance was impressed. However, in this case, cost is the next constraint. It (Zn alloy platings) will be something 1.5X to 3X (depends on the alloy element and process) more expensive than normal Zn plating.
3) Proposed and in progress Changing blue chromating to yellow. Since we are using alkaline based sealant, we are testing if this sealant able to bleach the yellowish of chromating. (Appearance must tolerate in this case).
Asif, I was attracted by the PROTECTIVE Trivalent Chromates that you pointed out. Well ... it might be a bit costly, but if the chromating Zn can give 120 SST result without sealant, why not? Perhaps cheaper than Zn+Chr+Seal.
Chee Hong, Lee
- Singapore
---
---
2002
Q. Hello Mr. Nurie,
Could you please tell me the consumption & deposition rate of non-cyanide alkaline zinc compared to Acid ammonium chloride zinc process. Looking for your help.
Regards,
Sharad Prasad
- Mumbai, India
---
September 20, 2009
A. Sir,
We currently zinc plate fasteners and would recommend Trivalent Passivation which are currently available in Silver White, Yellow and Black. SST life which we get is 72 Hrs Plus without any lacquer.
Raghav Mohindroo
- Faridabad, Haryana, INDIA
---
---
July 31, 2015
Q. Why is zinc olive green passivation only Hexavalent?
SANDEEP SUHAG
- Rohtak, India
---
August 2015
A. Hi Sandeep. Trivalent olive green chromates are available. They are less common and probably harder to find, and perhaps not all suppliers offer them -- but they are available.
Regards,
Ted Mooney, P.E. RET
finishing.com
Pine Beach, New Jersey
Striving to live "Aloha"
---
---
July 10, 2017
Q. Dear sir, I am going to plate trivalent black on alkaline zinc plating. But I am not getting jet black in barrel plating manually
Vikas sharma
Cmp pvt ltd - Ludhiana punjab india


If you have a question in mind which seems off topic, please Search the Site