World's #1 on-line resource since 1989
•
-----
Salt spray solution pH variation
Current question:
May 11, 2021
Q. Hello, I have a question. We are doing neutral salt spray test with NaCl. Our samples are metal plates covered with polymeric powder coating. According to the standard, once a day we need to check precipitate solution. It should be 6,5 - 7,2 pH, but we get 7,7 pH. Our salt solution is acidic, about 5,4 pH, deionized water also similar. Adding acid to salt solution has a little effect on precipitate pH, because it stays a little bit alkaline. How to reduce the pH of precipitate solution?
Aurelia Theres
- Vilnius Lithuania

---
---
---
Closely related Q&A's, oldest first:
2002
Q. Dear Sirs,
Can anyone tell me how salt spray solution pH could change from when is made (6.5 to 7.2) to when is recovered for inspection?
Regards,
Rui Luís
FCUL - Portugal
---
2002
A. Hi Rui,
I have seen the same phenomenon many times. A useful trick to help stabilize the pH is to add a small amount of dilute NaOH to the solution after you have dissolved the NaCl. You may have to play around to find just the right amount of NaOH.
George Gorecki
- Naperville, Illinois
---
2002

A. I guess I'm not surprised that a slightly acid solution, upon reacting with metal and causing it to corrode, would tend to release some small amount of hydrogen, causing a rise in pH. I think George has offered good advice: if you want the water to exhibit pH stability it should have some alkalinity, probably as much as the testing spec allows.




Ted Mooney

, P.E.




Striving to live Aloha




finishing.com - Pine Beach, New Jersey





---

2002

A. Keep in mind that measuring pH when you are that close to neutral (7) is difficult. There can be variation in the measurement, not just the solution.

Also, the deionized water used for salt spray is still very pure even after the sodium chloride is added. Pure water can be a very aggressive solvent. Carbon dioxide in the air can dissolve into the solution and slightly change the pH.

Tim Neveau




Rochester Hills, Michigan




---
2002
A. Rui - Keep in mind that ASTM B117 [affil. link to spec at Techstreet] states that the pH of the "Collected solution" should be between 6.5 and 7.2 If you have to adjust the solution prior to use, that is allowable.
Cynthia L. Meade
- Sylvania, Ohio, USA
---
---
November 29, 2011
Q. I have used different types of pH meters for my salt spray solution, and none of them are really stable within my range of 6.5-7.2. Do you know of a good one?
Clarence Gossett
chemical lab tech - Columbus
---
December 2, 2011
A. It may simply be time for a new pH meter. A few questions I do have for you is, do you calibrate your meter before you use it and at what pH points? And how do you store it? Water (DI or tap) is terrible for a meter, it is supposed to be stored in a buffered solution, at approximately pH 4, if I remember correctly. pH meters are a personal preference. I would look into getting some catalogs from Aquaphoenix or MSC. I personally hate the "pH pen" that is manufactured, I like the pH meters that are a probe with a meter corded to it.
Aimee Longacre
- Savannah, Georgia, USA
---
---
September 7, 2020
-- this entry appended to this thread by editor in lieu of spawning a duplicative thread
Q. What should be the standard pH level of water for the Salt Spray Test Chamber while collecting the fog collection? And What if it is more than the standard value.
Bhushan Gaikwad
- Pune, Maharashtra
---
September 2020
A. Hi Bhushan. The spec/standard you are following for how to run the salt fog test will tell you the pH. If you are testing in accord with ASTM B117 [affil. link to spec at Techstreet] , the pH of the collected water must be between 6.5 and 7.2 as noted on this page. If the pH is higher than allowed, the samples might corrode either more slowly or more rapidly, but in any case the testing is not valid if the parameters are out of range or variables are uncontrolled.
Please find out what spec the components are processed to, and what salt fog test you are supposed to run, and obtain those specs/standards because there is a lot involved in running the salt spray test meaningfully (in accord with the test spec), and the spec you are processing to will tell you the test requirements and how to interpret the salt fog test results.
Luck & Regards,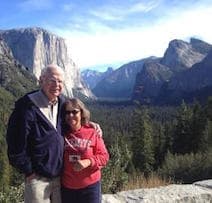 Ted Mooney
, P.E. RET
Aloha -- an idea worth spreading
finishing.com - Pine Beach, New Jersey