Where the world has
gathered for finishing Q&As since 1989
Silver extraction from waste hypo/fixer solution
(
-----
)
Synopsis: Silver in x-ray hypo/fixer causes gold fever! But people seem to be selling "salted" fixer, with just enough silver to hook buyers while leaving them thinking they'll be rich if only they had a better recovery method :-)
Current postings:
April 13, 2021
Q. I am bleaching x-ray film with bleaching powder. I want to recover silver metal from sludge. Kindly suggest best method; otherwise how to separate silver chloride from sludge.
Magudeeswaran Thirumurthy
- Erode Tamilnadu / Production Manager
---
April 2021
A. Hi cousin. This thread offers endless answers to every possible question on this subject -- but for the most direct and concise answer, please jump to Chuck Merritt's posting. Always keep in mind that you must know how much silver is actually there, not just what the seller claimed was there, or you will waste your time trying to recover what isn't there.
Luck & Regards,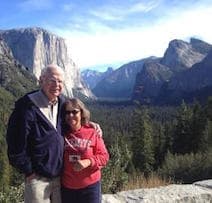 Ted Mooney
, P.E. RET
Striving to live Aloha
finishing.com - Pine Beach, New Jersey
---
---
---
Previous closely related Q&A's, oldest first:
2002
Q. I am planning to start silver extraction plant. But I have some doubts regarding the same. I have read some letters on the same topic and I believe that my problem will be solved by this letter. During the photographic film processing, Silver leaches into the fixer solution (Sodium Thio-Sulphate) from the photographic film and forms Silver Thio-Sulphate complex ions. The fixer is considered exhausted after becoming silver-rich (~ 7 gm/l), as it can no more serve the purpose of fixing the film in effective manner. Such exhausted fixer can then be processed to recover the Silver from it. There are various methods for this. I read about this business in newspaper and searched through the literature, internet, etc. and came to know the various techniques of Silver recovery from fixer. But my doubt is that what will be purity of silver after extracted it by electrolysis method. if it is not 99.9% pure, I will not be able to sell it. Further what are the various methods of refining the extracted silver?
Ankur Sutaria
- Jamnagar, Gujarat, India
---
2002

Q. I know how to extract silver from waste fixer chemically but the process is somewhat difficult. I use the following chemicals sodium sulfide, caustic soda sodium nitrate borax soda ash this process finally I get the black powder which is to be melted at high temperature.

Is there any other method to extract pure silver chemically without melting the powder. I want the method to extract silver without melting chemically.

Thanking you,

V.Jagadish




- Yellamanchilli, A.P., India






---

2002

Q. Wish to know about the silver extraction method from waste hypo solution and the details about the machine and tools using the extraction. I am engaged in the business of silver extraction from the waste hypo/fixer and waste photo films. At present even though I am extracting silver successfully my procedure is very lengthy, risky and slow process. I am adopting chemical treatment method. Is there any other easy and quick process for the purpose.

Kumaragurubaran




- Coimbatore, Tamilnadu, India





---
"Recovering Silver from
Photographic Materials"
by Eastman Kodak Co.
from Abe Books
or

Affiliate Link
(your purchases make finishing.com possible)
A. Hi, folks. A good starting point (if you can find it) would probably be Kodak's booklet "Recovering Silver from Photographic Materials". Then you could compare what you are doing against the accepted methods, and perhaps be able to frame specific questions covering the differences. Good luck!
But share and share alike please: you claim to know part of it, and many readers are waiting to hear that much. Thanks.
Regards,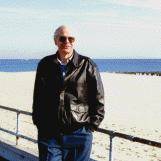 Ted Mooney
, P.E.
Striving to live Aloha
finishing.com - Pine Beach, New Jersey
---
2002
Q. Respected sir,
I request how to prepare machine (what are all the equipments it needs). And also I tried to built up the machine but we did not do fully .
Followings are my queries...
1.we don't know what type of metal cathode and anode .
2. how much of DC voltage we have to give.
3. the full idea of prepare machine (silver extraction from waste hypo/fixer, x ray films)
Please send the answer of these questions as much as possible.
Thanking you yours faithfully,
ACHUTHAN.V
- Tirupattur.vlr.dt , Tamilnadu, India
---
2002

Q. I am looking for information on how to extract the silver from used fixer from a photographic process. Just something simple I play with at home. What type of electrodes should I use? What voltage and current should I apply? thank you in advance

MED TAHAR BEN SOUDA




- Menzel bourguiba TUNISIA






---

2002

Q. I am planning to start silver extraction business part time from waste photographic hypo solution. I am M.Sc.(Hons) in chemistry and working as a chemist in a firm. I shall be very thankful if you please answer some of my questions.

1. Various chemical methods employed to extract silver on small scale. Its exact procedures?

2. Electro-Chemical method (Through Electrolysis) Its feasibility?

3. Procurement of plant and machinery

In nutshell I want to know the details of easy and profitable practical method for the extraction of Silver from waste Hypo fixer solution. Please guide accordingly.

I shall be very thankful to you.

Amrit Pal Singh




- Gurgaon, India






---

[...5 almost identical inquiries deleted...]

---

2003

Q. Dear Sir,

I want to split the Film Fixer and someone told me that by adding sodium sulfide to it, we can split it. Please tell me that is it the correct chemical to be added and also if there is any thing else required.

Sukhbir Singh Sekhri




- Panchkula, Haryana, India






---

[...7 almost identical inquiries deleted...]

---

2003

Q. Sir,

I am also looking for silver recovery method from photofilms, if any have economically feasible methods please send me a details regarding this.

Thanking u,

Manimozhi




Manimozhi






---

[...4 almost identical inquiries deleted...]

---

2003

Q. Electrolysis method for extraction of silver from waste fixer solutions. Expecting positive response.

Samir Shah




- Junagadh, Gujrat, India





---

Hi, folks. 25 people in a row requested that someone provide them full information on this subject, while offering no help at all to the people waiting in line in front of them :-)
So "expecting positive response" is probably rather optimistic

But PLEASE HAVE THE SILVER CONTENT ANALYSED before worrying about how efficient your recovery method is! It appears that this technology is being marketed in a somewhat exaggerated fashion, with people finding far less silver in the hypo than they were led to believe, so no matter what they try, they are disappointed with the results, and think their process isn't working well enough.
Good luck!
Regards,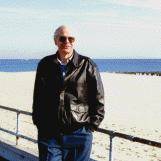 Ted Mooney
, P.E.
Striving to live Aloha
finishing.com - Pine Beach, New Jersey
---
2003
Q. Dear sir,
I have managed to separate the coating of x-ray film using nitric acid this loosens the bind of the coating then I just scrape it off. now I don't know how to extract silver from the residue I have not tried anything hoping to get advice about it instead of groping around in the dark. Please let me know if my using nitric acid in the first place is correct or not, and what I am supposed to do next? Thanking you.
Aman
- chennai, Tamilnadu, India
---
2003
Q. Dear sir,
I would like to know the process of extraction of pure silver metal from X-ray fixer solution.
Could anybody kindly tell me about the procedure and equipments.
Dr. R.J. Yadav
sarvodaya medical centre - Azamgarh, uttar pradesh, India
---
2003
Q. Dear Sir,
I want to know the following Questions ?
1.How much quantity of silver recovered from 1 k.g of scrap x-ray film?
2.What are resources of sellers list of Scrap?
3.What are the chemicals to be used in the process of silver recovery from scrap x-ray film ?
4.Is there any machines for silver recovery from scrap film?
5.Who are the purchasers of washed film scrap?
6.How much price that I can pay for each 1 k.g of scrap x-ray film? Meantime, your prompt reply is solicited.
Thanking you in anticipation of early reply and I remain sirs, Yours faithfully,
Sushim Kabra
- Bhilwara, Rajasthan, India
---
2003
Q. I am very seriously thinking about setting up a silver extraction unit with capacity of approx. 300 gms./day. I wish to have a clear picture about the following points.
Enquiries:
1) How much silver can really be extracted in terms of gms./lit. from an used fixer in saturated state ? And what can be the % of purity of this extracted silver ? At what price can it be sold at the current market price?
2) Can the fixer solution after extraction of silver be again reused for photographic development purpose? If so, at what price it can be sold to the consumer? Is there any qualitative difference with a "fresh"solution ?
3) What is really the difference between Fixer and Hypo? Would you please give me clear idea on that? I do not have any.
4)Can there be any quantitative difference in silver content in different used fixer/hypo solutions procured from different sources viz., one from photography unit, the other from X-ray clinic, still other from offset printing unit or CT scan clinic etc.?
5) Can the film scraps also be utilized for silver extraction purpose?
6) How much hazards are involved in this trade, from health point of view? What precautions are to be taken ?
I have come across a plant manufacturer who claims they can provide an automatic plant with a capacity of 300 gms/day or higher capacity, which requires no other input except used fixer and can produce 10 gms. of pure silver from one lit.of saturated fixer solution. What should be my checkpoints before deciding on it?
I am completely new in this field and practically I do not have any idea on it , though I am seriously interested to start it without much delay. So I would be highly grateful to get your valuable suggestions on this trade. With regards
Sushim Kabra
[returning]
- Bhilwara, Rajasthan, India
---
2003
A. Gentlemen,
The cleanest, least complicated method of extracting silver from spent photographic fixer solution is by electrolytic stripping. A rotating, small carbon or graphite anode is often used with a large, stationary, stainless steel cathode. Ready made units are available in many price ranges. The purity of the silver obtained from this process will run about 97% to 98% pure.
Small amounts of silver left in the solution after electro-stripping are recovered by metallic replacement or Ion exchange resins. This is an extractive process not a refining process. Close attention to the power settings during the stripping process will prevent sulfiding on the cathode which slows the process. Silver from the stripping process is melted with fluxes and further refined to 999.+ in Balbach Thum Cells or Mobius Cells. Be aware that soluble silver salts are a biocide and various waste treatment processes are required before discharging your liquid wastes.
If you plan to get into this as a business, I would suggest that you do your homework well before embarking on it. A few answers on a web-site may not be much help. There is a good deal of information on the internet from Kodak and other photographic suppliers on these processes. Be sure to check the web-sites of the Electrolytic recovery unit manufacturers as much more information can be found there. Use your search engine!
The second major question here was extracting silver from old X ray film. Doesn't anyone have a search engine? There is a great deal of information available on the internet. There are 3 methods of recovering silver from old X ray and litho film. Burning, Cyanide washing or Washing in a heated enzyme solution. The first two are not environmentally friendly or safe, the last is the most advisable and environmentally friendly. I checked the internet for information this morning and in 30 seconds came up with the information; try www.sunvalleyfilmwash.com. A very nice website with pictures, yield information etc. There was also a lot more information available in the initial search. If you are serious about getting into this process as a business you must look a bit harder for the information you need. A short question posted on a web-site won't be much help.
Good Luck & Best regards, Jim Sivertsen
Jim Sivertsen
- Alden, New York, U.S.A.
----


Ed. note: Thanks, Jim!
---
(You're on the 1st page of this topic) Next page >
---