Where the world gathers for
plating, anodizing, & finishing Q&As since 1989
-----
Paint a roof to look like real copper
Q. @Tom, we have an old metal roof that we would like to coat to make it look like copper; can you please explain to me what your process and products were thank you?
Margaret Lott
Homemaker - Polkton, North Carolina
May 5, 2022
Q. Yes I would like to know how you did it!
Rachel Morgan
- Pensacola, Florida
August 18, 2023
Ed. note: I don't know if we can reach Tom 14 years later for clarification, but you probably saw only his first posting offering to tell us what he did, not his second posting where he explains exactly what he did. As always, try it yourself on a small area ... mileage may vary; don't paint a whole roof based on an internet posting without testing :-)
---
---
↓ Closely related postings, oldest first ↓
---
---
Q. HI,
I'M IN SEARCH OF (A VERY BRIGHT) COPPER TYPE EXTERIOR PAINT, SO THAT I CAN PAINT MY TWO OUTSIDE METAL / TIN ROOF FOYERS. I NEED A REAL GOOD COPPER TYPE PAINT THAT WON'T CORRODE FADE/PEEL CRACK, ETC. IT CAN EITHER BE A SPRAY, OR BRUSH, OR WHATEVER TYPE OF APPLICATION THAT IS REQUIRED. THIS METAL/TIN ROOF IS IN GOOD SHAPE, AS OF NOW, BUT IT NEEDS PAINTING WITH YOUR FINE COPPER PRODUCT. THIS IS A 142 YEAR OLD VICTORIAN HOUSE. THE AMOUNT OF PAINT THAT I'LL NEED IS ONLY A QUART OR TWO, DEPENDING ON HOW IT COVERS IN ONE COAT OR NOT. THANKS, I HOPE YOU CAN HELP ME OUT WITH THIS PROJECT?
MIKE LASHINSKY
[last name deleted for privacy by Editor]
- SCOTTDALE, Pennsylvania, U.S.A.
2002
A. Hi Mike. I've seen aluminum sheeting with an impressive factory paint that really does look like copper sheeting. It probably could fool anybody standing on the ground. But I don't think you are going to find a durable user-applied copper paint that will look like a real copper roof -- although hardware stores and paint stores have copper-colored paint for interior use.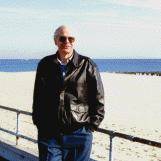 Ted Mooney
, P.E.
Striving to live Aloha
finishing.com - Pine Beach, New Jersey
---
---
RoofDX Copper

(as an Amazon Associate
& eBay Partner, finishing.com earns from qualifying purchases)

Q. I have a fairly new garage door and want to paint it copper in lieu of purchasing a new "copper" one. Is there a real good looking paint (with actual copper metal in it like the small faux paint applications) on the market for exterior applications?
Greg Maslin
- Tempe, Arizona, USA
2002
A. The Andek Corp. has a product called RoofD-X liquid copper ⇨
It is a rubberized product you brush on. It will turn a verdi patina if left uncoated or will stay bright copper if a clearcoat is applied. Hope this helps!
Sandra Stephens
- Grassy Meadows, West Virginia, U.S.A.
2003
A. To anyone wanting to know how to make any metal on their house look like copper, please let me know I will let you know what I did. It is amazing. People think I coppered everything and it lasts with no fading,
tom ferry
home restoration - ketchikan alaska
April 6, 2008
Ed. note: No need to ask Tom what he did anymore, he came back and told us exactly what he did :-)
Q. For Tom Ferry . . .

I would be very interested in learning about your technique.
Rick Campbell
- Beckley, West Virginia
January 12, 2009
Q. Hi Tom Ferry Yes I would like to know how You copperized your metal I have Fireplace doors that were of a nickel finish but I would like to make it look copper.
Thanks for your help.
Silvia Rodriguez
- Shelton Connecticut
January 24, 2009
A. I used PPG auto paint -- you have to mix PPG copper pearl #97 powder with PPG dmd-620 gold toner and dmd 670 violet toner. Then mix with DBX 695. You paint this on, then clearcoat with 2020 PPG clear. You can get several different shades depending on how you mix these toners together. I have used this copper everywhere and everyone thinks it is solid copper. In a previous letter on this page someone was talking about a copper looking metal roofing . Well it is a finish called copper penny. Some metal roofing companies have this color and it does look like dull copper. Thanks,
tom ferry
[returning]
autobody - ketchikan alaska
January 28, 2009
---
---
Q. My husband and I are about to attempt a few faux copper home improvement projects. Any info at all on how this can be done while spending the least of amount of money, please reply. We plan to either clad or faux paint our front entry door and to build our own range hood and backsplash. Help! Thanks jw
Jackie Warren
- Farwell, Michigan
December 7, 2008
---