Where the world gathers for
plating, anodizing, & finishing Q&As since 1989
-----
METAL WHISKERS
2002
I am very curious about METAL WHISKERS. A QUESTION I HAVE:
1. Can Zinc Whiskers grow from NUTS/BOLTS etc which are ELECTROPLATED ZINC and then CHROMATE TREATED?
2. Can Zinc Whiskers grow after the above fixings have been disturbed, i.e., once the Chromate has been "removed"....by way of installation prcatices.
2. Cadmium Plating
What are the real WHISKERS with Cadmium ?
Peter Schuitemaker
Computer Site Solutions - Adelaide, South Australia
---
2002
1. Yes.
2. Metal whiskering is believed to be an stress relieving mechanism, and has to do with the zinc plating rather than the chromate topcoat. So, whether the chromate has been removed or not probably has little to do with it.
3. If the plating is cadmium, the whiskers would be cadmium.
To put this issue into one possible perspective, tin whiskers have been know about for decades. Apparently zinc and cadmium are similarly prone to whiskering, and some people knew it. But in the "old" days of larger circuits, tin whiskers could bridge circuit traces, etc, and cause problems, while zinc and cadmium were used on much larger things where the whiskers weren't a problem and usually weren't even perceived. Now that things are smaller, it has become a problem.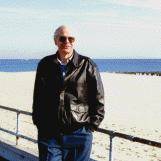 Ted Mooney
, P.E.
Striving to live Aloha
finishing.com - Pine Beach, New Jersey
---
2002
ZINC WHISKERS
Does the Chromate Coating applied after zinc electroplating such items as nuts, bolts, washers etc affect the growth of zinc whiskers?
Peter Schuitemaker
- Adelaide, South Australia
---
2002
Since the problem is reported, whereas virtually all zinc plated items are chromated, chromating obviously does not stop it. Since it's a problem believed to be caused by the plating itself, chromating presumably does not start it. I know of no study that actually compares whiskering on chromated and unchromated parts though.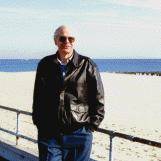 Ted Mooney
, P.E.
Striving to live Aloha
finishing.com - Pine Beach, New Jersey
---
2003
We have done considerable research on zinc whiskers, and have found that they emanate from the zinc plating itself. EDS of whiskers from chromated and from alloy platings show that the whiskers are pure zinc. The slip mechanism believed to be responsible for the "extrusion" process is well understood (a spiraling Burger's vector in hex-close-packed crystalline deposits under compressive stress has been shown in modeling to produce whiskers). Since the Chromate conversion coating is not hcp, there is no reason to believe the coating has anything to do with whisker growth. Time, temperature, and compression seem to be all that are required.
We've switched to stainless steel near electronic circuits (within an inch of circuitry) and have not seen a whisker problem for years. The base material may be more expensive, but the savings in not having to plate the metal more than make up for it!
Jeff Verive
- Bolingbrook, Illinois, USA
---
2004
From the little I've read about zinc whiskers, they appear to form primarily on zinc plated products (i.e., electroplated). Do they also form on continuous hot dip galvanized steel?
Bryan Shedden
- Port Kembla, NSW, Australia
---
2004
Whether whiskers can ever form on galvanized products is apparently a matter of debate, but there is little debate that galvanizing is much less of a problem than zinc electroplating. Some manufacturers have switched from electroplating to galvanizing in order to stop whisker problems.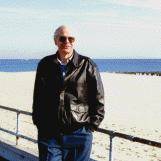 Ted Mooney
, P.E.
Striving to live Aloha
finishing.com - Pine Beach, New Jersey