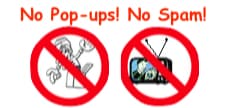 World's top finishing resource since 1989
Chime right in - No login req'd
topic 15276
Aluminum Wheels - Polishing vs, Chrome Plating?
2002
Q. I have a set of aluminum wheels. They are a "Turbo" wheel from an 82-84 Pontiac Firebird, like the "Knight Rider" Car. They have fins on them like a turbo. My dilemma. since the wheels are not a flat surface and there are so many fins, sides, etc, I was thinking of having it polished then clear powder coated. Should I go this route, or have them chrome plated? I read somewhere that plating "weakens" the wheel? Any advice would be appreciated.
Thanks! Rafael Ramirez
- Largo, Florida


---
2002
A. If done right, chrome plating will not weaken your wheels, Rafael; the landing gear on jumbo jets is chrome plated. Chrome plating should also prove nearly maintenance free (until you scrape a curb, then it's all over), whereas any coating you apply to polished aluminum may fade and yellow and require replacement. But you may find that your wheels are not a great alloy for plating onto, or that shops have no handy jigs to chrome plate your wheels, and the cost simply prohibitive. Even at best, replating of wheels tends to cost about the same as a replacement chrome plated wheel (hundreds of dollars).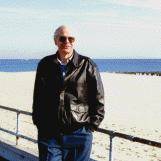 Ted Mooney, P.E.
finishing.com - Pine Beach, New Jersey
Striving to live Aloha
---
March 21, 2013
Q. Usually I have my custom boat hardware anodized. To give it a better appearance, I buff the aluminum to a high-polish before having it anodized. Without buffing, anodizing is dull. With buffing, anodizing is semi-gloss. I'm looking for a coating this time that is high gloss.

Powder coating is an option, but I understand it is not glossy. Plus, the powder coating does not stick to the polished aluminum very well. I have also considered having the aluminum chrome plated, but fear the adhesion. I hear ceramic coatings are best. Suggestions?
Dan Clapp
- Farmingdale, New Jersey
---
March 25, 2013
A. Hi Dan. Adhesion of chrome plating to aluminum can be a problem, but it should be the plating shop's issue rather than yours. Certainly chrome plating is high gloss; nothing else will come close. Actually, anodizing is a "ceramic coating", but unfortunately that's a very vague term that has been further corrupted by sales people, to the point where's it's not possible to say much about "ceramic coatings" that is universally true. For example, a ceramic coating probably ought to imply something that was fired at high temperature to melt together, but some "ceramic" paints today are simply paint that has some particles of frit in it.
Regards,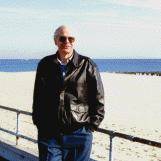 Ted Mooney, P.E.
finishing.com - Pine Beach, New Jersey
Striving to live Aloha