World's #1 finishing resource since 1989
No login needed: Chime right in
topic 15207
Cleaning/leaching a plating tank
Current question and answers:
January 11, 2021
Q. Decontamination of electroplating tanks

Hello everybody,

I would like to have your experience and advice to optimize my "decontamination step" before installing an electroplating bath in a tank. For me, 3 cases are possible:

1- The bath is taken out of the tank for maintenance (treat the bath) and put in again afterwards
2- The bath is taken out of the tank and another bath is put in the tank (this bath has not the same chemistry as the removed bath)
3- The bath is taken out of the tank for tank maintenance

For point 1, it is not necessary to decontaminate the tank. Just remove the sludge at the bottom of the tank if needed and a good rinsing is okay. If the tank is really dirty, we have to do a "decontamination step" like in points 2 and 3.

For point 2 and 3, we have to do a "decontamination step" with sodium hydroxide (NaOH) followed by acid cleaning. For this step, how do you do?
What are the standard concentration, time and temperature for these cleanings with NaOH and acid? Specially for NaOH, what concentration do you use?

I have to write a procedure to decontaminate an old nickel plating tank to install a new bath of Nickel alloy. I would like to have your advice please.

Thank you in advance
Thomas Perrier
- Berne, Switzerland
---
January 13, 2021
Comment:
Hello Thomas
There is no universal standard cleaning procedure. Nobody can know the situation with the tank better than you. What is tank's material, what is tank size, what type of solution was used, what temperature was used, for how long it was operational (and how dirty is it?)

Assuming it was some acidic Ni plating bath, I would suggest few steps:
a) clean and rinse the tank few times with water
b) leach it with diluted ~2-3 % Sodium Hydroxide at room temperature for few hours (for example - overnight)
c) rinse with water few times
d) leach with a relevant diluted (!) acid that will be used in a new bath formulation. For example: HCl for Woods Ni strike, Sulfamic acid for Ni Sulfamate bath, etc.

* if tank is equipped with mechanical solution circulation - all cleaning/rinsing solutions have to be circulated through the pipes.
Leon Gusak
- Winnipeg, Canada
---
January 19, 2021

Hello,

Thank you Leon for your reply! Indeed, it was a nickel bath in the tank and I would like to replace it by a new bath of Nickel alloy this time. My idea is not too different from yours : cleaning with NaOH and neutralization with acid. I am going to write a cleaning procedure with the help of your advices.

Thank you again,
Best Regards
Thomas Perrier
[returning]
- Berne, Switzerland
---
---
---
Previous closely related Q&A's starting in:
2002
Q. We have a polypropylene tank (10" x 12" x 12") that we used to use for an acid copper plating process in our jewelry business. The tank has been empty for a couple of years but never got cleaned out after it was drained. Now we would like to use this same tank to run some tests of a cyanide-free sulfite gold plating solution. How should we go about cleaning and leaching the tank, heater, pump, etc. to prepare them for use?
Courtlan Erickson
- Salt Lake City, Utah, USA
---
2002
A. Usually, the tech data sheet for the process in question will give you a suggested leaching procedure. And usually it is based on using the acid upon which the plating process is based, at a temperature at least as high as the plating process, for 24 hours or so.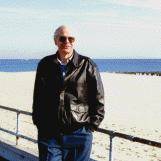 Ted Mooney, P.E.
Striving to live Aloha
finishing.com - Pine Beach, New Jersey
---
2002
A. Wash everything down so there is no visible copper salts on any of the equipment then leach overnight with 10% solution of sulfuric acid with the filter pump going but no filter cartridge.
Neil Bell
Red Sky Plating

Albuquerque, New Mexico
---
July 7, 2013
Q. Is it necessary to leach a polypropylene tank once used as an alkaline clean tank in an aluminum clean line prior to use as a low embrittlement cadmium plating tank? I have been told the polypropylene tank is "non-leaching" and therefore doesn't require leaching prior to changing it's use.
Dennis Glasco
plating shop employee - Tulsa
---
July 8, 2013
A. Hi Dennis. By "non-leaching polypro" they mean that nothing will leach out from the polypro itself into the plating bath, like bromine fire-retardants that are used in some polypropylenes. But once you've used a tank for one solution it must be fully cleaned before using it for something else. Sometimes leaching (cleaning a tank by putting into it something very similar to the plating solution) can be a useful part of the cleaning routine.
In this particular case, because I'd be concerned about leftover oils from its earlier use embrittling the cadmium, I'd suggest leaching overnight with a hot caustic and cyanide solution similar to the concentration of the cadmium plating tank.
Regards,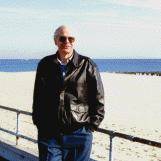 Ted Mooney, P.E.
Striving to live Aloha
finishing.com - Pine Beach, New Jersey
---
---
September 3, 2013
Q. Good day.

I have had a 1880 gallon stainless steel process tank (previously containing chromic anodize) re-lined with 3/32 Koroseal. The process will be for sulfuric anodize @ 150-220 g/l. Normally I would leach the tanks with 1-2% sulfuric acid, and try to get some heat to it, 140 °F if/when possible.
What are some options used in the industry?
I thought about 35% hydrogen peroxide @ 1-2 mls/litre to add to the sulfuric.
After leaching, ph adjust to 6-9 in the tank, then send the waste water to waste treatment.

Regards,
Eric Bogner
- Whitby, Ontario, Canada
---
September 20, 2013
A. Why not send the acid leach juice down to waste treatment and have it do the pH adjustment?

If you do it in the tank, you are liable to get precipitation of metals, and some of the metal hydroxides will glom onto the tank wall.

Dave Wichern
Consultant - The Bronx, New York
---
November 6, 2013
A. Eric,

If the Koroseal liner is brand new I don't think a leach is necessary. Sometimes with plasticized PVC a little excess plasticizer can come up to the surface and produce an oily film in the solution. However, my experience is that the Koroseal PVC doesn't exhibit this trait. Performing a leach though would not have any detrimental affect on the liner. It is my experience that a slightly caustic leach solution acts faster than an acid one on a monomeric material. The most important part of the leach is the temperature. If you can't apply temperature not much if anything will leach out. Also with regards to temperature you make a note of running at 150 °F. The adhesive system for Koroseal is recommended not to exceed 145 °F. Running above this can cause the liner to pull away from the tank wall. If you have a drop in style Koroseal PVC liner than you can run up to 200 °F without worries.
Andrew Hotchkies
- Claremore, Oklahoma
---
---
Necessary to Chemically Clean or Leach a New Polypropylene tank?
February 26, 2016
Q. We are replacing a lead lined tank with a new 2330 gallon tank that will contain a solution of Sulfuric Acid (14% by vol of 93% pure), Sodium Dichromate (4.5oz per gal) and 33 lbs of aluminum. Does your experience with PP tanks require a cleaning or leaching of the tank to prevent contamination of any sort from the PP tank?
John Earle
- St. Louis, Missouri USA