World's #1 on-line resource since 1989
-----
Create patina on pewter
Current question and answers:
February 13, 2020
-- this entry appended to this thread by editor in lieu of spawning a duplicative thread
Q. I tried a search for answers to this question but found only advertisements for beer steins for sale. I have a couple of contemporary beer steins with pewter lids that I would like to darken a bit so that they are not so shiny. I'm not trying to fool anyone about their age: I just want to tone down their appearance. These steins are not worth a lot of money, so I'm looking for a recommendation on how to do this. I do not want to "blacken" the pewter; I just want a nice dull grey appearance. Where can I find information and a source of whatever chemical(s) are needed to do this?
Dennis Brunnenmeyer
hobbyist - Nevada City, California USA
---
February 2020
A. Hi Dennis. Leave out "beer" and probably "stein" & "lid" and just search for "aging pewter" and you probably won't have all those people trying to sell you beer steins, and instead will find threads like this one where Goran tries to directly answer your question :-)
Good luck.
Regards,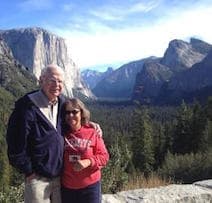 Ted Mooney
, P.E. RET
Aloha -- an idea worth spreading
finishing.com - Pine Beach, New Jersey
---
---
---
Previous closely related Q&A's starting in:
2002
Q. I am a collector of antique beer steins. Most steins have pewter lids and thumb lifts. Occasionally, I'll find an antique where someone has cleaned the natural patina from the pewter. Antique stein collectors prefer the age-showing dull look. A shiny lid just doesn't look right on an old antique. Is there a simple method for a hobbyist to get natural patina back onto pewter (without waiting another 100 years)?
I've seen some other posts here and a book was recommended. If a book has this solution, I wouldn't mind purchasing it. Can anyone direct me further?
Thanks,
Jody Wyse
- Inman, South Carolina
---
affil. link
"Pewter Studio: Contemporary Projects & Techniques"
from Abe Books
or

2002
A. The book you've seen recommended here is for patination of copper and brass, not pewter. But check out letter 12714. Although it's about silver, not pewter, I'd conjecture that the sulfide from eggs will tarnish pewter too.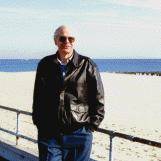 Ted Mooney
, P.E.
Striving to live Aloha
finishing.com - Pine Beach, New Jersey
---
2002
A. You can use this solution for black coloring of tin and pewter: 200 gm. iron chloride, water 1 lit. The article is immersed in solution!
Goran Budija
- Zagreb, Croatia
---
2003
A. Instead of solution from my first letter (which is simple and ingredient is easy available) you can try one of these two recipes:
BLACK FOR TIN
molybdenic acid........7,5 gm
ammonium chloride.....30 gm
H2O..........1 lit.
Hot immersion(60-80 °C)
black for tin 2
bismuth nitrate........5 gm
nitric acid..........50 ccm
tartaric acid.........80 gm
Goran Budija
- Zagreb, Croatia
---
---
Antiquing Pipe Organ Pipes
2005
Q. I have a hundred year old pipe organ in my home. Some of the prospect pipes were so badly damaged that I had new ones made to the same specifications. The problem is that the new ones are nice and shiny and don't match the 100 year-old ones. Could anyone offer any advice on how I could treat the pipes to make them less shiny?

They are made out of a mixture of I believe 70% tin and 30% lead. If you think of the difference between a new tin can and an old one that has been washed up on the beach and out in the sun for years then you can imagine the difference between these pipes.

Any ideas highly appreciated.
Craig Hansen
organist - Fujishi, Japan
Ed. note: a photo would sure help
---
2005
A. You can try 200 gm iron chloride /1 lit water solution!
Goran Budija
- Zagreb, Croatia
---
November 4, 2014
Q. To be clear, Is the chemical Goran Budija refers to in his solution iron(II) chloride or iron(III) chloride?
Chad Davis
- Columbus, Ohio, USA
---
2007
A. Hi I just saw your question on patinas for pewter. I have successfully used a product called Novacan Black patina =>
It is a product used in the stained glass field to darken the came. It comes in a form for tin based metals and for lead based metals. Choose what is appropriate for your use. I just finished a pewter sculpture today and painted it on, rinsed it off and went over where I wanted my highlights with a 0000 steel wool [affil. link to info/product at Rockler] pad. I came out BEAUTIFUL!

Good luck I hope this helps. It sure beats trying to mix your own!
Cindy Brown
- Arlington, Virginia
---
---
September 28, 2008
Q. I read the recent posts on creating a black patina on Pewter with interest. I am looking to create other colors as can be done on copper with livers of sulphur and other chemicals. Does anyone have experience with other patination processes on Pewter?

I am a wood turner who is beginning to incorporate metals in my turnings. So far I have been using leaf; both copper and silver and patinizing them with quite nice results. I am hoping to get a dark and lustrous effect with some coloration using pewter.

Thank you in advance for your help.
Bradford Chaucer
wood turner, metal worker artisan - Sneads Ferry, North Carolina, United States
---
October 1, 2008
A. Hi, Bradford. I'm not sure that there are "colorful" patinas for pewter. That is, there may be no reagents that will turn the metals in pewter red or green or blue. I believe that what is often done instead is the article is "painted" with a copper-based patinating solution.
Regards,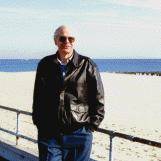 Ted Mooney
, P.E.
Striving to live Aloha
finishing.com - Pine Beach, New Jersey
---
October 4, 2008
Q. Thank you Ted. By painting with a copper based patinating solution do you mean the paints that have an acrylic base with copper particles in suspension that come in various grades of copper? I understand that they can be chemically colored while still wet (not totally dried)
Bradford J. Chaucer
- Sneads Ferry, North Carolina
---
October 12, 2008
A. Hi, Bradford. That may work just fine, but what I was actually referring to was copper-based patina solutions like Jax -->
Good luck.
Regards,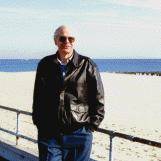 Ted Mooney
, P.E.
Striving to live Aloha
finishing.com - Pine Beach, New Jersey
---
---
June 29, 2010
Is the "Novacan Black Patina for Zinc" suitable for jewelry? In other words, is there any health risk that would make it unsuitable for use on jewelry?
Tony Kopari
- Mapleton, Minnesota, USA
---
April , 2013
Hi Tony. The MSDS (material safety data sheet) should help you on that question, but I think the actual issue is that unplated zinc is not a very satisfactory material for jewelry because of its susceptibility to corrosion from fingerprints and sweat.
Regards,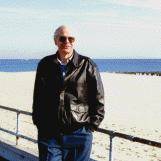 Ted Mooney
, P.E.
Striving to live Aloha
finishing.com - Pine Beach, New Jersey
---
---
March 1, 2012

-- this entry appended to this thread by editor in lieu of spawning a duplicative thread
Q. Can anyone tell me how to chemically produce a bronze patina on white metals including pewter and can one darken them with liver of salts or other chemicals?
Mic Weiss
sculpter - London, UK
---
March 5, 2012
A. Try next download free booklet on metal colouring and plating, there you can find some pewter and tin coloring formulas: attachments.wetpaintserv.us/ZLSnLKosv0l3CnE9hGDi7w488720. Hope it helps and good luck!
Goran Budija
- Zagreb, Croatia
----
Ed. note Jan 2017: Although wetpaintserv.us was a legitimate site when Goran posted it, it now appears to be a malware site. Don't go there!
Goran has been kind enough to upload his booklet to https://www.finishing.com/library/budija/budija.pdf.
---
June 6, 2012

Goran Budija Thank you SO much for this information! Something I have been needing for years.
Curt Hanthorn
- Spring Hill, Florida, USA
---
March 7, 2012

Thanks
This looks pretty comprehensive
I will test this over the next few months
many thanks
Mic Weiss
- London, UK
---
---
May 6, 2013
Q. I tried to clean a Pewter bowl with a smooth rubbing compound. The satin silver finish has turned a gold colour and the more I try the more the silver surface is replaced by a gold colour.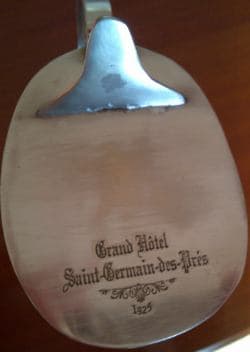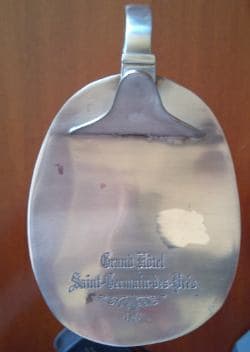 I understood that Pewter was mainly tin. How is it possible that it turns a gold colour.

Why the sensitivity about using special preparations to maintain the surface. You would do this with aluminum and it is close to being as soft.
Steve Mileman
- South Africa
---
May 6, 2013
A. Hi Steve. My question is why do you assume that the bowl is made of pewter? It seems to me that it is made of brass with nickel or tin or silver plating which the cleaning has removed. You could try rubbing it with a silvering compound; =>

if it is brass, then silver should adhere to the yellowish area. If it does, you would have the option of rubbing off the existing finish and redoing it with the silvering compound. Good luck.
Regards,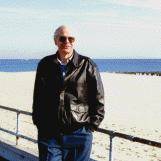 Ted Mooney
, P.E.
Striving to live Aloha
finishing.com - Pine Beach, New Jersey
---
May 7, 2013
Q. Dear Ted, thank you for your prompt response. This is how it happened:

The "Pewter" piece was delivered with some finger prints on the surface. The instructions were to clean the satin finish with soap and water.

After the first attempt at cleaning the fingerprint off was unsuccessful, I examined it and was reminded of a fingerprint in wet varnish. Some rubbing with Brasso took the print off but exposed a shiny penny-sized area where the print had been. Rubbing the spot made it shinier still. (The first photo)

A light water paper took the silver surface off and exposed a bronze colour beneath. Other than Brasso at first, no other chemicals were used. Of course you shouldn't use Brasso and water paper except in forensic instances.

On closer examination now, there is certainly a clear varnish sprayed on top which is now exposed in places. It must be a cheaper option. But I could find nothing about this problem on the web.
Steve Mileman
- South Africa
---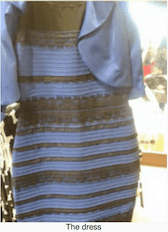 "The Dress"
-- gold & white or
was it blue & black?
A. Hi again Steve. I appreciate the photos but even still it's very difficult to correctly perceive colors when there are no familiar objects in the picture to establish a base line ... and all the more so when trying to photograph shiny objects which reveal more about their background than themselves (what color is a mirror?).
So my question remains what evidence is there which makes you continue to believe that the bowl is made of pewter rather than brass?
Regards,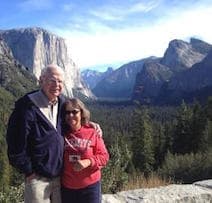 Ted Mooney
, P.E. RET
Aloha -- an idea worth spreading
finishing.com - Pine Beach, New Jersey
---
---
November 20, 2017
Q. I used to be able to get a fluid for darkening pewter, now they don't have pewter -- it is now tin, antimony, and a little lead. Where can I get this fluid?
john hart
- LONDON united Kingdom
---
November 2017

Pewter
A. Hi John. I am not seeing radical changes in the composition of pewter over time. From my reading it seems that pewter has always been 90%+ tin with the balance mostly antimony. Bismuth has replaced lead, and silver has replaced cadmium where necessary as a grain refiner, and there is sometimes a little copper in it, but the changes just don't sound substantial enough to me to render the older darkening solutions unworkable.
Have you actually tried them and they don't work, or what is the situation? Thanks!
Regards,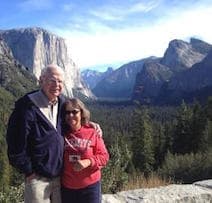 Ted Mooney
, P.E. RET
Aloha -- an idea worth spreading
finishing.com - Pine Beach, New Jersey
---
---
March 14, 2018
Q. Hey there!
For a number of years I have had a pewter make of
Tin - 93%
Lead - 4%
Antimony - 1%

Our patina make up was a mix of
70 ml nitric acid
1 l Water
5 ml copper sulphate

Recently I have been playing with the mixes of the alloy. This is one I have been given -

Tin 93%
Antimony 5%
Bismuth 0.6%
Nickel 0.2%

So we have removed the lead completely.
However, the above patina chemical will not react with the new pewter.

Can anyone shed some light on why this may be? I wouldn't think such a small make up of nickel/bismuth would make a difference.

Thanks for your time in advance :)
Travis Hayto
- Perth, WA, Australia