60,000 Q&A topics -- Education, Aloha, & Fun
topic 15129
Durable, attractive outdoor finishes for zinc die cast part?
2002
I am a product designer working with a zinc die cast part that has two steel pins press fit into it. The product will be placed outdoors and will require an attractive, chemical/corrosion and abrasion resistive surface. 1) What are the most durable finished available? 2) Can the two materials (zinc/steel) be plated simultaneously, i.e., after assembly? 3) What happens to zinc without any added finish? 4) Will any finish maintain its attractive luster for an extended period of time? (1-2 years)?
I would prefer a shiny silver finish but am open to other possibilities.
Thank you!
Rob Porter
- Auburn, Pennsylvania, USA
---
2002
Zinc will quickly fade in lustre, get corrosion pits, and become covered with sticky white corrosion products. Untreated zinc is not an option. Unless, you say why not, we'd have to recommend copper-nickel-chrome plating, which is widely used and should easily last a couple of years if plated right.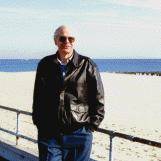 Ted Mooney, P.E.
finishing.com - Pine Beach, New Jersey
Striving to live Aloha
---
2002
Copper- Nickel -Chrome done properly will serve well. However, zinc die-casts tend to be porous, and zinc requires special treatment prior to plating. The nickel should be two layers-sulfur free semi-bright nickel followed by a bright nickel. The chromium must be porous chrome to enhance the corrosion protection. Automotive specs. address these issues.
There is also a company in the US hard anodizing zinc diecastings. The coating is a ceramic and extremely durable. (no corrosion on the front of tugboats for more than a year. (then removed- it could have gone much longer than a year.) The coating is called Iridize. it a matte finish but can be painted to produce a shiny durable finish.

Don Baudrand
Consultant - Poulsbo, Washington
(Don is co-author of the book
"Plating on Plastics"
)
P.S.: I FORGOT TO ADDRESS THE STEEL IN CONTACT WITH ZINC. IT IS VERY DIFFICULT TO PLATE WITH THE STEEL COMPONENT PRESENT. IT CAN BE DONE WITH VERY SPECIAL PREPARATION STEPS. I THINK THAT THE ANODIZE (IRIDIZE) PROCESS WOULD NOT WORK WITH STEEL.
May 6, 2020
Q. I'm investigating finishing operations for diecast ZAMAK 3 & ZAMAK 5 parts

The decorative coating on the part will result in 2 different finish options with controlled CIELAB color values & gloss values

The coating will also have performance requirements listed below

UV Resistance: ASTM G155 980 hours
Corrosion Resistance: ASTM B117 240 hours
Temperature & Humidity Range: -40 to 70C, 0-95%RH
Thickness control : Not important
Adhesion : Cross-cut Level 4B
Scratch resistance : 3H @ 1000g

Currently the processes I'm interested in are

ZAMAK/Cu/Ni/Cr/Primer/Paint
ZAMAK/Chromate conversion (clear)/Primer/Paint
ZAMAK/Chromate conversion (clear)/Ecoat
ZAMAK/Phosphate conversion (clear)/Primer/Paint
ZAMAK/Phosphate conversion (clear)/Ecoat

Finishes we're not considering
Powder coat (poor scratch & abrasion resistance)
Polishing/brushing (Won't match our CIELAB color & gloss requirements)

We plan on testing the coating configurations coming in to see if they meet our environment test requirements but I guess my question is, are there existing resources (literature or otherwise) that rank diecast ZAMAK finish options in terms of appearance, adhesion, UV resistance, etc?

Any help would be greatly appreciated!
Gurshan Deol
- NYC, New York, USA
---
May 2020
A. Hi Gurshan. Finishing.com did a study for IZA/ILZRO a few years ago where we corrosion-tested some 'green' finishes including Ecoatings and Ecoatings + polyurethane clearcoats. This was but one of many studies IZA/ILZRO has produced regarding finishes for diecastings. A summary of our study and some other studies have been published in "Diecasting Engineer". A little googling with "IZA", "ILZRO", "Diecasting Engineer", and possibly "Dr. Frank Goodwin" should be productive. You can start with
https://www.researchgate.net/publication/295969663_Selecting_a_surface_for_zinc
which is a paper by Dr Goodwin summarizing our study and an earlier study.

I personally think you will find phosphating to be a more satisfactory paint base than chromating, and that a clearcoat on top of the Ecoating will prove necessary.
Regards,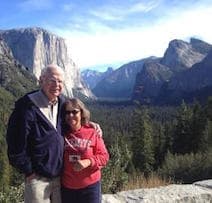 Ted Mooney, P.E. RET
finishing.com - Pine Beach, New Jersey
Aloha -- an idea worth spreading
---
May 13, 2020
Hey Ted, Thank you so much for your comment. I found a condensed summary of the study https://www.eazall.com/PublicDoc/Surface%20Finishes%20for%20Zinc%20Die%20Castings%20-%20Evaluation.pdf

It's very helpful for relative corrosion resistance of coatings and to an extent, adhesion strength of the coating.

Do you know of any resources that are similar for UV performance? From my initial research it seems that UV resistance for organic coatings comes from UV inhibitors in the coating itself or a specialized topcoat.
Gurshan Deol
[returning]
- NYC, NEW YORK
---
May 2020
A. Hi again. Yes, that is the 2006 corrosion study which preceded finishing.com's 2012 update study.

I understand the importance of UV resistance ...



... but sorry, I can't offer any resources.

Regards,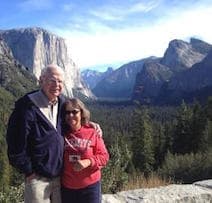 Ted Mooney, P.E. RET
finishing.com - Pine Beach, New Jersey
Aloha -- an idea worth spreading