Where the world gathers for
plating, anodizing, & finishing Q&As since 1989
-----
Annealing of copper wire blackens it
Q. Hello, I am asking this question to Mr. Jeffery Holmes.
As you mentioned, you drew the wire to 0.001" without any intermediate annealing by 15 percent reduction in every pass. That means that the reduction per pass doesn't decrease with size of the wire? Because I have a same experience and I had to decrease it to less than 10 percent.
Thanks sir.
Askariani
Alireza Askariani
Engineer - Middle East
January 20, 2023
---
---
⇩ Closely related postings, oldest first ⇩
---
---
Q. Dear Sir,

We are manufacturing copper uninsulated wire used for electric cable and also super enamel insulated wire. The size of the wire varies from SWG 1 to 32. We are facing a problem of having the wire oxidized/blackened soon after bringing it out from annealing Chamber. The annealing Chamber is of vacuum type having Induction coil to heat the copper wire. The Vacuum that can be applied to the Chamber is 500 mm Hg while the temperature approx.800+ centigrade. Please note the Chamber does not have any temp.meter. This is the process we are following to anneal the Copper wire. So, may I request to let me know how we can get rid of the problem of getting the wire oxidized/blackened in course of annealing.

Hope to hear soon.

Thanking you,
M.SADEK
- Dhaka, Bangladesh.
2002
A. Try letting the copper cool in an inert atmosphere before exposing it to air.

Trevor Crichton
R&D practical scientist
Chesham, Bucks, UK
A. Alternatively let it cool in the vacuum environment used for the annealing.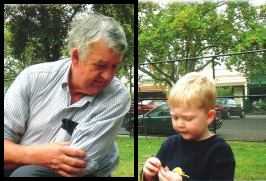 Bill Reynolds [deceased]
We sadly relate the news that Bill passed away on Jan. 29, 2010.
---
---
Q. We are facing the same exact problem and I thought it has something to do with annealing current / voltage ... we use stainless steel cylinders for annealing (not nickel coated as usual).

Any ideas?
Amir Sharon
- Israel
2005
A. You have not mentioned the quantity of your batch for annealing and also the kilowatt rating of induction heating. You have to also mention the cycle time of heating, soaking and quenching. What is the sealing mechanism used during annealing to prevent outside air entering. Without temperature indicator, how did you measure the temperature of your batch during annealing continuously?
Balasubramanian Venkatraman
- Navi-Mumbai, Maharashtra, India
2006
---
---
Q. WE ARE MANUFACTURING COPPER TUBE, TO BE USED FOR ELECTRICAL TERMINATIONS. WE CONTINUOUSLY CAST THE TUBE , THEN DRAW THEM DOWN ON LONG HYDRAULIC BENCHES.

AFTER SEVERAL DRAWS, THE TUBES BECOME TOO HARD AND SNAP. WE LOAD THE TUBES (ON AVERAGE 2 TO 3 MTR LENGTHS) ONTO A RACK.
ROLL THE RACK INTO A ELECTRIC ELEMENT FURNACE (3.4 MTRS LONG)
WHEN THE TEMPERATURE REACHES 550 °C THEN THE RACK IS REMOVED,
THE TUBES ARE LIFTED OUT OF THE RACK USING CHAINS AND A HOIST AND THEN LOWERED INTO A WATER BATH TO QUENCH

WE ARE LOOKING FOR A MORE ACCURATE WAY OF ANNEALING TO IMPROVE OUR QUALITY AND PREVENT CRYSTAL REGROWTH.
ARNE HERZ
ENGINEERING - JOHANNESBURG SOUTH AFRICA
2007
---
---
Q. We manufacture Hot dipped tin plated copper wire. After drawing the wire the elongation is about 12 to 15%.

We use vacuum annealing furnace. The heating is carried out using diesel burner & it is controlled by electrical circuitry to control the temperature.

The temperature raised and is maintained at 250 °C and the duration is about 2 Hrs. Burners are switched off automatically at this time.

The furnace is kept under vacuum containing copper wire, until the temp. drops down to ambient.

The elongation of copper wire after the process is about 25% to 28 %.

Can any one guide us to achieve more elongation Say about 35% max. ?
Sudheer Shedbalkar
mfg. hot dip tin plating - Pune, Maharashtra, India
December 30, 2008
A. Try faster cooling .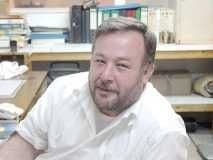 Khair Shishani
aircraft maintenance - Al Ain, UAE
---
---
Q. We are a cable manufacturing company and want to know how copper can be annealed and to what temperature? Is there any cooling curves to follow or is there any need for a vacuum furnace to put in so to avoid oxygen contamination? Please give us useful sites for this respect ... thanks a lot
Eng.Amjad Qade
employee - Kuwait
March 29, 2009
---
---
Q. I am doing copper wire annealing in vacuum, my problem is copper loses its reddish color after annealing.
Vacuum: 760 mm of Hg
Chamber temperature: 500 °C

I also tried annealing using nitrogen instead of vacuum. But the result is same. Although annealing improves.

Can anyone suggest me how to maintain copper color during and after annealing?

How should I use nitrogen for annealing? At what temperature should I use nitrogen? And up to which temperature should I heat the copper wire.
Anuj Jain
- Delhi
January 14, 2011
A. Annealing should be done at a temperature just below melting point. I would anneal copper to glowing red hot (about 1000 ° C). The hotter the better because you're charging the metal with energy to free the particles and remove any spring tension.

After annealing run the copper through an acid bath to clean it. I use sodium bisulphate, but sulfuric should do the job. That will remove the oxide.
Samuel Erickson
student - New Zealand
March 1, 2012
---
---
Q. My problem is of annealing 0.254 mm copper wire bundles of about 5 to 6 kgs. I am annealing at 250 degree, duly monitored. This annealed copper wire is further drawn to 40 SWG and then silver plated. Silver plated copper wire is further drawn to 52 SWG, at this stage it felt that copper wire is not annealed properly or you need better annealing. Please help me by providing best possible temp of annealing copper of 0.254 mm dia. so as to get acceptable result at all level when it is further drawn to 52 or 55 SWG. Regards.
Jayantilal Jain
prathamesh copper - Pune, Maharashtra, India
October 27, 2012
---
---
Copper wire remains hard after annealing
Q. I annealed copper wire in a pot of weight 400 kg, quantity of wire of all sizes is 600 kg. temperature given is 290 °C for 5.5 hours but wire elongation is not satisfactory. Please guide me.
mayank bansal
- delhi, India
July 30, 2017
---
---
Annealing of copper discolors it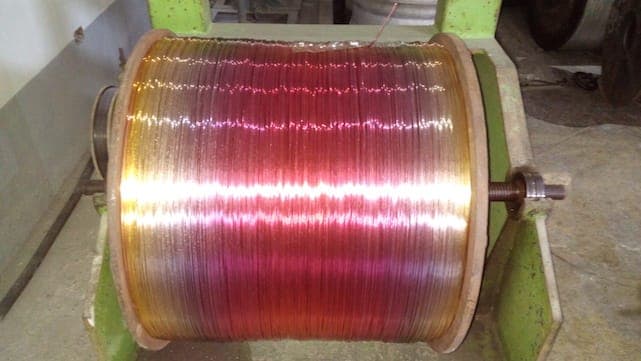 annealed copper wire, 2.60 mm in diameter. This was annealed to 240 degrees in 4.5 hrs. Elongation is 34 to 37%
I work in a copper wire manufacturing firm. Though we also have the continuous resistance annealer coupled with our wire drawing machines, the need to use the older pot annealer is still in demand for big sizes above 2.0 mm dia. My problem is copper wire become reddish to brown color and also, portions of full bright perfectly annealed copper in section of the reel.
Our pot annealer is vacuum above 50 cmhg and can be set to reach 1000 °C. Any experienced and ideas shared from you guys will be highly appreciated. Thanks.
Edgar Tabelin
Cpic - Metro Manila, Philippines
January 17, 2018
---
---
Elongation of Annealed copper wire
Q. Dear Sir , We draw 13 SWG copper wire from 8 mm annealed copper rod with the help of RBD machine with online annealing facility. How much elongation % of 13 SWG is good for next drawing ?
Mahesh Shinde
buyer - Daman , Due & Daman , India.
March 23, 2019
A. You can draw copper wire to full hard and continue drawing to smaller sizes as far as you want, provided you have enough horsepower, proper die progression and lubrication.

I've drawn pure copper from 3/8" down to .001" with no intermediate annealing.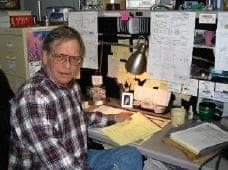 Jeffrey Holmes, CEF
Spartanburg, South Carolina
---
---
Q. Hi ... reading this post I have a question for Jeffrey Holmes if you are still reading here, and would be so kind as to consider my question (there really a two sub-questions) ...

As it is I would like to draw copper from a round ~1mm size wire to a rectangular approx. 0.5 x 0.8 size. This should be done without adding any "residues" to the copper, i.e. it is still completely clean on the outside. I notice you have had success with drawing from quite thick copper to very thin copper without intermediate annealing. Might you describe how you do this - including which die you use?

Following the drawing process the copper should be annealed to a very soft state in a way that entirely prevents formation of oxidation on the outside of the copper.

To this end I have had made a small stainless steel (SS) cage ... it basically consists of 5 plates of SS welded together (no leakage tested with water) - and then a top SS plate is placed, well, on top.

Before heating the SS cage I fill the cage with pure Argon which sinks to the bottom of the SS cage.

The heater is a left-over heater from a kitchen stove and it may heat the SS box to approx. 700 °C. which I reckon is somewhat higher than the needed annealing temperature (I used ~400 °C).

However, the copper inside the cage is heavily oxidized (black) when the SS cage has cooled down again. I reckon the reason is that the heated argon - even if it is heavier than air - "flows around" in the SS cage and leaks out of the small leakages that exist between the cage and the top plate, thus allowing oxidizing air to enter.

I notice that in the industry a vacuum chamber is often used, however, if I were to use such a chamber I wonder how much vacuum would then be needed ... Might you know about this? And might you advice on a safe and efficient annealing process suitable for (currently) "kitchen-table" annealing needs? (internet links would be very fine).

Thanks for any help in this!
Jesper moensted
- Thyholm, Denmark
July 7, 2019
A. My experience is all in drawing round wire only. For round wire, you can reduce cross sectional area by about 15% per die. Lubrication is essential, usually water/fat emulsions.

You annealing problem may be due to your home made equipment leaking, and the use of argon. You will need a reducing atmosphere, however most common reducing atmospheres - such as hydrogen or carbon monoxide are flammable and/or explosive and not suitable for amateur use. You might get by with argon, but you will have to flood your gizmo with enough to exclude all air infiltration while at elevated temperature.

High vacuum, 99% or better will also work.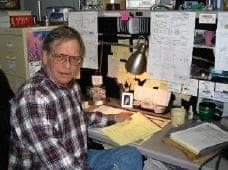 Jeffrey Holmes, CEF
Spartanburg, South Carolina
---
---
Q. We are manufacturing copper cables. Our regular copper size varies from 12 AWG to 24 AWG. We are annealing copper wire for temperature of 370 °C to 410 °C, as per variation of size. These specified temperature is given for time duration of 5 to 5.5 hours. Though we are getting max. elongation 29%.
Please suggest suitable method to get elongation 34% to 35%.
Rajan Trivedi
- Rajkot, Gujrat, India
January 3, 2020
---
---
Hello Sir,
Good Afternoon,
As my experience 8mm copper wire rod could be drawn up to 50 SWG (0.025 mm) or many more thin size without intermediate annealing.

Q. My question is, I want to produce 38 to 42 SWG enameled copper wire.
Please clear my confusion if We use two types of copper wire
1) copper wire drawn 8 mm to 38 or 42 SWG without Intermediate annealing.
2) copper wire drawn 8mm to 38 or 42 SWG with Intermediate annealing at the stage of 1.00 mm or 1.62 mm.

What will the difference of elongation of enameled wire? Please clear intermediate annealing is mandatory or not for improvement of elongation of enameled wire. What is true technically?
Thanks & Regards,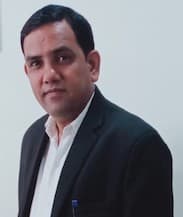 Harvir Singh
Plant Head in Super Enameled Copper Wire Manufacturing Industry - Greater Noida
October 14, 2021