World's #1 finishing resource since 1989
No login needed: Chime right in
topic 1599
Affect of anodizing on aluminum fatigue strength
1998
I'm building a home-built airplane with an aluminum wing. I've been advised that anodizing the structural aluminum parts for corrosion protection will cause a decrease in fatigue strength. Is this true? Is the decrease significant, or will it be more than compensated for by the lowered chances of corrosion?
What is the mechanism of the decreased fatigue strength? If it's too complex of a subject to answer here, can you point me towards a good reference text?
Thank you,
Bob Thomasson
technical services - Reno, Nevada
---
1998
Look into chromic acid anodizing. Sulfuric acid anodizing does have the effect you mention, as well as allowing the possibility of trapping corrosive sulphuric acid in the part. Chromic acid anodizing has been the standard approach for aircraft parts for decades.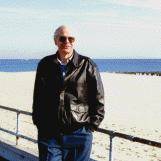 Ted Mooney, P.E.
Striving to live Aloha
finishing.com - Pine Beach, New Jersey
---
1998
Ted, Thank you,
I've had somewhat of a problem finding further information. Can you confirm that what I think I've learned below is mostly true?
1.) Type II (Sulphuric acid process) anodizing can decrease fatigue strength by about 30% - or more. It offers good corrosion protection.
2.) Type I (Chromic acid process) also offers good corrosion protection and has less negative impact on fatigue life than Type II due to finer grain structure. It still has some negative impact (how much?) since it does create a harder surface. It costs more than Type II.
Thanks, Bob
Bob Thomasson
technical services - Reno, Nevada
---
--
Yes, it is mostly true. The 30% figure, however, sounds unsupported since it would depend on thickness of coating, thickness of skin, etc. Similarly, I could not offer you a quantitative estimate on decrease in fatigue strength for chromic acid anodizing either, without doing the research myself.
I don't think I'd actually attribute it too finer grain structure, but to aggressiveness of the acid. The acid attacks the aluminum simultaneously with the formation of the oxide coating, leaving tiny bore holes all the way through the coating and down to the metal.
There is a response to letter #1574 from an anodizer who does aircraft parts.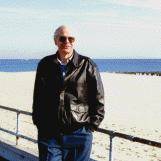 Ted Mooney, P.E.
Striving to live Aloha
finishing.com - Pine Beach, New Jersey
---
1998
Ted,
Thank you very much for your reply. This question started as a practical matter, but now it's just got me interested.
Regards, Bob
Bob Thomasson
technical services - Reno, Nevada
---
1998
Hi Bob,
I am a pilot, anodizer, and a huge fan of experimental aircraft. In response to your question, I think that I would be very hesitant to anodize something such as a main spar without extensive testing. As an alternative, you might consider chromate conversion coating. This would give you a degree of corrosion protection without the reduction of fatigue strength. If you can find someone who can do this in a tank for you, it will be an attractive gold coating that looks much better than the wash on types recommended by the kit manufacturers. I did main spars and sheet metal for a friend of mine building a Venture and they came out great.
PS: what model are you building?
Jeff Pernick
- Detroit, Michigan

---
1998
Jeff,
Thanks for the advice on chromate conversion coating. The plane I'm building is a Bearhawk, a plans built high wing 4 seater with tube and fabric fuselage and aluminum wings. The wings are very similar in design to Van's airplanes. It's not quite as fast as a Venture!
Regards,
Bob
Bob Thomasson
technical services - Reno, Nevada
---
1998
To Ted Mooney,
Ted, can you identify source material to show differences between chromic acid, sulfuric acid, and phosphoric acid anodizing?
Anything would help at this point.
Thanks
Doug
Doug Dixon
- Casa Grande, Arizona
---
1998
Hallo everybody.
I am writing from Germany, we have an application for which we plan to use valves with aluminium body for motor compartment, close to exhaust gas. This means temperatures up to 300-400°C and a nasty chemical environment.
We are looking into anodizing as a technique to increase aluminium resistivity to corrosion, who could give indications on the "optimal" thickness and eventually some company (ideally : here in south-west Germany).
Ah, by the way : we also need to increase (superficial) hardness, as some of the body surface are sliding surfaces for a linear bearing.
Thanks in advance to whomever might give his view on the matter.
Luciano
Luciano GalfrÈ
- Germany