World's #1 finishing resource since 1989
No login needed: Chime right in
topic 1595
Cleaning/Removing Carbon Deposits from Copper
1998
Q. I have recently opened my own job-shop after a number of years in the plating/waste control business. Electroless nickel makes up most of our service volume at this time and EN plating for one customer has proved very difficult. This part is 52% Nickel Kovar with a copper clad top that is glass annealed at high temperatures. We have trouble removing the carbon off the leads without etching and dulling the copper top. The customer wants the part bright as possible, but my bright EN bath can only do so much. What would be the best way to clean off the carbon?
P.S. I have also learned that other job shops have essentially refused to do this job, but I really could use this consistent business.
Michael Wells
- Warren, Pennsylvania
---
1998
A. Michael, if nobody comes up with a better answer, I have a thought: When you etch the parts, it only lifts the carbon residue. Carbon is very noble. It does not dissolve in most chemicals, but oxidizes easily at about 300 °C (or over 600 °F). If you can heat the part in air or oxygen for a few hours, or use a propane torch for a sample, test it. This will be a good start.
There is carbon ashing equipment available that you can buy. That might be an expensive route unless you have substantial income from your customer.
Mandar Sunthankar
- Fort Collins, Colorado
---
1998
A. Mandar is quite correct - oxidation will remove the carbon but will oxidize the copper. You can do it in your self-cleaning oven. A hydrogen plasma will remove the carbon but will leave the copper clean.
Further comment - if you do use hydrogen in a plasma or in a furnace, use forming gas: 90% N2 and 10% H2
- it is much less dangerous.
Donald M. Mattox
Society of Vacuum Coaters
Albuquerque, New Mexico
Ed. note: Mr. Mattox is
the author of -->
---
---
Cleaning Carbon Deposits from 2-stroke Exhaust
Q. Can you please tell me how to or with what acid I can use to clean off the carbon built up inside a 2 stroke exhaust pipe?
Thanks,
Jason S
[last name deleted for privacy by Editor]
- Sydney, NSW, Australia
---
A. Jason,
I'm looking for a chemical to remove carbon contamination on SST 316 after citric passivation. Someone had told me to use KMNO2+ NaOH at 80 °C. You may want to try it.
Any comment from anyone?
Andy Y
[last name deleted for privacy by Editor]
- Singapore
---
May 23, 2008
Hi, fellows. I don't think it is possible to remove carbon smuts with acid.
Jason, I think you need to bead blast this, or possibly burn it off.
Andy, I don't understand why you are raising carbon smuts through citric acid passivation of stainless steel. You might talk to Stellar Solutions [a finishing.com supporting advertiser] about this issue. Good luck.
Regards,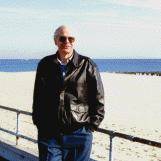 Ted Mooney, P.E.
Striving to live Aloha
finishing.com - Pine Beach, New Jersey
---
---
Copper pot ruined cooking on wood fire?
July 22, 2013
Q. I have a large, expensive, old, copper candy making pot. Some fool used if for quite some time over an open wood fire and the bottom is densely covered with carbon. Will the 600 degree heat treatment oxidize the carbon and make it easier to remove?

Thank you,
Carroll Meyer
- Lancaster, Ohio, USA
---
July 24, 2013
A. Well, since you're just trying to remove the soot and carbon I'd suggest a bit of elbow grease and some soap as a start. Get a couple of cheap 'no-scar' scouring pads and scrub away. If that isn't moving fast enough for you try more aggressive abrasives, start with scouring powder and something like fine or medium fine steel wool.

Most carbon deposits from wood fires are pretty loose.

Now if you've had sugar running down the side you might have to change your approach, try soaking or steaming the areas with the heaviest deposits. If that doesn't work move up to a mild/moderate solution of NaOH, I'd advise no more than 3-5%.

Honestly I think you'll get best results with milder abrasives and normal dish soap.
Marc Banks
Blacksmith - Boone, North Carolina, USA
---
---
Q. We need to clean carbon deposited on copper, actually it's nothing but copper being oxidized & getting blackened during heat treatment. It's very small in quantity but we have to remove it using sandpaper or emery paper which eats away the copper; also it is very time consuming. Can there be a solution or a gun which cleans the copper and doesn't waste our time and copper?
Ankur Arora
- Gurgaon, Haryana, India
---
A. You say it's carbon, then say it's oxidised copper, i.e., NOT carbon.
Cupric oxide is black and removed by pickling in acid, e.g., 10% hot sulphuric acid. Cuprous oxide is "Red" and will also be there and need an oxidizing acid to dissolve, e.g., sulphuric acid plus hydrogen peroxide or Cr6 (chromic acid), etc. -- i.e., both processes will be needed.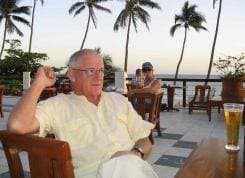 Geoffrey Whitelaw
- Port Melbourne, Australia