World's #1 finishing resource since 1989
No login needed: Chime right in
topic 1573
Importance of Rectifier ripple
1998
We electro-refine gold. Our DC rectifiers were set to have a 5% ripple at full set point voltage. However, many years later (now) they appear to have a 12-15% ripple. (I believe this as I have measured the AC current and divided it by the DC current, I'm not sure if this is valid.) In any case, I would like to know how % ripple will affect surface deposit. Does a lower ripple: 1) reduce tree formation, (nodules growing from cathode to anode), 2) reduce anode passivation by helping fleck off silver chloride from the anode. How low of a ripple can I get away with. Does the AC portion of the current reduce ions in solution at the cathode.
The solution here is a gold chloride solution, gold dissolved in HCl with chlorine. We run 1.5 V per cell and approximately 600 A DC. Please let me know your thoughts on this. Thanks for your time.
Brian G
[last name deleted for privacy by Editor]
- Salt Lake City
---
1998
Actually, assuming the rectifiers are 3-phase, which all large rectifiers are, they didn't have to be set to 5 percent ripple at full voltage...because that is the maximum ripple even without any filtering. In other words, a 3-phase supply is such that if you full wave rectify it you will get 5 percent ripple. So, unless they have one or more bad diodes, your rectifiers are not generating more than 5 percent ripple at full output. At lower output it would depend on what kind of rectifier they are -- a tap switch rectifier holds 5 percent ripple at any output, while an SCR rectifier exhibits increasing ripple as more and more of the incoming signal is chopped out to reduce output current.
Sometimes, as in pulse plating, AC is introduced under carefully controlled conditions to improve the plating by the mechanisms you mention. But it is an additional variable, and makes a process harder to control even when carefully engineered. Ripple is an unengineered variable...the kind of thing you want to minimize. Its effect can run from passivation of the anodes or plated surface, to burning, to poor throwing power.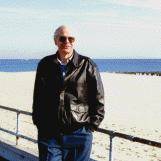 Ted Mooney, P.E.
Striving to live Aloha
finishing.com - Pine Beach, New Jersey