World's #1 finishing resource since 1989
No login needed: Chime right in
topic 1566
Plating nails
1998
looking for information on plating nails and rust prevention coatings for nails and effects of common liquids on the nails and coating/plating
Ray Presnak
---
--
Most shiny nails are zinc electroplated or unplated; the heavier, rougher, non-shiny coating you see on roofing nails is hot dip galvanizing. The most common liquid, water, will start turning the nails white fairly soon as the zinc corrodes. When the zinc is fairly well gone the steel nail will begin rusting.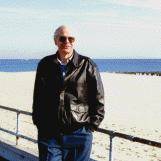 Ted Mooney, P.E.
Striving to live Aloha
finishing.com - Pine Beach, New Jersey
---
1998
Ray,
One solution for additional corrosion protection on electroplated nails, can be provided by a process name "Roplast" manufactured by McGean-Rohco, Inc of Cleveland Ohio.
Domingos J C Spinelli
---
1998
Ray,
The person to talk to is Gord Allison of Macdermid. Gord has an extensive library of plating nails mechanically. Typical corrosion in NSS for a 1.0 mil coating is 250 to 400 hours to RR.
R Delorey
- IP, Cambridge, Ontario, Canada
---
1998
Please note that a substantial trend in nail industry is to utilize a cold galvanizing method called mechanical plating or mechanical galvanizing. Coatings comparable to hot dip galvanizing in thicknesses up to 100 microns (4 mils) or about 2.4 oz/sq ft are attainable with excellent corrosion resistant properties. Typical cycle is about 30-40 minutes and load sizes up to 3500 lb of nails are possible. "Alloy" type coatings can be processed in same equipment using aluminum, nickel, tin, and other metals in addition to the zinc. See article in Fastener Age International (--), Wire Association International Conference Proceedings (68th Annual Convention - June 98), and ASM Handbook Volume 5: Surface Engineering, for more detailed information.
Arnold Satow
- Cleveland, Ohio
---
--
Now let's work on steering this discussion towards answering Mr. Presnek's question about "effects of common liquids on the nails and coating/plating". Does anybody have comments on other liquids than water -- for example, gasoline, oil, rubbing alcohol, Acetone [affil. link to info/product on Amazon], liquid wax, furniture polish?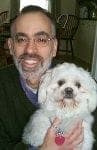 Tom Pullizzi
Falls Township, Pennsylvania
---
1998
Common acids, alkaline solutions, aqueous solutions containing oxidizing agents or high valence metal ions (e.g. Cu +2) will result in the corrosion of galvanized nails. Neutral organic liquids do not basically hurt galvanized steels.
Ling
Ling Hao
- Grand Rapids, Michigan
---
2000
Our builder used poor quality nails for securing pressed siding to our home (18 months old) and the heads of the painted nails are beginning to corrode (rust) what can be done to repair the problem so the rusting stops?
Also what are the possibilities that the body of the nail is also rusting weakening the adhesion to the home frame? Are there legal cases where this issue has been resolved? Thank you.
Bruce MacDonald
- Poulsbo WA
---
2000
I am looking for information on the type of rosin that is typically applied to wire nails. I understand it is either dipped or sprayed on the nails. What is this rosin called? Who supplies this? What does it cost per gallon? How is it applied? Are there any EPA regulations? Any information would be extremely helpful! Thanks
Shannon Grieshop
- Ft. Recovery, Ohio