World's #1 finishing resource since 1989
No login needed: Chime right in
topic 1547
California SB14 Project
1998
Q. I am currently attending an Environmental Technology course through Palomor College in California. My group was assigned to develop an SB 14 for the Electroplating Industry. My part of the project was to identify at least 10 waste streams generated by the processes of electroplating. Can you help?
Joseph D. Hernandez
- USMC
---
A. Hi Joseph,easiest would be to just name ten commonly plated metals--say cadmium, chromium, copper, gold, iron, lead, nickel, silver, tin, and zinc -- you can expect to find ions of those metals present in the waste streams of electroplating shops.
Countless superficial reports have already written under grant, so you can just search epa.gov, grab a few reports, shuffle the paragraphs a bit, and re-submit. If the beltway bandits can get a million bucks a pop to shuffle the paragraphs, you should get an 'A' for doing the same

.
You should have been told that electroplating was our nation's very first EPA categorically regulated industry, and has been under intense legal & financial waste reduction pressure since 1974. So plating shops have studied their processes & options in exhaustive detail a hundred times over, and after decades of pressure on Ma & Pa Plater from every angle, it's time to pick a second target -- say, Monsanto :-)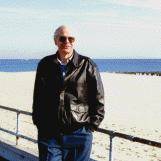 Ted Mooney, P.E.
Striving to live Aloha
finishing.com - Pine Beach, New Jersey
---
1998
A. Ted,
Don't be so hard on the young man...after all he's just doing a College report! But include in the report unnecessary Nuclear waste. That's right, Nuclear waste. As you've indicated, all of those tens of thousands of government bureaucrats and their staffs paying their attention to electroplating effluents over all those years printing mountains of documents must have taken a lot of electricity to light the lights, run the computers, typewriters, air conditioners, etc.... Much of this electricity came from coal-fired power plants and as all environmentalists know, coal contains many trace minerals, many of which are radioactive and these elements spew out the stacks into our environment as airborne radioactive waste. Then we breathe it. It's funny, these government agencies do more environmental harm just "existing" than the amount of good that they are commissioned to do!
Regards,
Dave,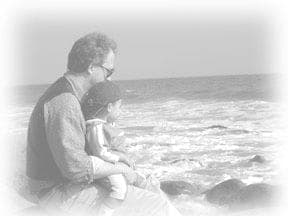 Dave Kinghorn
Chemical Engineer
SUNNYvale, California
---
1998
A. Pardon my ignorance, but what is an SB14?
By the way, Ted, I agree that we have been studied and reported ad absurdum. Unfortunately the right people never seem to try to really learn anything about what we "nasty polluters" are REALLY doing to both control our by-products AND stay in business.
Bill

Bill Vins
microwave & cable assemblies - Mesa (what a place-a), Arizona
---
1998

Dave,
You're right, I'm sorry if it sounded like I was being hard on Joseph, I was just complaining to the walls.
Bill,
SB14 stands for "Senate Bill 14", -- yet another waste minimization law dictating yet more of the same utterly endless, completely repetitive, totally unfocused, counter-productive soul-sapping nonsense.
"He has erected a multitude of New Offices, and sent hither swarms of Officers to harass our people, and eat out their substance." -- Thomas Jefferson
When you're a plating shop -- leading the world towards sustainability by using an ounce of zinc to protect a ton of iron so it will last 20 years instead of having to be mined, transported, smelted, shipped, rolled, fabricated, packaged,and replaced every 2 years -- and you get harassed to death for your corrosion-proofing work, it does get old after 24 years :-)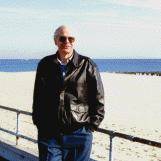 Ted Mooney, P.E.
Striving to live Aloha
finishing.com - Pine Beach, New Jersey